creates social product quality
Since the foundation of the company, acting responsibly towards humans and nature is an existential part of the company's culture. Being sustainable has become our fundamental attitude to combine entrepreneurial actions with moral values.
Our history shows the constant development from a traditional tea trade to a value-oriented tea trading company with complex business ideas / -fields and a huge diversity of cooperation partners.
What is unique, is the interactive exchange between the people in the countries of origin who make our tea, the people who buy the tea, and those who sell itenthusiastically in their tea shops. Numerous trips to the tea gardens around the world have given us insight into the challenges involved at the teas origin and vice versa. This insight allows us to successfully communicate the complex requirements of the western world in regards to food safety to the tea farmers in the countries of origin.
An important building block on the path to sustainability is the further development of our product range to include more products from organic cultivation and with our own projects, in producing countries, through which we can provide direct, concrete development assistance, in the best sense.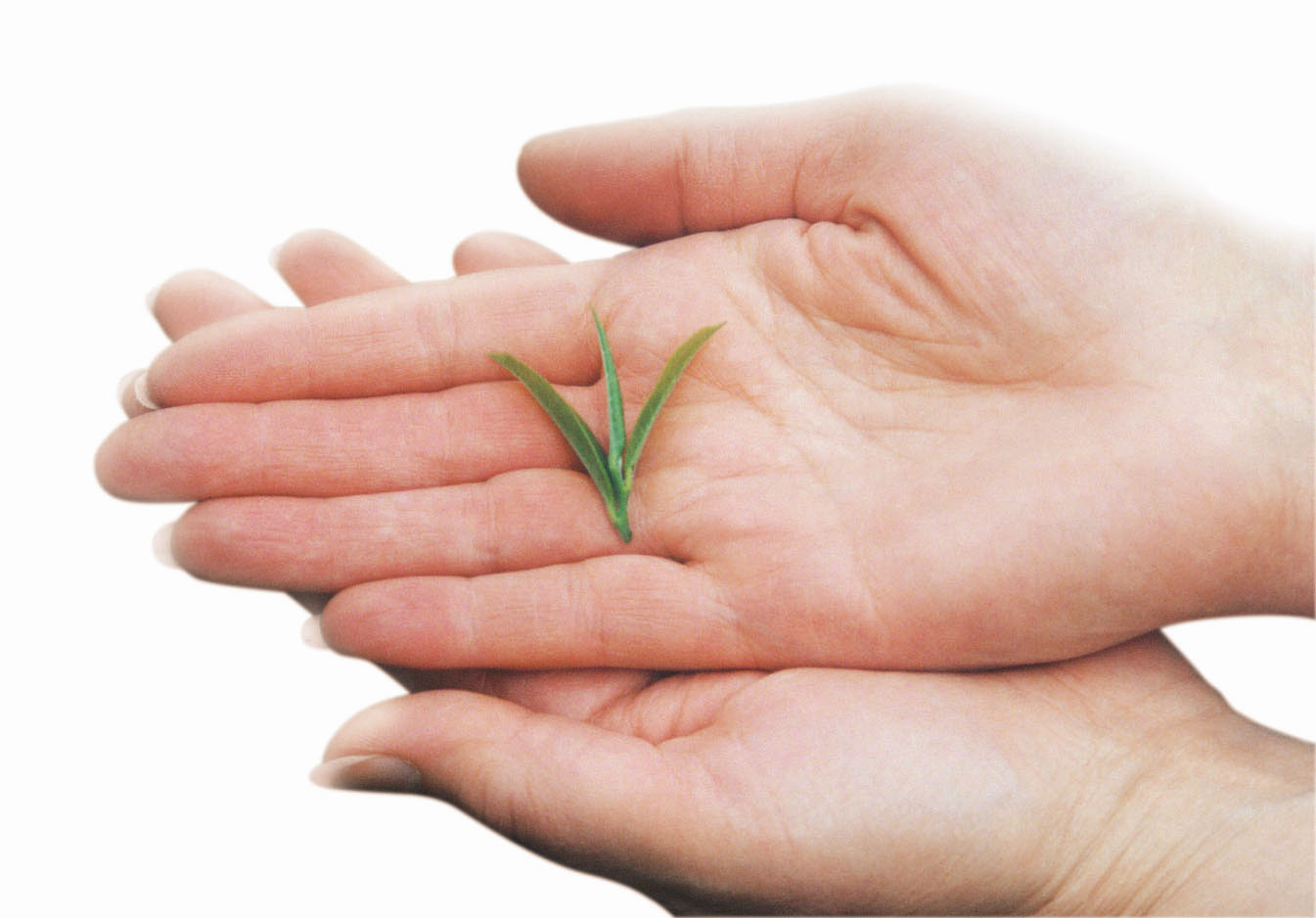 Focal points in the sense of people and nature
Responsibility from cultivation to the tea cup

For many years, sustainable action has been a lived practice at TeeGschwendner. With our sustainability report, we document what we do concretely in terms of sustainable development for people and the environment. We see ourselves as having a responsibility from the origin of our beautiful product through the tea shops to the customer. Outstanding quality can only be guaranteed if excellence is demanded and promoted in all areas of the company.
Ever since Albert Gschwendner founded the company, acting responsibly in terms of people and nature has been an existential part of the corporate culture. And although this action has become so natural for us and still is today, the sustainability report represents a milestone in the company's history. In it, we show openly, clearly and transparently how TeeGschwendner understands sustainability, what we have already done and what steps we want to take in the future.
Read Sustainability Report 2016

Read Sustainability Report 2014