Franchising at TeaGschwendner
Successfully self-employed with pleasure!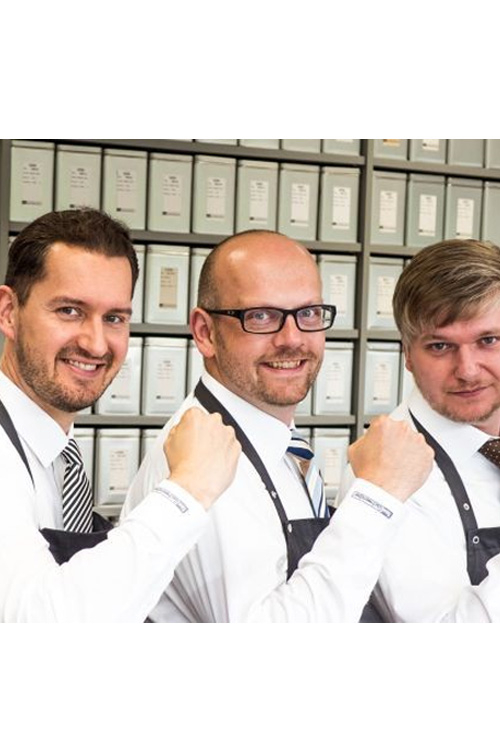 5 reasons for the BEST ASSORTMENT
EXPERTISE: For more than 30 years, TeaGschwendner's internationally renowned tea tasters have been the experts in the German tea trade. With the best know-how, direct contacts in the countries of origin and innovative products, they ensure an excellent premium assortment.
HIGHEST QUALITY ASSURANCE: As an essential element of our quality assurance, we have set up our own company laboratory under scientific management. Here, all tea varieties are constantly checked for residues and impurities.
WIDE RANGE: The best choice for every tea drinker: Best garden teas, classic blends, fruity-exotic or creamy-sweet aromatic teas, but also organic herbal teas, fruit and rooibos teas of the highest quality leave no tea wish unfulfilled.
OWN PRODUCTION: All teas are blended, processed and packaged in our own production facility. This is the only way we can guarantee quality and freshness!
COMMITMENT TO THE ENVIRONMENT AND NATURE: With our way of trading and acting, we also take care of a social component in our products. With projects such as tiger conservation in Oothu or the holistic Nepal project, we live up to our responsibility. The teas labelled "organic cultivation" are regularly inspected by a state-approved inspection body.
5 reasons for the BEST SYSTEM
EXPERTISE: Experienced franchise managers work professionally in all relevant areas around the franchise partnership. In doing so, we draw on experience from hundreds of successfully implemented projects.
START-UP & SUPPORT: We provide support in site selection, financing, profitability, investment and opening planning. In addition to permanent advice from all specialist departments of the Meckenheim Competence Centre, you will receive regular newsletters. Within the framework of our partner management and the mature sponsor model, you will receive regular visits and advice.
TRAINING: In internships you will learn from the most successful partners even before the opening. At the TeaGschwendner Academy, you can train as a retail management specialist as part of the IHK (Chamber of Industry and Commerce) course and attend seminars on all tea- and sales-related topics free of charge.
EXCHANGE: Our lively system is constantly evolving through exchange and participation - for example at working groups, our annual meeting or through our advisory boards, with whom we discuss purchasing, decoration, assortment and marketing.
CENTRAL STORAGE: We supply you weekly from our large warehouse for tea and accessories. Centralised purchasing creates cost advantages.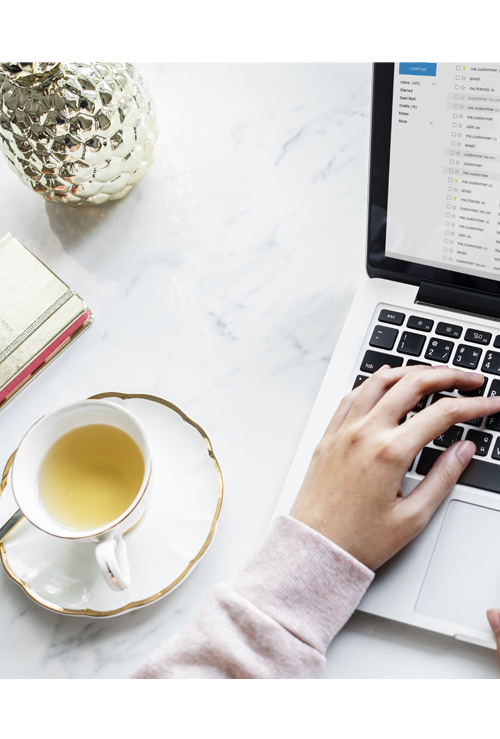 Services at a glance (1)
START-UP PROGRAMME
Site selection
Profitability planning
Investment planning
Turnkey shop construction
Sponsorship models
IHK-certified seminars
Opening planning
SUPPORT
Information via circulars and intranet
Regular visits by partner managers and sponsors
Organizational manuals and operational comparisons
Commercial advice
IT support (inventory control system and scales)
TEA
Quality-oriented purchasing by renowned tea tasters
Supplier development in the countries of origin
Permanent product and assortment development
Sensory and analytical quality assurance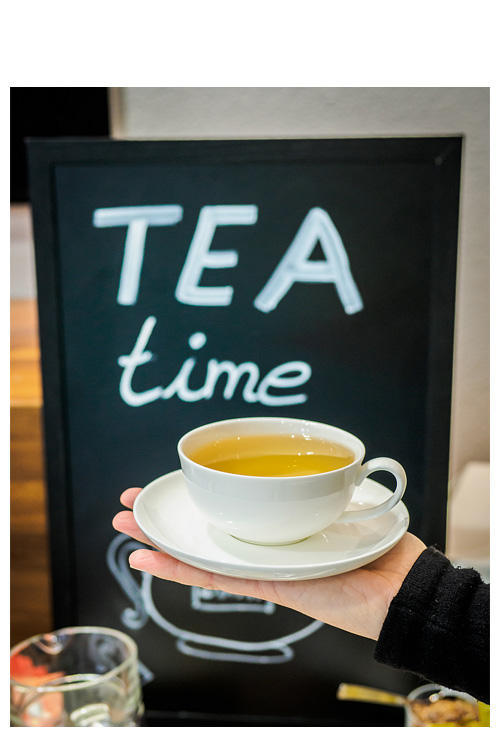 Successful marketing concepts
Living, presenting and communicating the guiding principles with every detail - that is the task! Strong, brand-oriented concepts are therefore essential building blocks for the success of the brand and the brand ambassadors - our franchise partners. To this end, TeaGschwendner is constantly developing its brand. First of all, this concerns a packaging and advertising design that is strictly oriented towards the corporate design, the professional presentation of the products or comprehensive point-of-sale promotions.
In customer communication, the franchise partners make use of important print advertising materials such as the tea book, our magazine Teecetera or themed brochures. But the specialist department also supports our partners' activities with individual flyers or advertisements. Because marketing is not only the task of the head office: advertising commitment on the part of the partner potentiates the success of the campaigns!
After a start-up package for customer communication around the opening ensured a lively start, we are making the most of the opportunities for customer acquisition, retention and development through the possibilities offered by the PAYBACK programme (only available in Germnay).
Professional digital communication via our own website, social media channels or direct mails is comprehensively covered by the central marketing team. Of course, all topics relating to search engine marketing, local online marketing, recommendation marketing and search engine optimisation are also professionally designed here.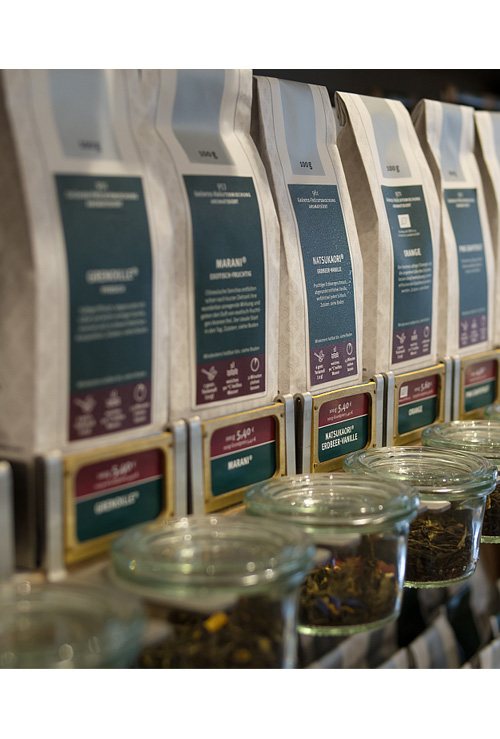 Innovative experience store concept
Our store concept is the stage for your success. In a high-quality interior, sophisticated systems ensure an optimal shopping experience - from advice to tasting and trial opportunities.
A unique modern shop concept, especially for the industry, which elevates the purchase of tea to a new dimension of experience, has enriched the tea and retail world since 2014 and is an important cornerstone, especially for the development of new locations and target groups. In Hamburg's city centre, the flagship store in Bergstraße presents how the combination of urban straightforwardness, inspiring discovery zones and extensive tea consultation areas picks up on the needs of the most diverse tea customers. On 240m2 - spread over two floors - the modern combination of stylish ambience, bright colours and a straightforward design directs the eye to the essentials - the premium assortment of the best teas in the world!
Our store concept is not simply an arrangement of presentation options, but invites customers to experience, smell, sniff and taste. In the consultation areas, our tea consultants inspire customers with qualified advice and their passion for our beautiful product. The selection of design elements reflects the company's guiding principles: attention was paid to energy efficiency and high-quality materials, which underline the high standards of the product range. Of course, we are constantly working on further development - also in the course of digitalisation!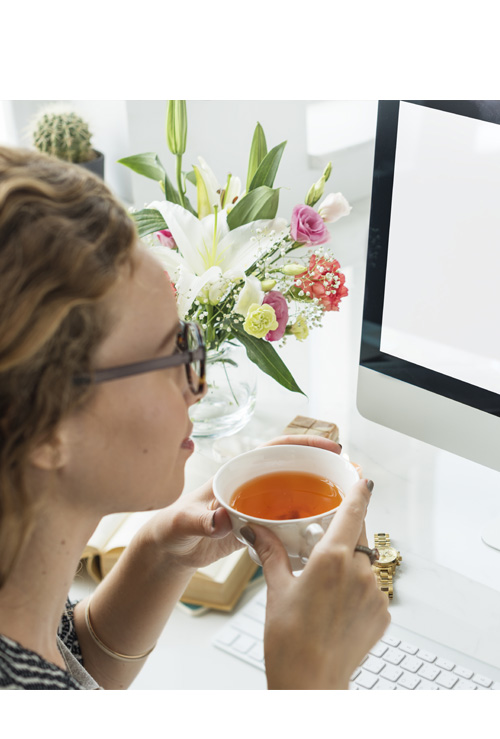 Services at a glance (2)
CENTRAL MARKETING
Nationwide PR work
Regional PR and advertising concepts
Decoration campaigns and concepts
Micromarketing and POS campaigns
Digital offers and social media
Over 100 protected brands
Customisation for local promotions
SEMINARS/WORKSHOPS
Tea seminars
Sales seminars
Commercial training
Technical training
Training in relevant legal issues
Marketing training
Tea Sommelier (IHK)
Retail management specialist (IHK)
COMMUNICATION
Meeting of all franchisees (exchange of experiences)
Advisory boards discuss purchasing, decoration, assortment and marketing strategy
Regional working groups
Intranet with forum
Customer Relation Management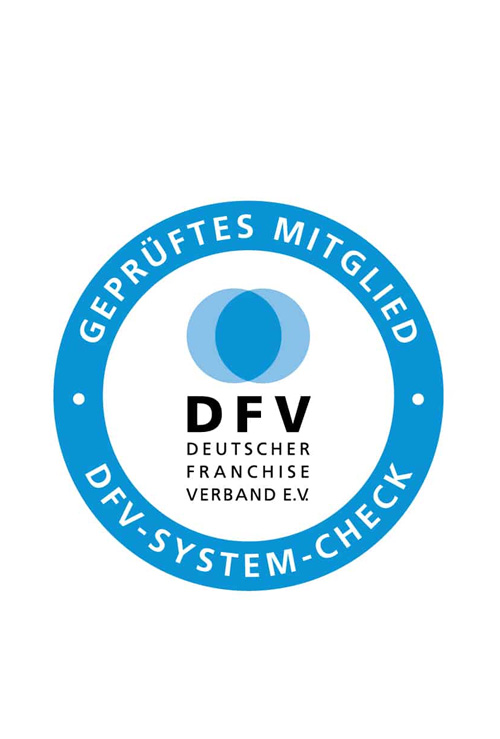 Member of the German Franchise Association e.V.
As a long-standing full member of the German Franchise Association, we are part of a quality community.
We carry out the association's own system check every 3 years and thus ensure that we permanently meet the high requirements.
The system check is an independent assessment by a neutral evaluation company under scientific supervision of the F&C. The contents of the system check include
Survey of franchise partners (partner satisfaction)
Evaluation of the system on the basis of self-disclosure and partner survey.
The evaluation includes the following aspects: System concept | Products/services | Strategy | Management | Know-how documentation
Review of the franchise agreement and the pre-contractual information document according to applicable association guidelines.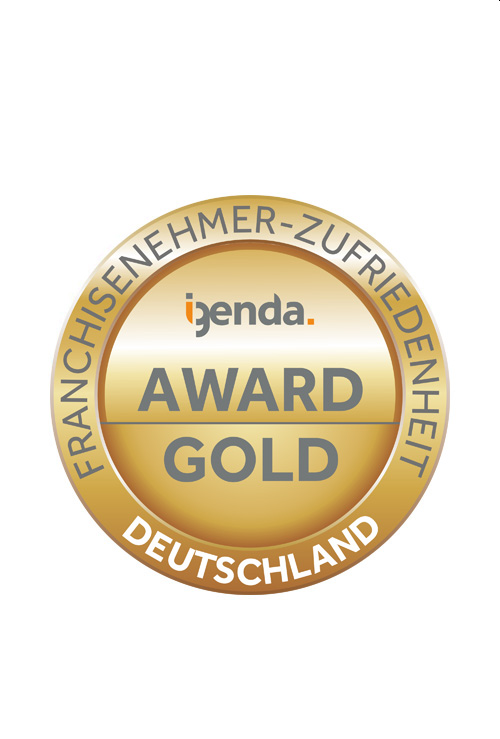 Partner Satisfaction Champion
In the F & C partner satisfaction survey conducted since June 2004, TeaGschwendner was named best franchise system for the first time in 2005. All TeaGschwendner specialist shops were surveyed according to criteria such as performance / support by the head office, market presence, fees & prices, etc. This excellent result was confirmed by our partners in the following surveys in 2009 and 2013.
Likewise, in 2009, 2013 , 2016 and 2019, TeaGschwendner was awarded the Gold Award by the renowned Institute for Franchising and Cooperation as an outstandingly good business network. It attests to the company's above-average relationship quality between franchise headquarters and franchise partners.
The survey revealed a high willingness to recommend the company by 98% of the franchise partners. 95% of the respondents would choose a franchise partnership with TeaGschwendner again.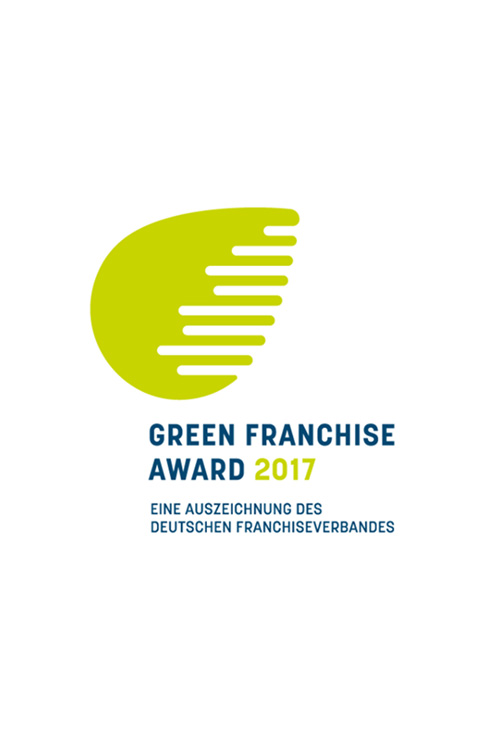 Green Franchise Award
The Green Franchise Award has been presented to German-speaking franchise companies since 2013. In 2017, this award for sustainable and environmentally friendly business practices went to TeeGschwendner GmbH. The jury based its decision on the fact that TeeGschwendner is a role model for ecology, economy, culture and social issues and consistently implements the idea of sustainability throughout the company and with its franchise partners.
All four pillars of sustainability are evaluated in the Green Franchise Awards: in addition to economically sustainable performance, the nominated franchise systems also consider the ecological, cultural and social impact of their actions.
The consistent realisation of positive measures as well as the standardised implementation via the franchise partners are given special consideration.
Franchisee at TeaGschwendner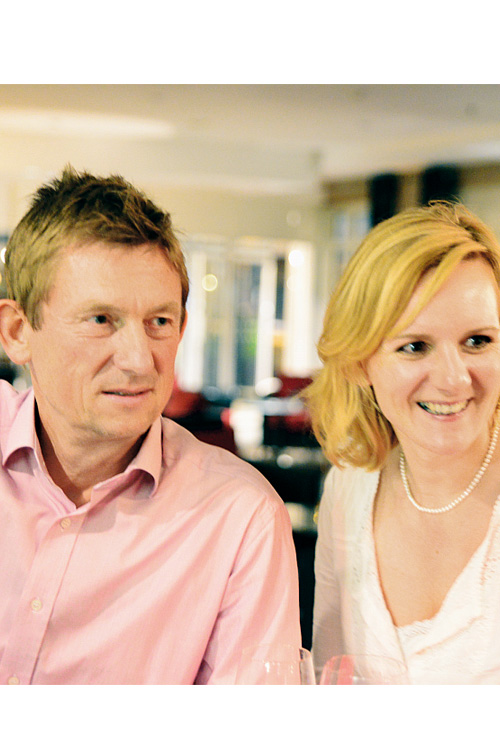 Personalities with tea in their blood
Do you love tea and identify with the TeaGschwendner overall concept and premium range? You have commercial training or have already worked in a commercial capacity? You think entrepreneurially and see yourself as a sales professional with great communication skills? Then you have the best prerequisites for successfully managing a TeaGschwendner specialist shop. After all, self-employment in retail demands the whole entrepreneur, who sells with passion and knows how to act commercially skilful.
An internal study has clearly shown what distinguishes our most successful partners: Although they come from different backgrounds, they make optimal use of the system's tools for their local success. They live the guiding principles and the sales philosophy of TeaGschwendner, are their own best salespeople, make optimal use of the extensive marketing opportunities available, ensure the permanent further development of their team and actively contribute to the development of the company as a whole. They always have theirs figures under control and are open to the permanent further development of the brand and system.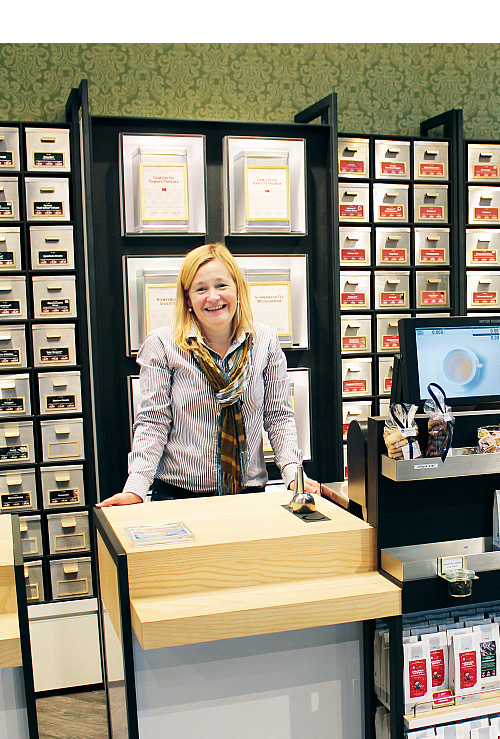 Successfully self-employed with pleasure
Why am I a TeaGschwendner franchisee? Because it's the best franchise system for setting up your own tea business. My first encounter with TeaGschwendner was when I was 14. At our Christmas market, there was a red double-decker bus that had been converted into a tea room. It smelled wonderfully of tea. A visit to the tea shop turned me into a tea fan. That day, I firmly resolved to work in this tea shop as soon as possible. 2 years later, the time had come. The next 3 years were exciting: the tea assortment, the customers from young to old, their beaming faces when they sniffed our teas.
In 2007, an unexpected opportunity arose to take over the Remscheid specialist shop. As a partner at TeaGschwendner, you are part of a large community of customers, colleagues and the staff at the system headquarters, where your personal development is also accompanied - the best example was the year of my pregnancy in 2014: the many joyful queries and wishes, the great willingness to help. Would I become a TeaGschwendner franchisee again? Definitely!!! I look forward to every day that I can spend in the shop.
Annika Beckmann, TeaGschwendner Remscheid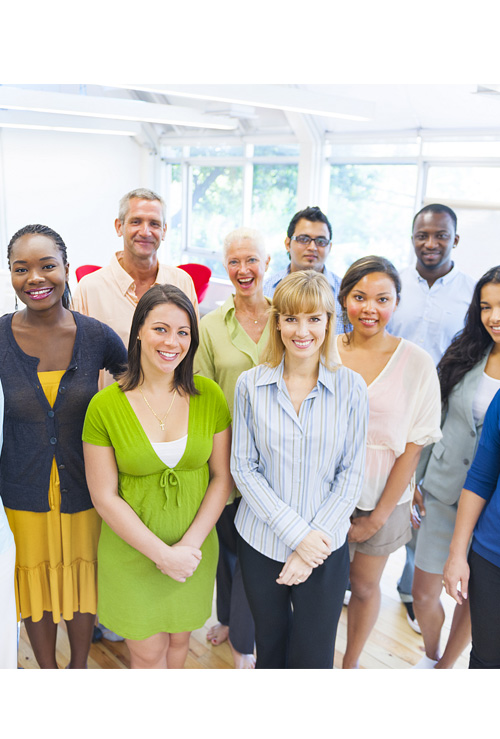 Your Profile
Your profile

You have a commercial background

Have tea in your blood

Are success-oriented and motivated

Can identify with our brand

Know that retail means a lot of commitment

Take entrepreneurial initiative

Want to become the market leader in your city

You have start-up capital
We look forward to hearing from you if you would like to become part of our award-winning franchise concept. Please feel free to contact us at eMail: expansion@teegschwendner.de
Our desired locations
If you can imagine running a TeaGschwendner specialist shop as an independent entrepreneur and benefiting from the advantages of a strong system, an attractive brand and a living community, please contact us:
Melanie Sommerhof & Gerd Faßbender * Phone: +49 22 25 / 92 14-0 * eMail: expansion@teegschwendner.de
We are currently looking for franchise partners for the following locations:
Germany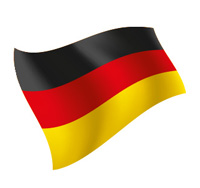 Berlin
Erfurt
Gummersbach
Hamburg
Landshut
Magdeburg
Munich
Rostock
Weil on the Rhein
Successor wanted for:
Baden-Baden
Frankfurt
Cologne
Paderborn
Zwickau
Are you interested in franchising with TeaGschwendner? Then we look forward to hearing from you!