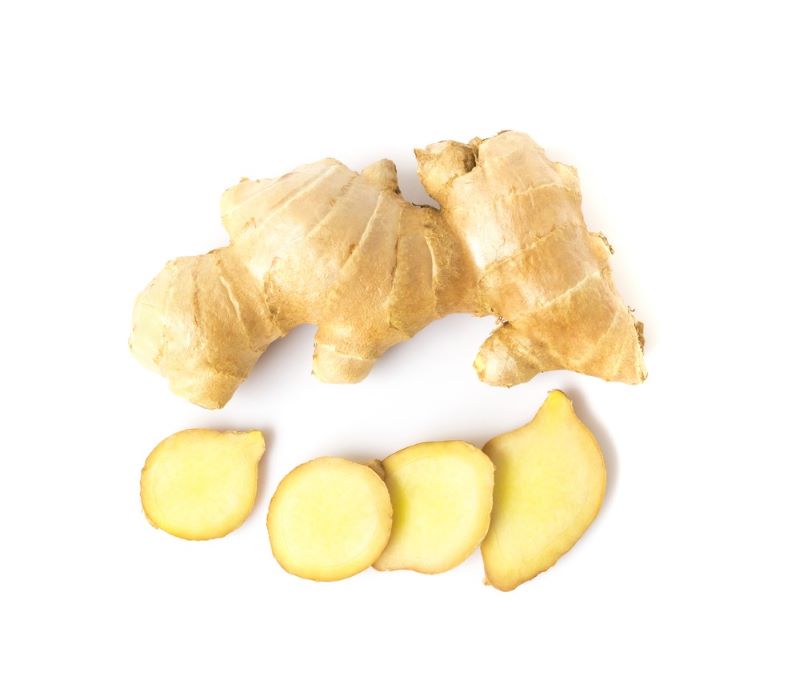 Ingwer - würzig, scharf, wärmend
Ingwer – häufig auch als "Wunderknolle" bezeichnet – wird bereits seit Jahrhunderten in der chinesischen und europäischen Medizin als Heilpflanze eingesetzt. Besonders als Ingwertee wird die Knolle sehr geschätzt und hat dank ihres aromatischen Charakters und ihrer würzigen Schärfe eine begeisterte Anhängerschaft gefunden.
Große Auswahl an wohlschmeckenden Ingwertees
Entdecken Sie die erstaunliche Vielseitigkeit der beliebten Ingwerknolle: ob als reiner Ingwertee oder als würzige Zutat in Tee- und Kräutermischungen, Ingwer verleiht jedem Tee eine besondere Note und sorgt für belebende Frische und wohlige Würze in der Tasse!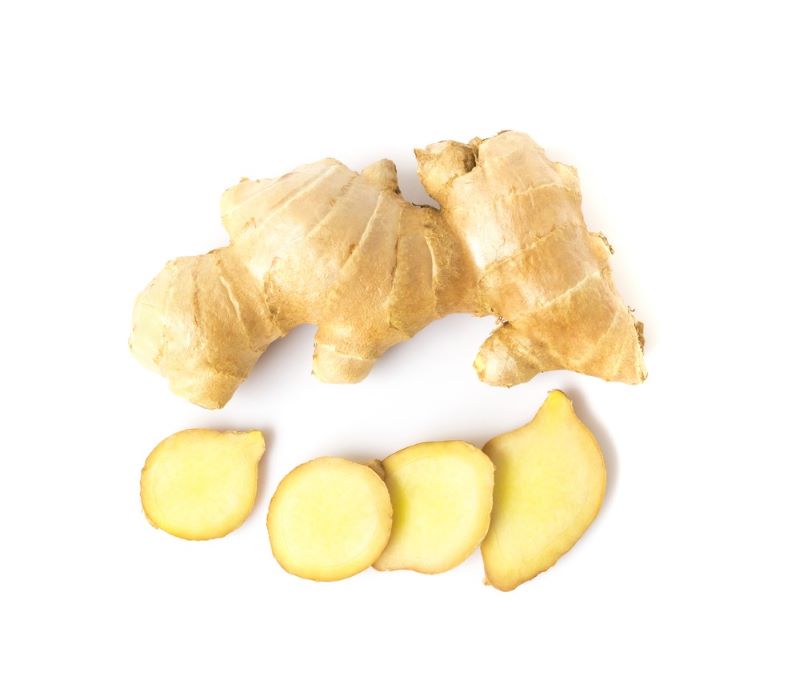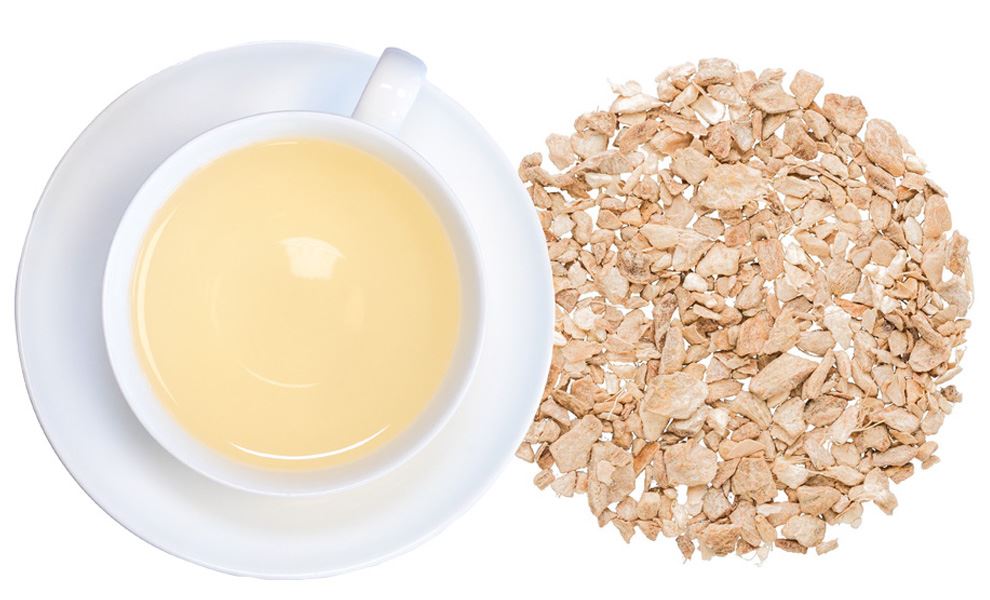 No. 1241
Ginger
Adored around the world for its warming, piquant bite, ginger has been consumed as an herbal tea for millennia.
(€53.64* / Kilogram)
No. 8668
Ginger organic (MasterBag Mug Pyramid)
Bright cup, pleasantly sweet with a touch of spiciness.
(€231.67* / Kilogram)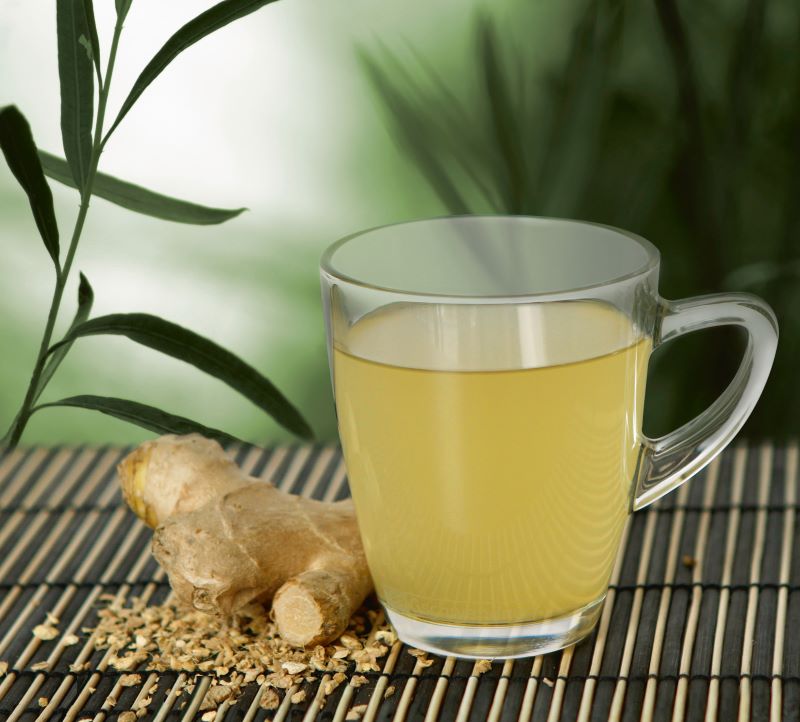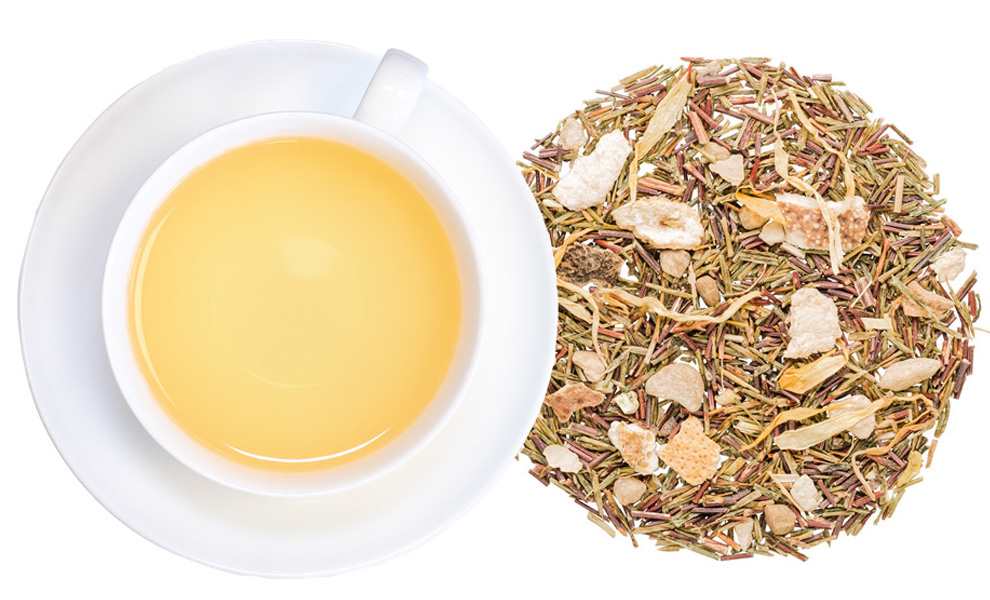 No. 1378
Green Rooibos Lemon-Ginger organic
Juicy lemon meets spicy ginger in this Green Rooibush. Delightfully fresh!
(€56.00* / Kilogram)
No. 8657
Green Rooibos Ginger-Lemon (MasterBag Mug Pyramid)
Juicy lemon meets spicy ginger in this Green Rooibush. Delightfully fresh!Contents per box: 15 pyramid bags of 2g each
(€231.67* / Kilogram)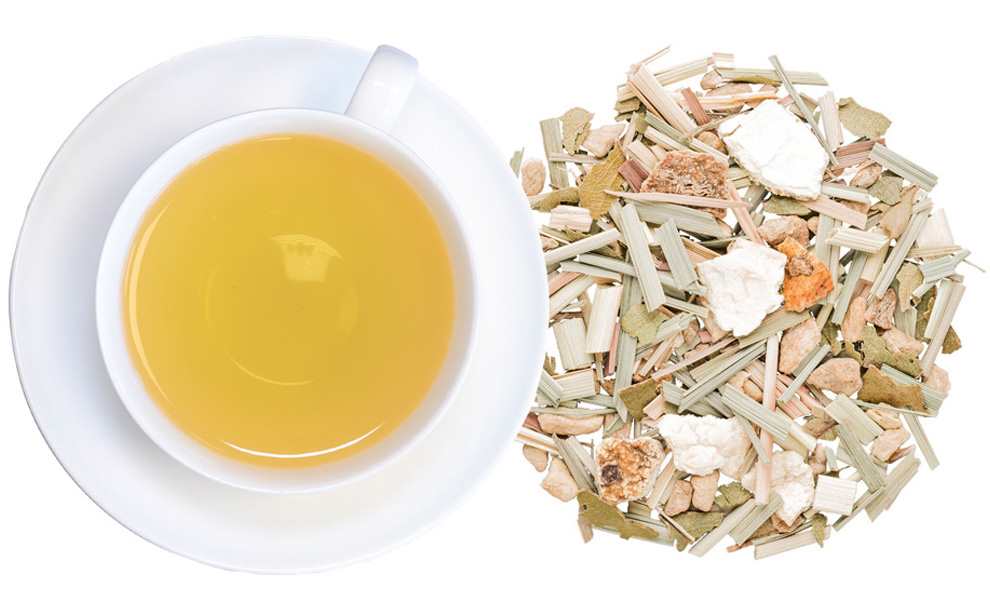 No. 1253
Ginger Lemongrass organic
Invigorating spiciness of ginger, refreshingly rounded with citrus.
(€68.75* / Kilogram)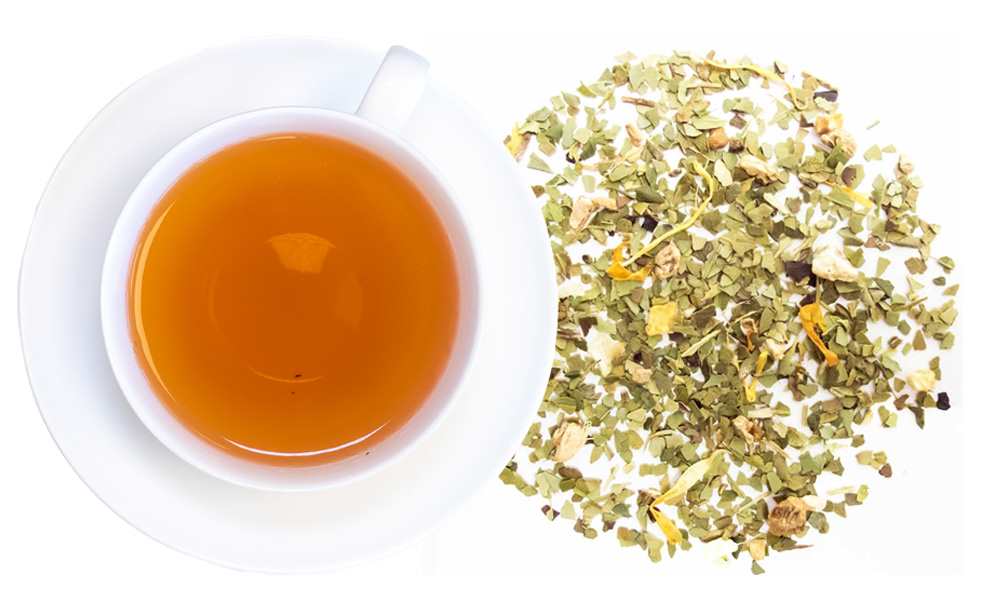 No. 1656
Ginger-Lemon Mate organic
Fans of lemonade have long-known of mate as a stimulating addition to a refreshing drink. Sparkling, fruity and inspiring, this creation is delicious both hot or iced.
(€58.00* / Kilogram)
No. 20116
Ginger, ginger, ginger!
Three times gingery warmth, three times sweet-sharp stimulation. Contents: 100 g Green Rooibos Lime Ginger ORGANIC (No. 1378) 100g Ginger Orange (No. 940) 100g Gin...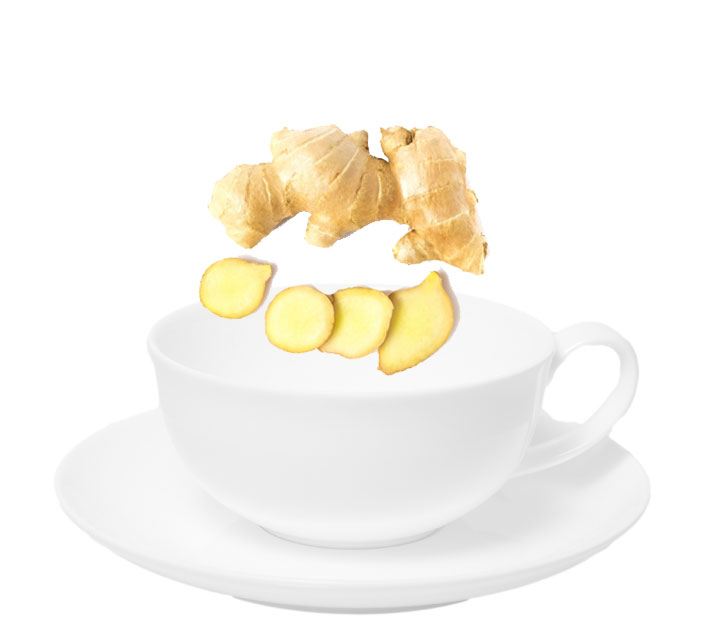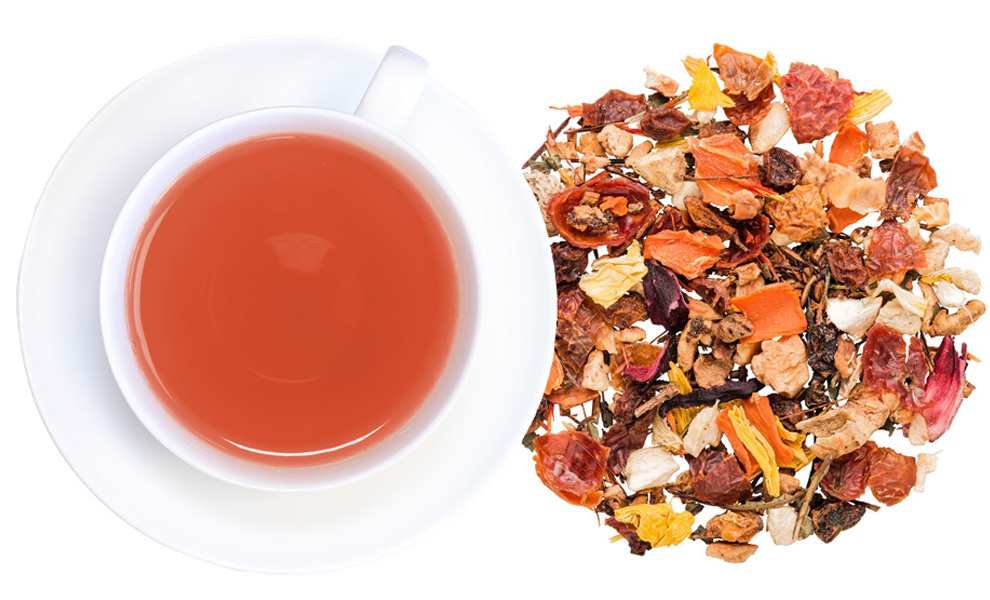 No. 1492
Sea buckthorn-Ginger
Fruity sea buckthorn combined with the discreet spiciness of ginger – this bright orange-red concoction with the finely seasoned scent of honey is really something specia...
(€55.00* / Kilogram)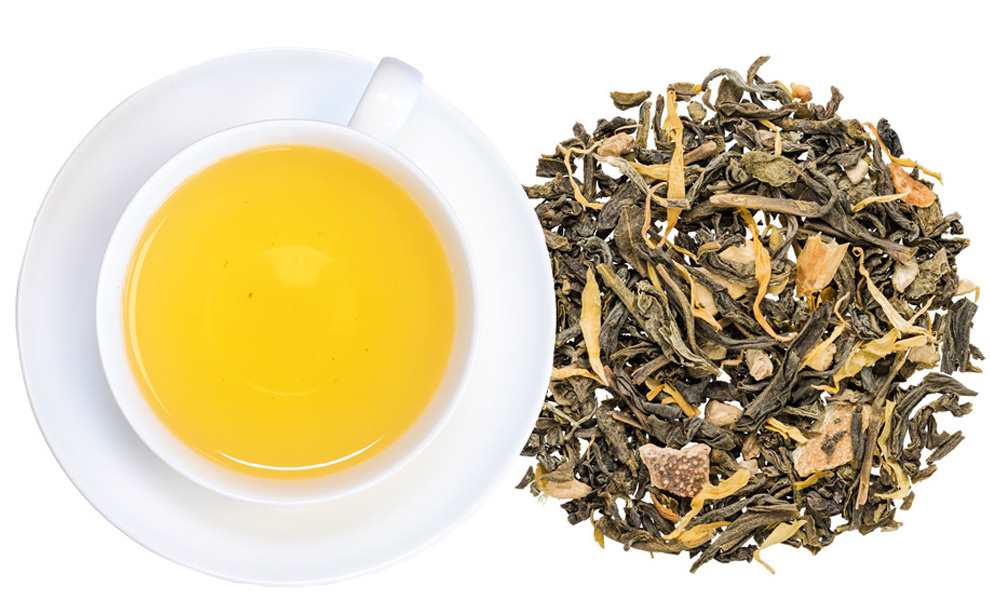 No. 909
Ginger-Grapefruit organic
A perfect match: The enchanting freshness of citrus and a touch of spicy ginger.
(€63.00* / Kilogram)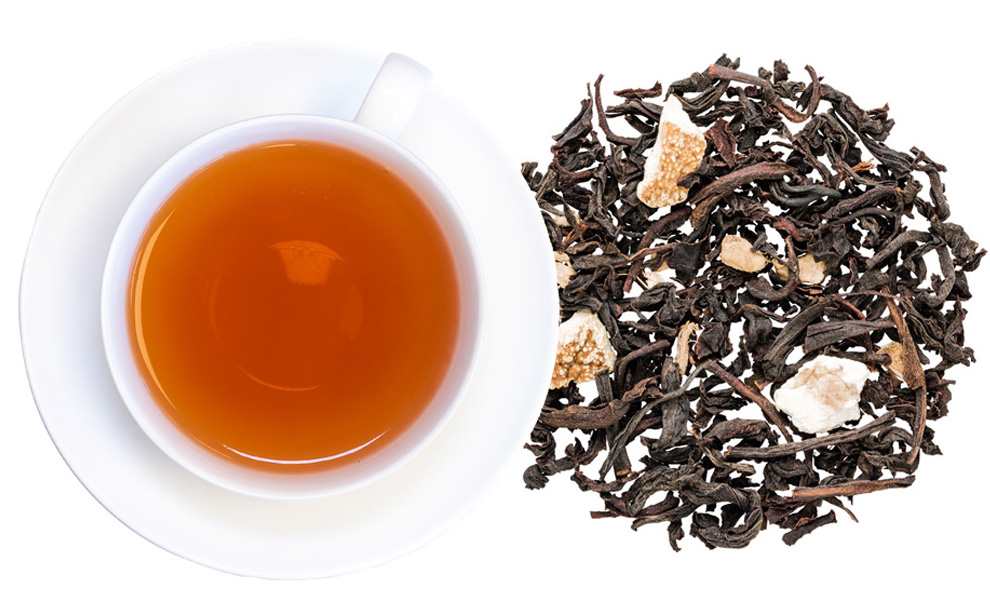 No. 940
Ginger-Orange organic
Slightly spicy ginger supports the fruity freshness of orange.
(€52.00* / Kilogram)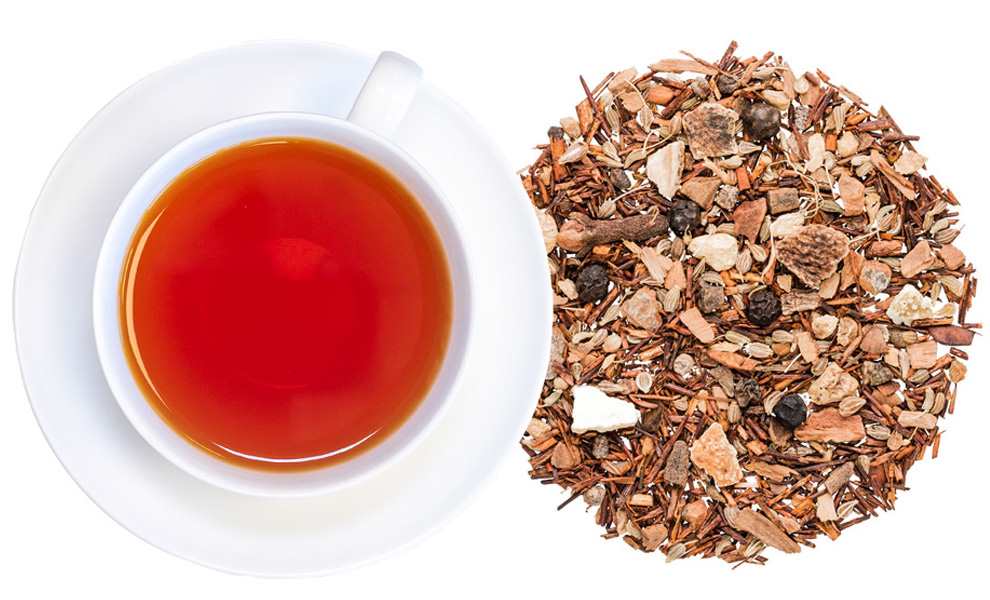 No. 1305
Rooibush African Chai
India's classical spice tea in a caffeine-free version based on Rooibush tea. Best served with warm milk and lightly sweetened.
(€55.00* / Kilogram)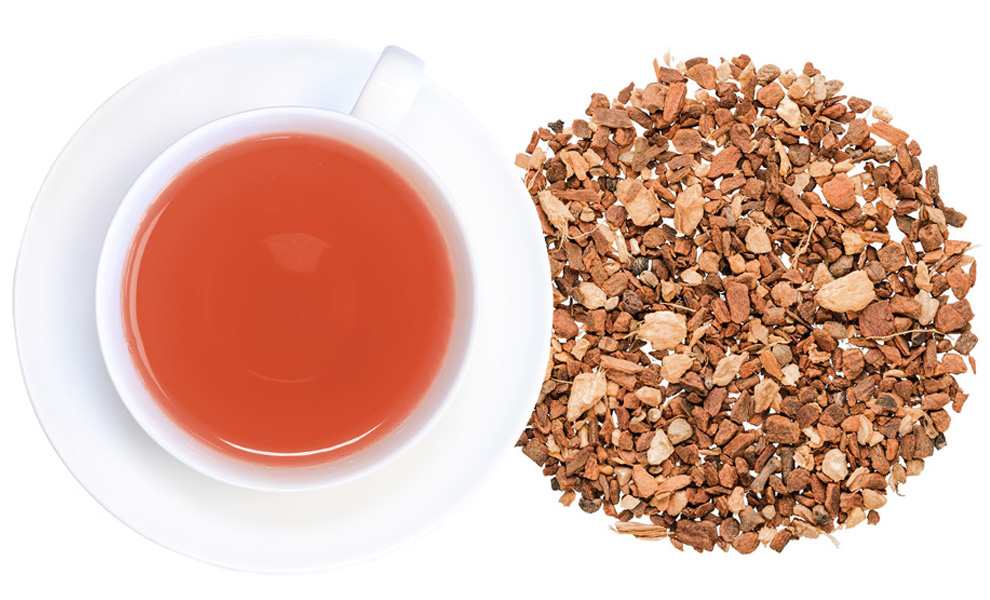 No. 1268
Mogli Chai orgnaic
This herbal Chai blend has all the spice but leaves behind the tea for a naturally caffeine free treat. Brilliant with a touch of sugar and milk.
(€63.00* / Kilogram)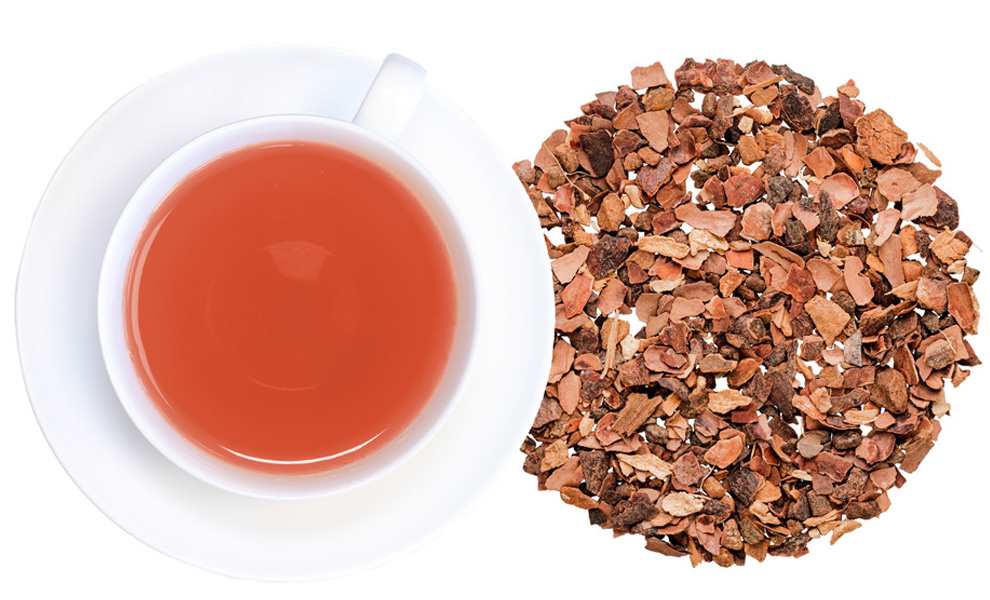 No. 1279
Chocolate Enlightenment™ organic
Spicy Chai with a touch of chocolate. A naturally caffeine free composition of some of the world's most treasured flavors.
(€66.00* / Kilogram)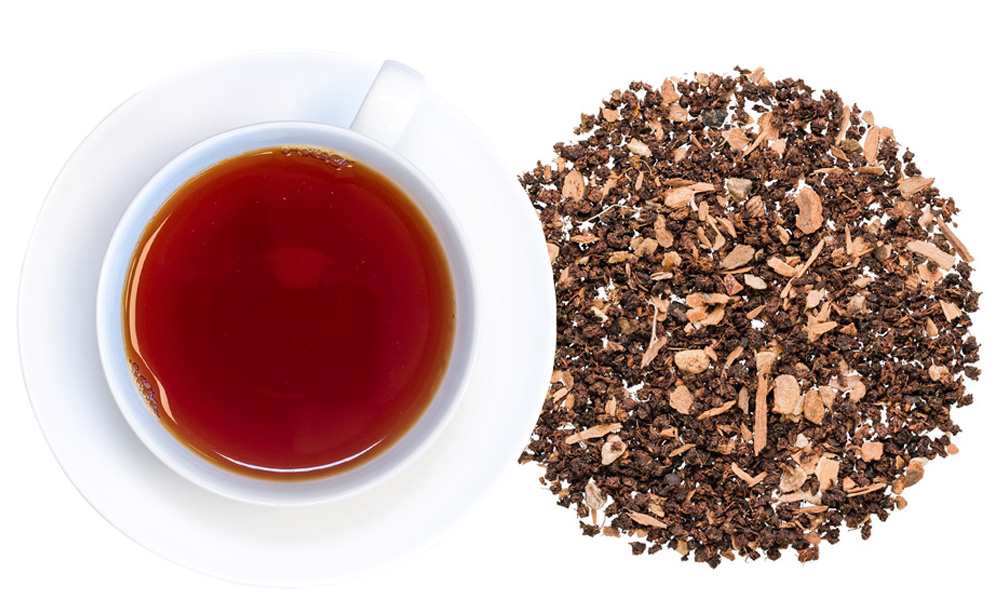 No. 780
Indian Chai
An authentic South Indian delight. Strong, broken black tea is anchored by the warmth of cinnamon, cardamom and cloves. Add milk and sweetener for an experience half a wo...
(€55.00* / Kilogram)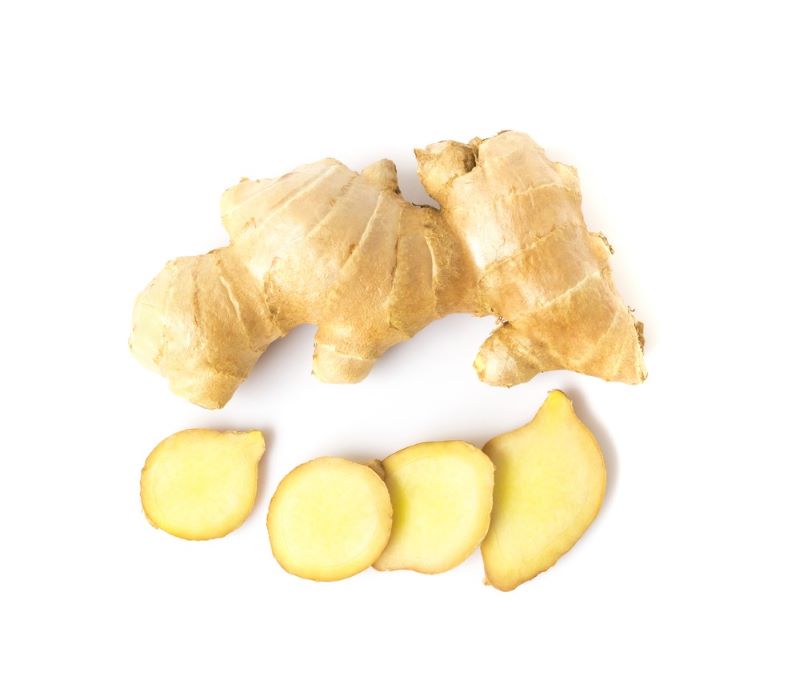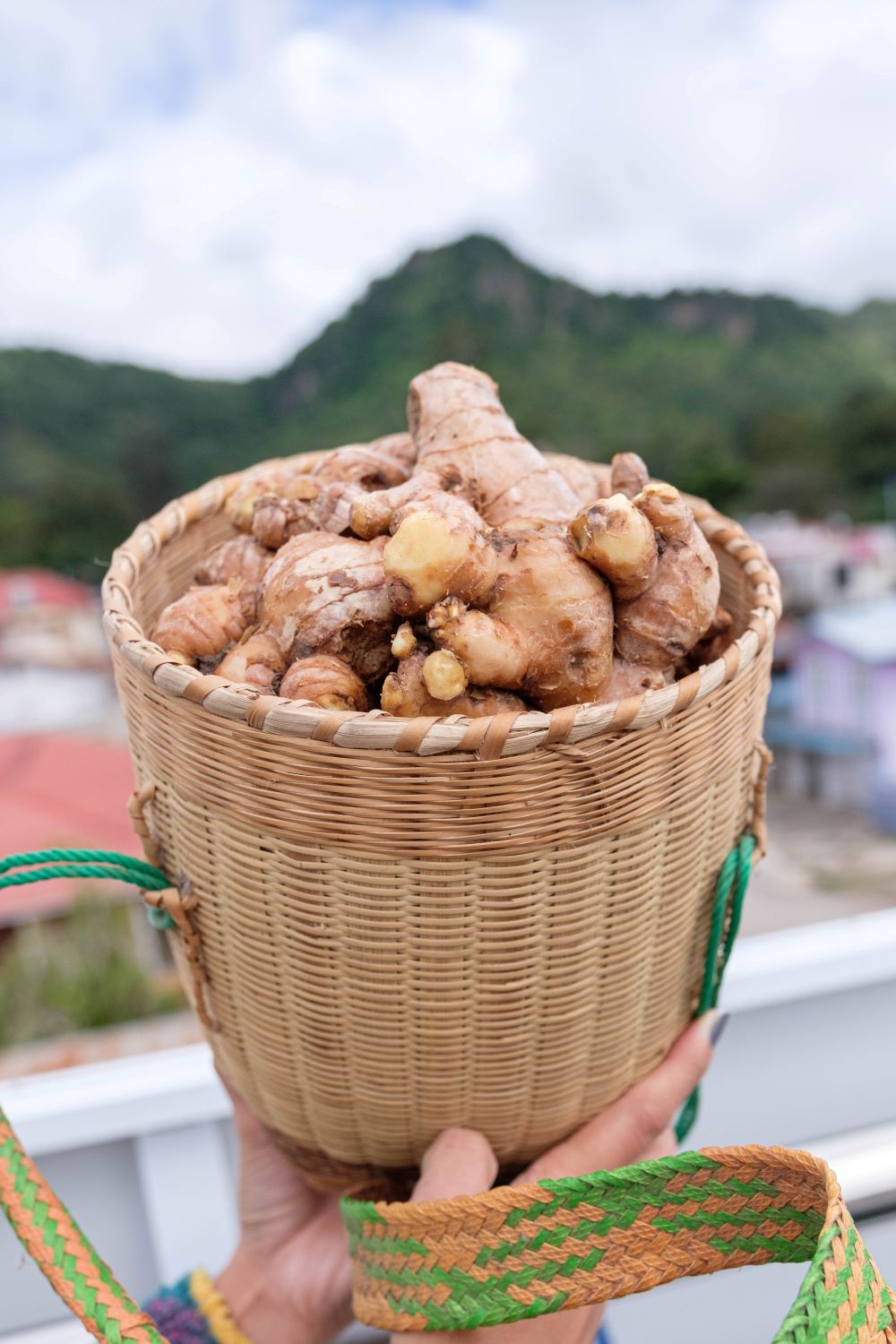 No. 1244
Ginger-Turmeric
Two of the world's most beloved spices unite in this harmonious blend! Exotically exciting with a delightful hint of fruit and spice, this tea is truly a "yellow wonder"!...
(€53.64* / Kilogram)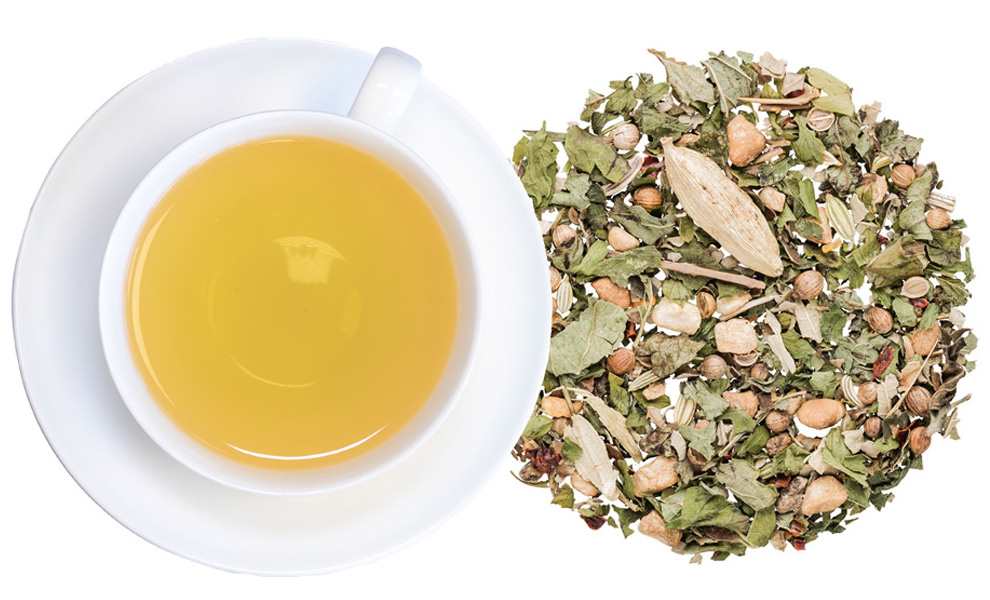 No. 1297
Kapha organic
A mixture of herbs and spices, stirringly hot and beautifully spicy.
(€85.00* / Kilogram)
No. 1105
Natural vitality organic
Refreshingly tangy green tea, invigoratingly spicy with an energizing citrus note. Good metabolism, bad metabolism? Metabolism means life – get the energy you need! Devel...
(€81.67* / Kilogram)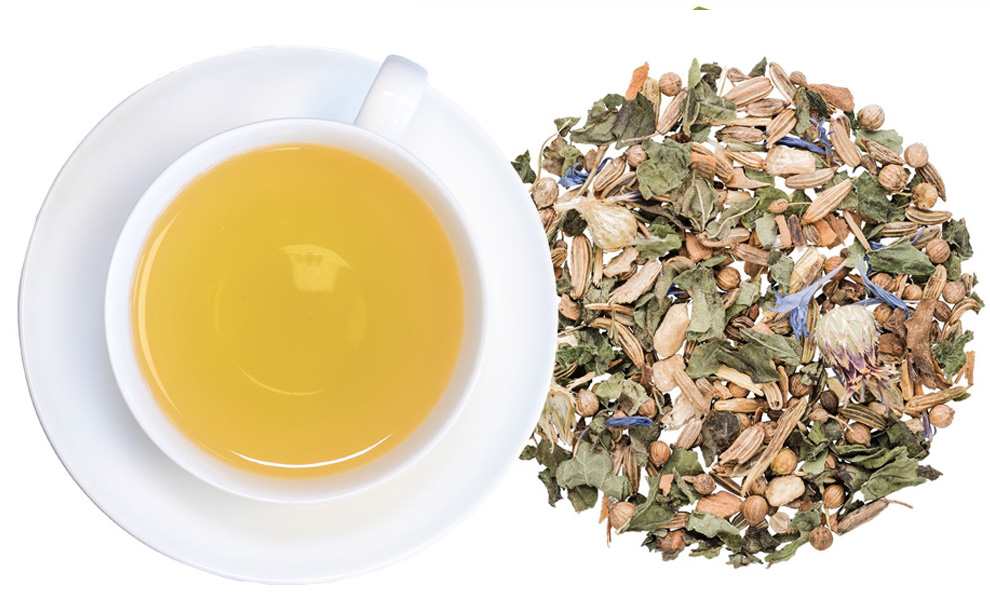 No. 1260
Grandpa Harmsen™ organic
Coriander, licorice and cinnamon satisfy in this sweet and spicy herbal blend.
(€54.44* / Kilogram)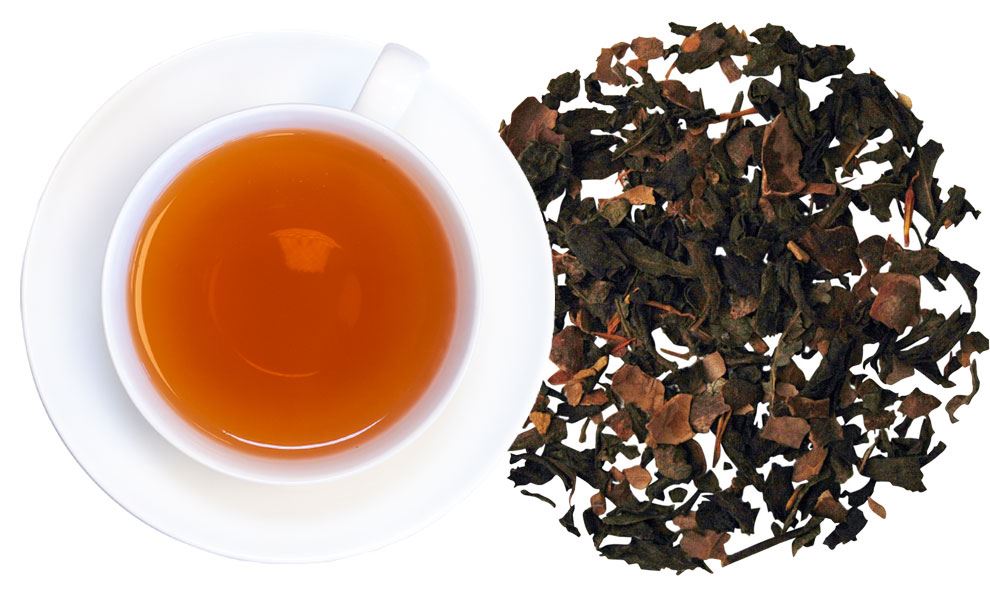 No. 1103
Natural focus organic
Lovely, mildly roasted Oolong with a full-bodied note of cocoa. The world is taking overhand once again, you are running from A to B and simply can't concentrate? Nature ...
(€122.50* / Kilogram)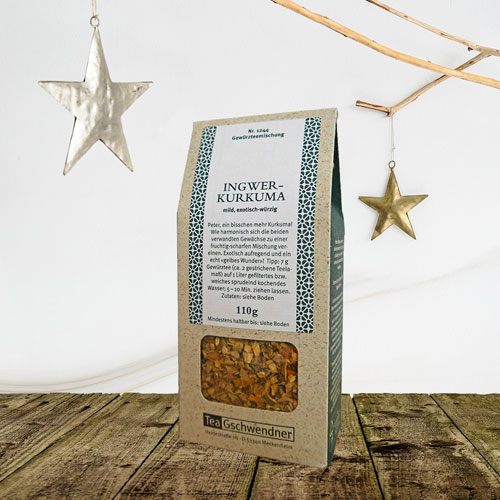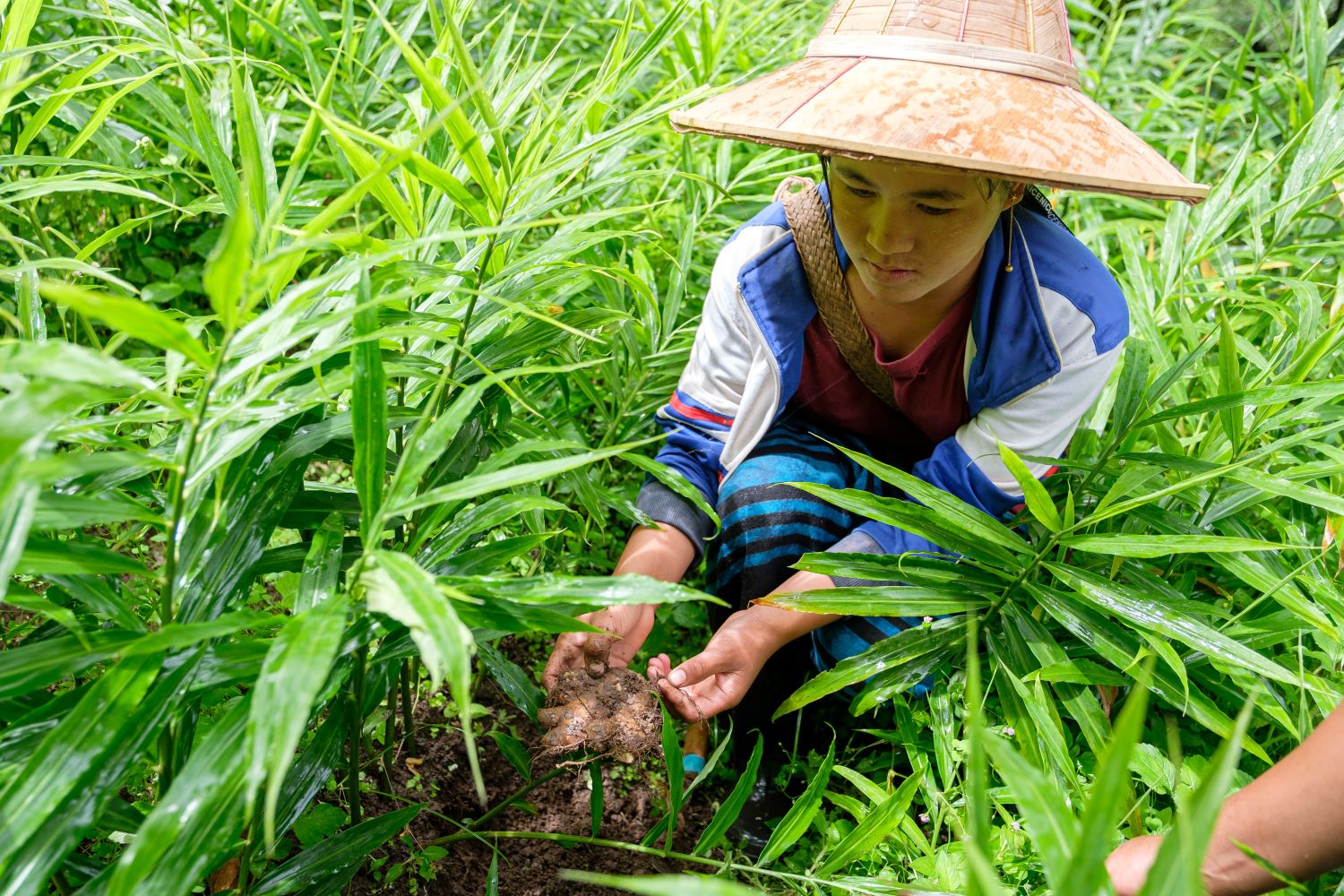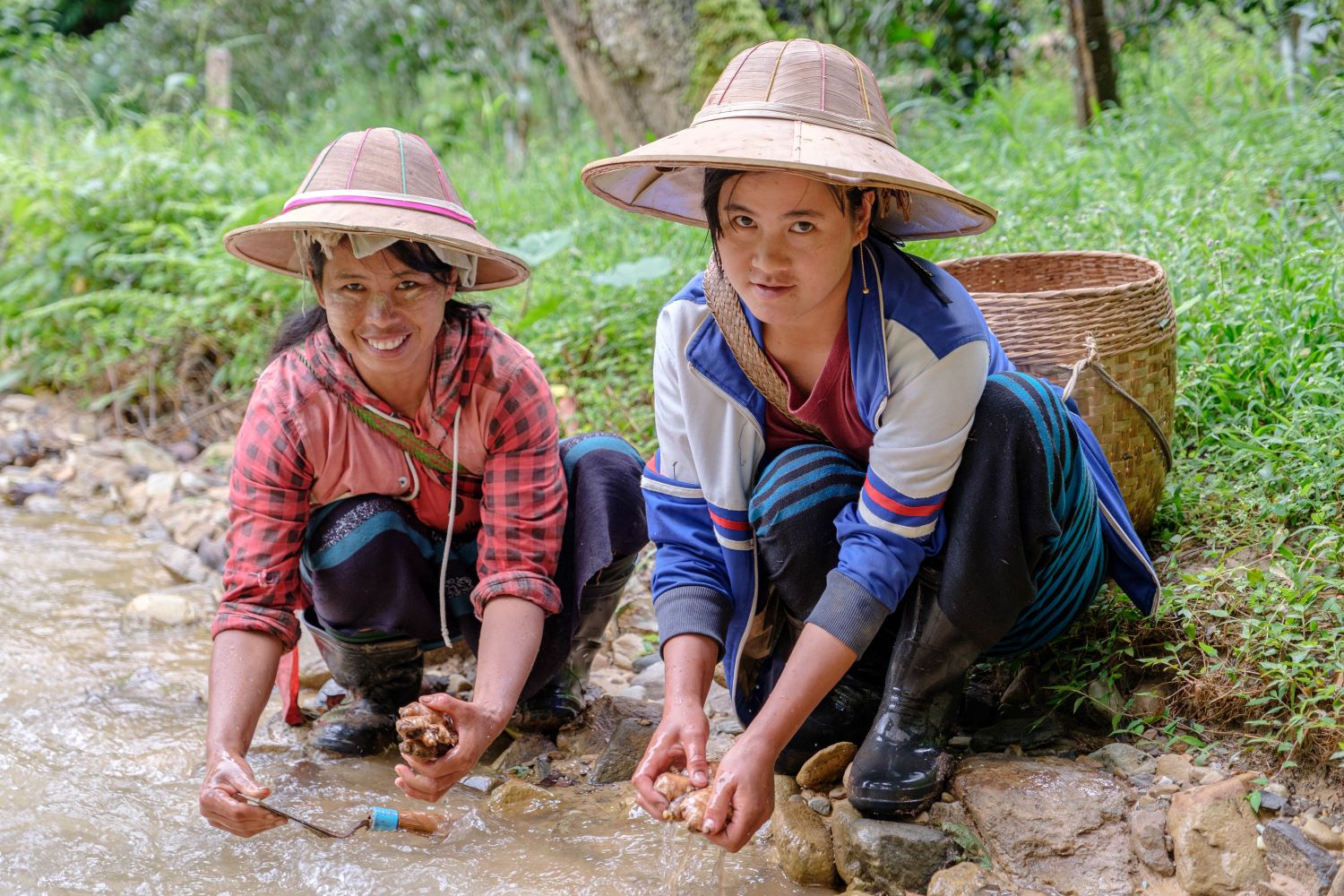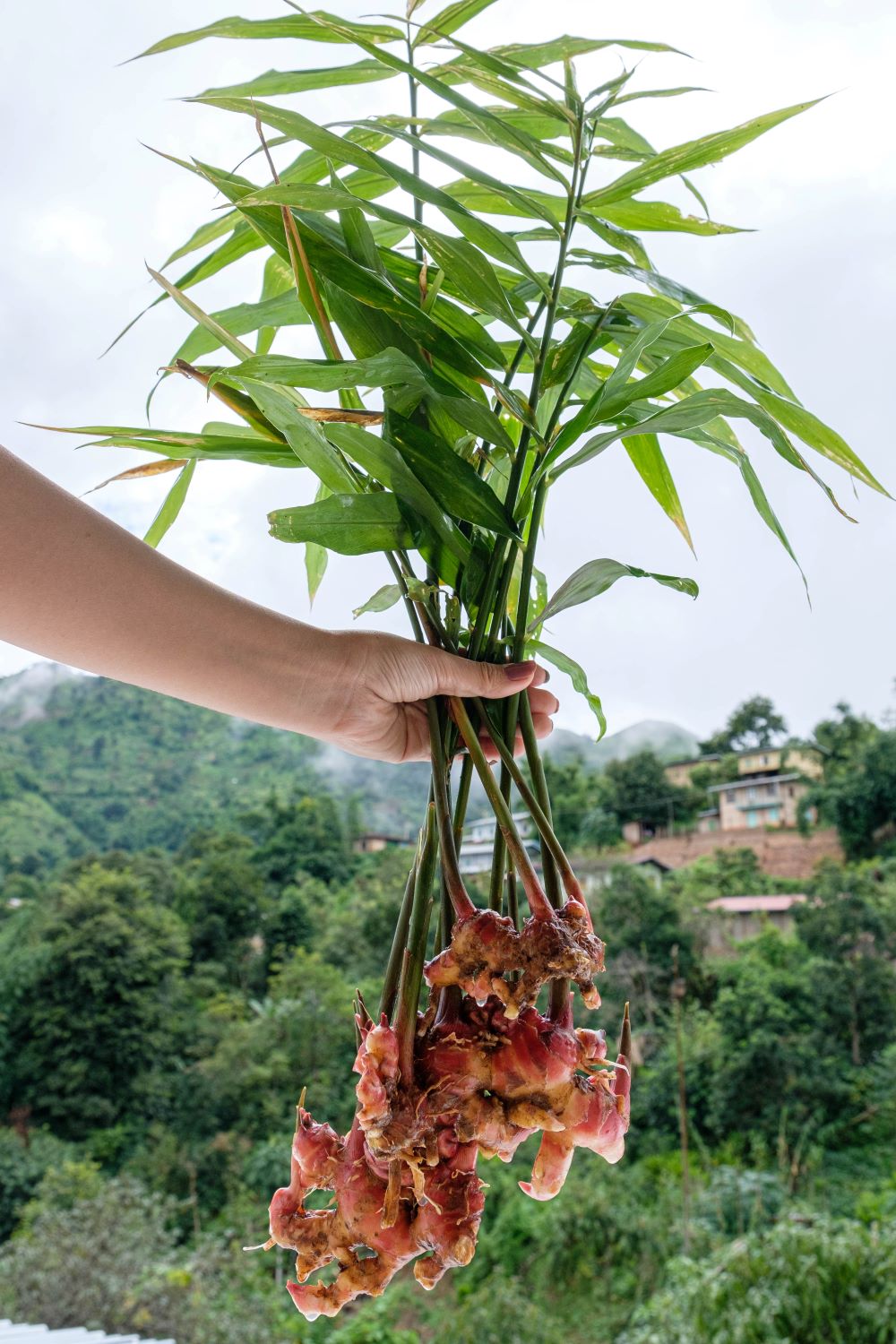 Die Kleinbauern aus unserem Projekt in Myanmar ernten nicht nur Tee für uns - auch Ingwer gedeiht hier prächtig.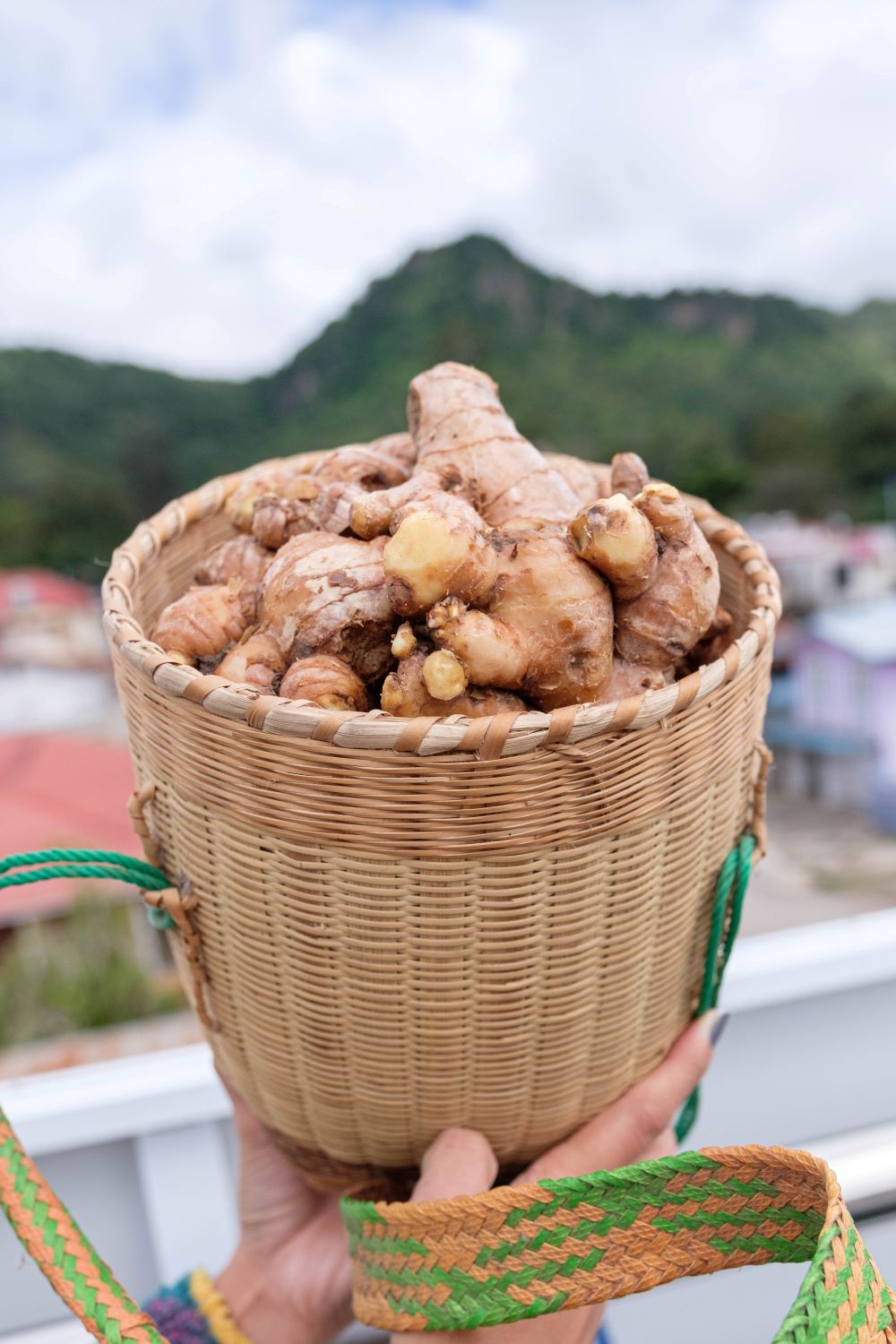 Ingwer in der traditionellen Medizin
Die getrocknete Ingwerwurzel mit dem lateinischen Namen Zingiber officinale stammt vermutlich aus dem asiatischen Raum und wird heutzutage vor allem in China und Indien angebaut. Auch Vietnam betreibt einen regen Ingwer Anbau, die vietnamesische Ingwerwurzel hebt sich dabei vor allem durch ihre intensive Zitrusfrische von anderen Ingwersorten ab.
In China wird Ingwer schon seit Jahrhunderten als Heilpflanze u.a. in Form von Ingwertee eingesetzt. In Europa ist ihre medizinische Anwendung seit dem 9. Jahrhundert bekannt. Hildegard von Bingen setzte Ingwer beispielsweise bei Magen-Darm-Beschwerden ein. In der chinesischen Medizin genießt Ingwer aufgrund seiner krampflösenden, entzündungshemmenden und schmerzstillenden Wirkung eine besondere Stellung und auch in Europa werden seine positiven Eigenschaften honoriert. 2018 wurde die Wunderknolle sogar zur Heilpflanze des Jahres ernannt.
Erfahren Sie mehr über Ingwer und seine Anwendung im Tea Taster Blog