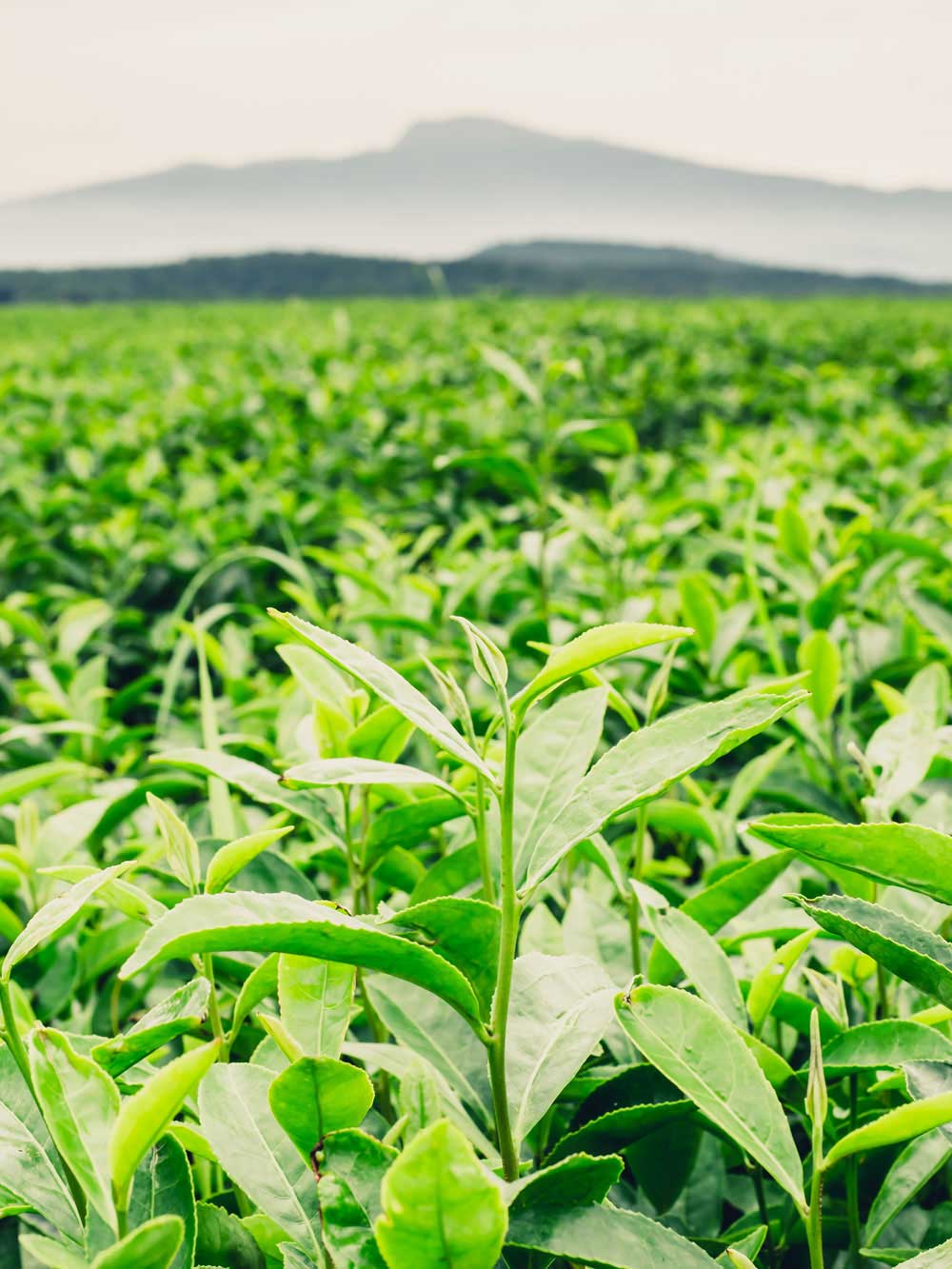 Tee aus Südkorea – Sencha der Extraklasse
Auf der Insel Jeju, südlich der Koreanischen Halbinsel gelegen, liegen die Teegärten, aus denen TeeGschwendner seit einiger Zeit die Neuentdeckung des Jahrzehnts bezieht, die sogar schon vom Magazin Ökotest mit dem Prädikat "sehr gut" wertgeschätzt wurde.
Das einzigartige Micro-Klima und die vulkanische Erde der Insel sind die Grundlage für eine außerordentliche Qualität der Teebüsche. Ebenso wie der ökologische Landbau, technisch perfekte Verarbeitung und höchste Sorgfalt der Teebauern bei Anbau, Ernte und Verarbeitung.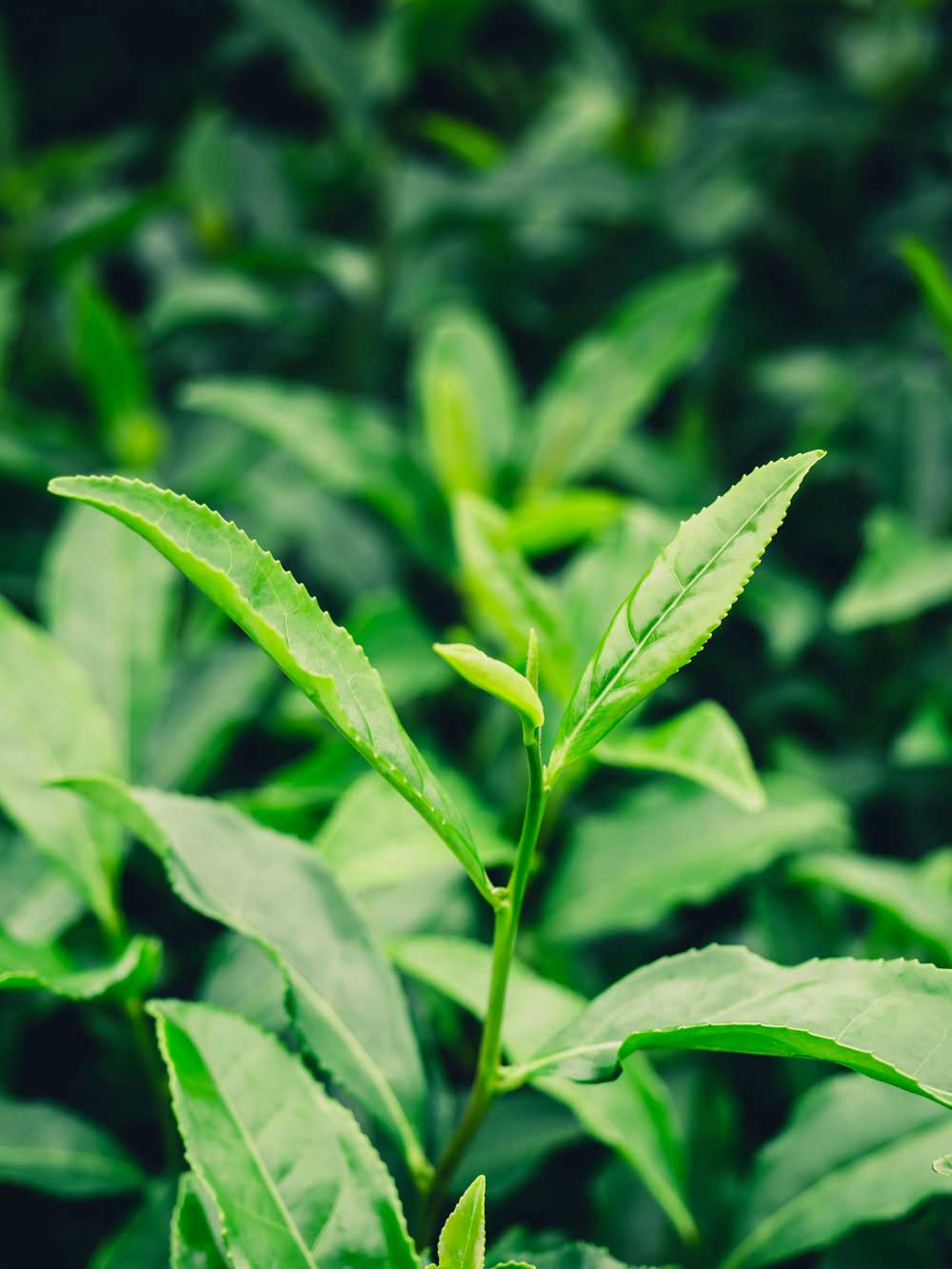 Tee vom Fuße des Vulkans
Tee hat eine lange Tradition im «Land der
Morgenstille». Mit über 1500 Jahren ist die
Teekultur Südkoreas sogar noch älter als die
Japans. Doch bis in den Westen hat es der
koreanische Tee, meistens Grüntee, lange
Zeit nicht geschafft.
Tief im Süden, vor der Küste des Landes, liegt
die Vulkaninsel Jeju, umrandet vom Ostchinesischen
Meer. Nicht nur beherbergt sie ein
großes Naturschutzgebiet, sondern auch den
höchsten Berg Südkoreas, den Hallasan
(1950m). Wie die gesamte Insel ist der Hallasan
vulkanischen Ursprungs und schafft somit
perfekte Bedingungen für den Tee-Anbau.
Heute wachsen auf Jejus reichhaltigen Böden
japanische Teepflanzen, die ebenso nach
dessen Vorbild verarbeitet werden. Insbesondere
das Seogwang Teefeld steht seit 1983 für
Spitzentee in Bio-Qualität, der mittlerweile
einen festen Platz unter den Großen dieser
Welt hat.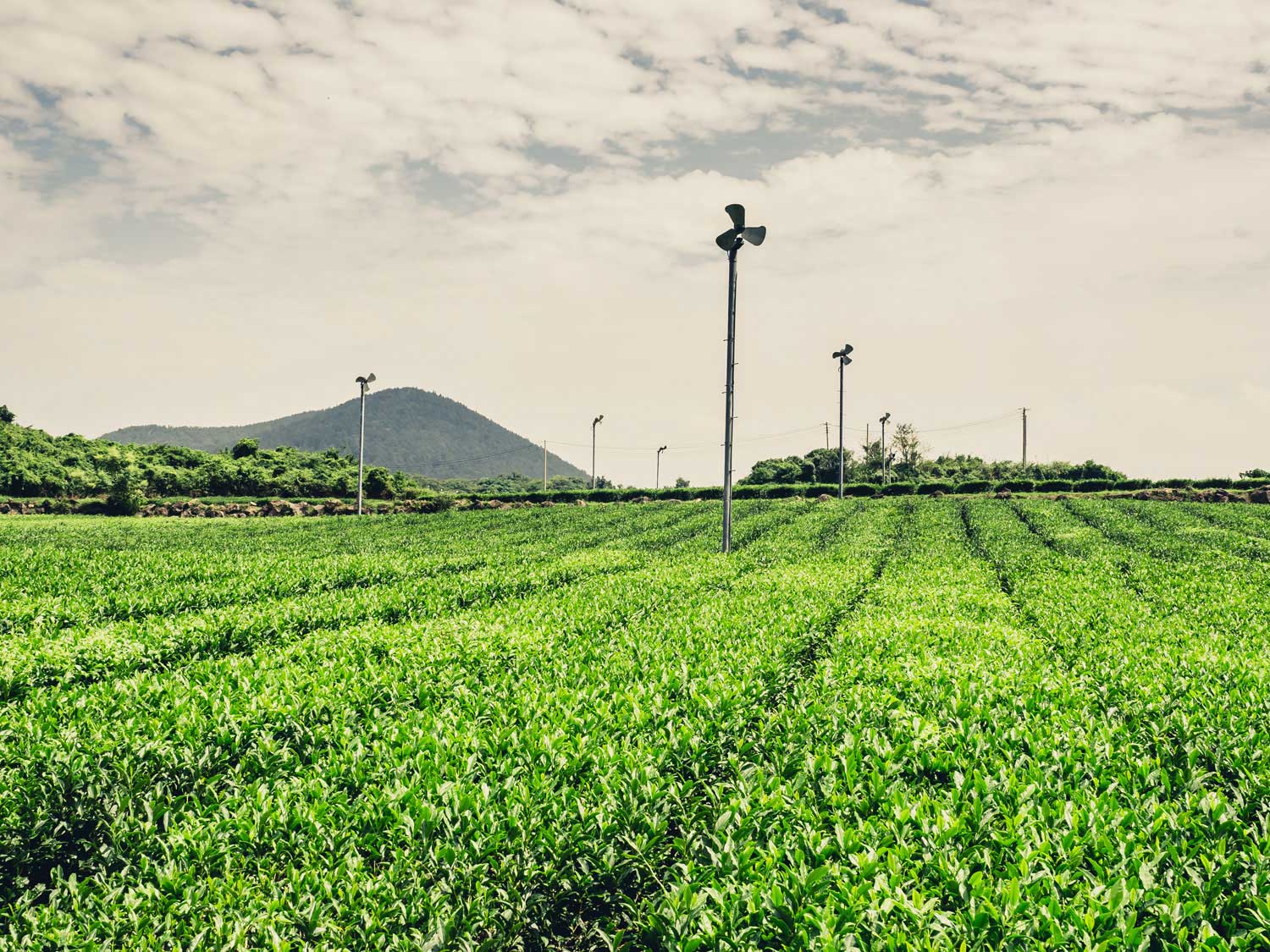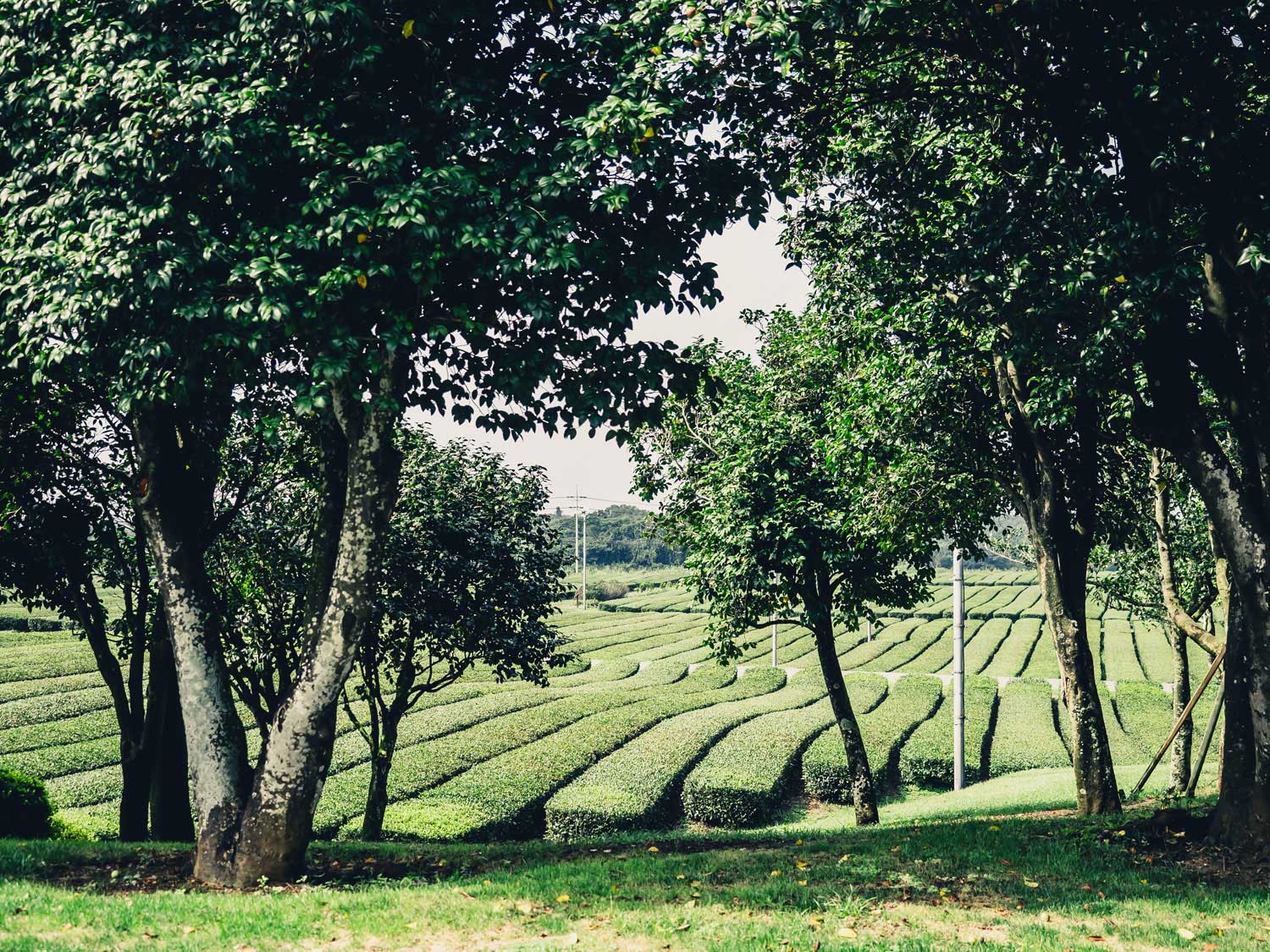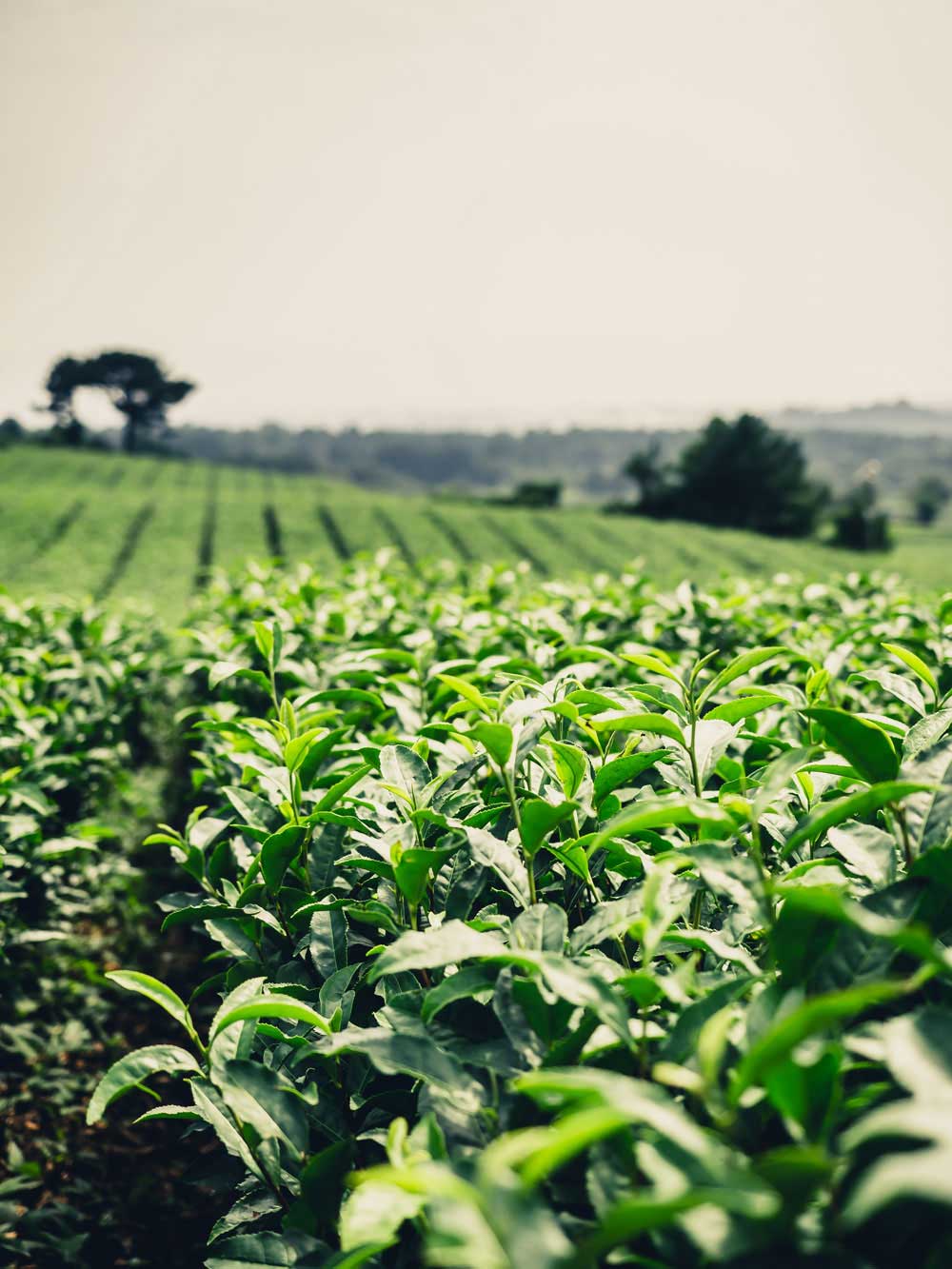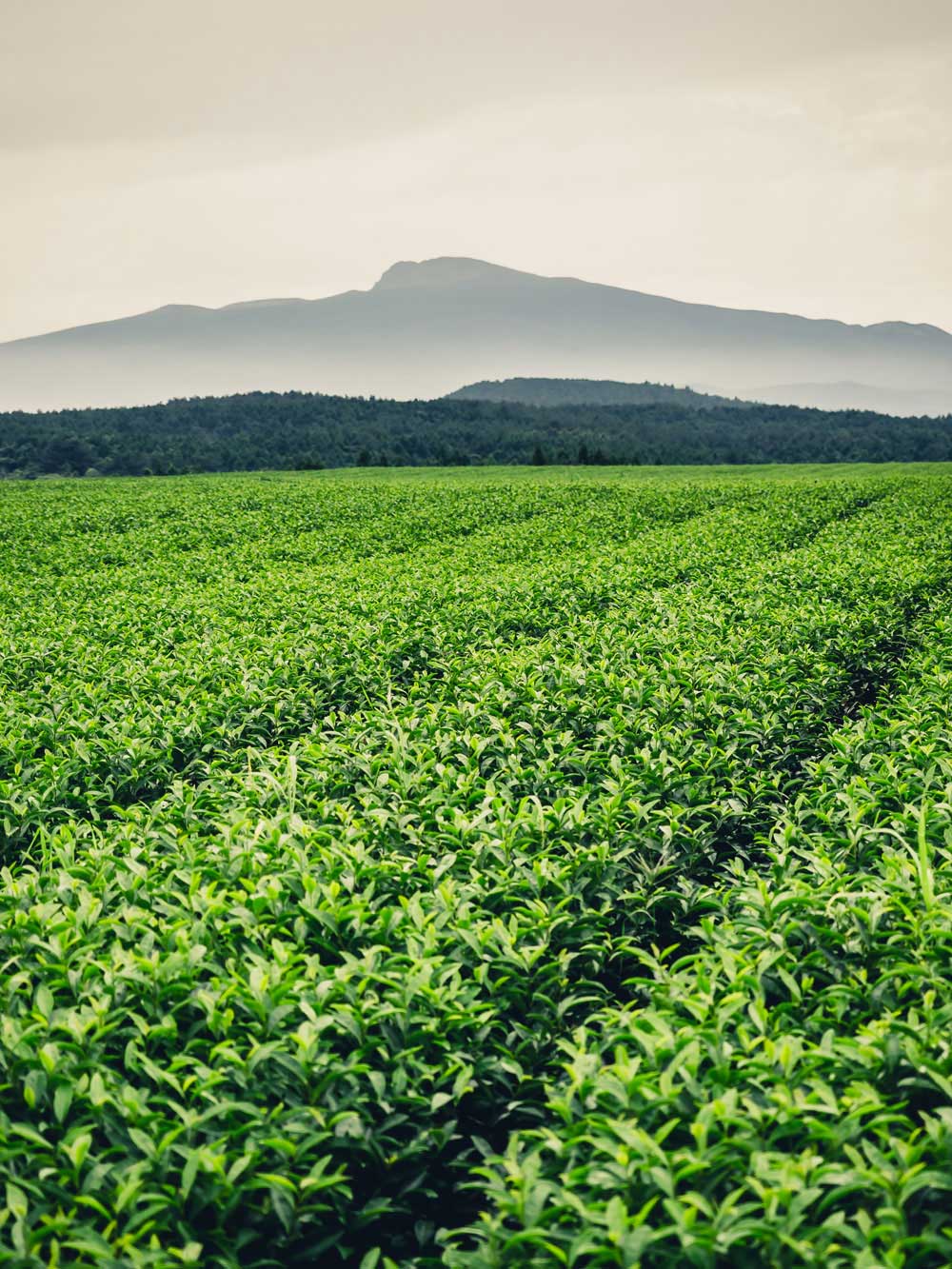 Küstenwind sorgt für ideale Klimabedingungen
Die Teefelder auf der Insel Jeju liegen im Südwesten, nahe der Küste. Die hier stetig und frisch wehende Meeresbrise verhindert, dass die Teefelder sich in der Sonne zu stark aufheizen.
Zur Pflückung werden, ganz wie in Japan, mechanische "Harvester", also hochspezialisierte Erntemaschinen eingesetzt. Diese ermöglichen einen Qualitätsstandard, der der Handpflückung gleich kommt und sorgen zudem für einen zügigen Transport der frischen Blätter zur Fabrik. Für den Seogwang Nr. 590 und Seogwang Sencha Nr. 591 werden die gleichen Blätter geerntet. Lediglich in der weiteren Verarbeitung unterscheiden sich die beiden Tees.
Der Seogwang Sencha wird nach Eintreffen in der Fabrik mit heißem Wasserdampf behandelt, während der klassische Seogwang in großen gusseisernen Pfannen kurz erhitzt wird, wodurch er seine charakteristische Form erhält. Beide Methoden verhindern bekanntermaßen das Einsetzen der Fermentation.
Abschließend wird der Sencha noch mit speziellen mechanischen Pendeln in seine typische Nadelform gebracht.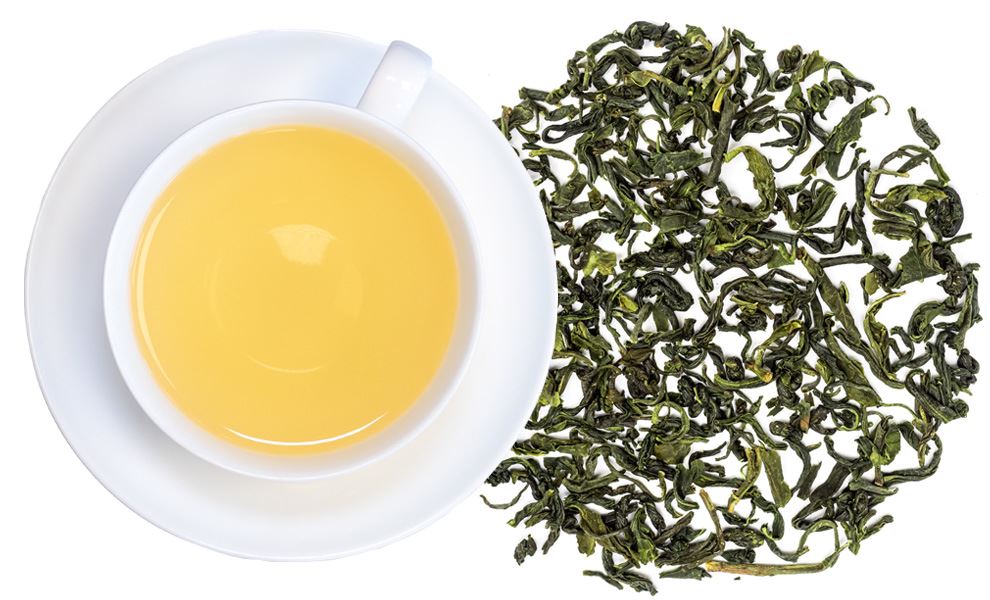 No. 588
South Korea Yeongam organic
A light and warmly welcoming green tea of traditional style from the southern province of Jeollanam. In the mainland garden, tea bushes consist of native cultivars that g...
(€87.00* / Kilogram)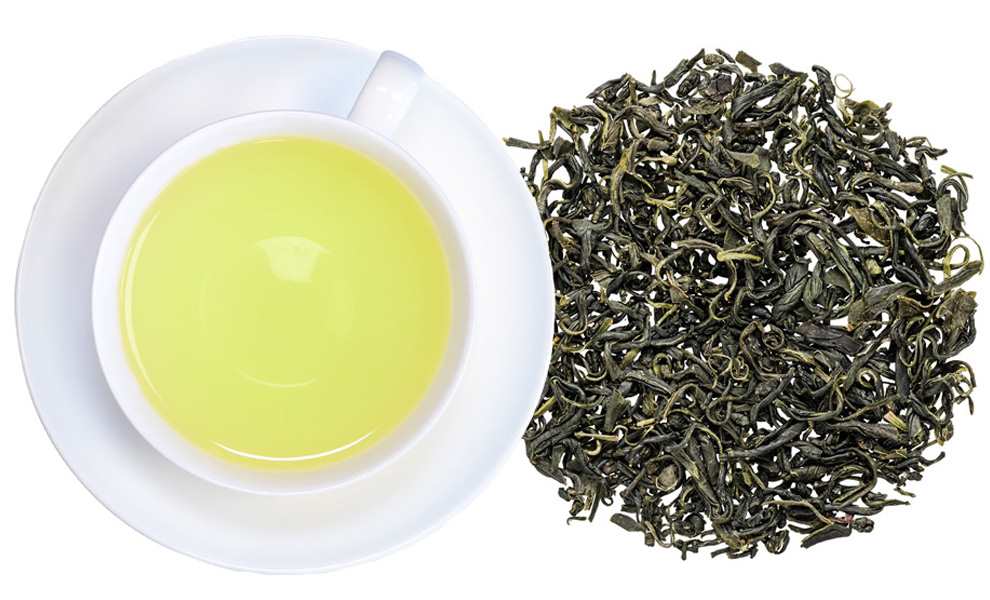 No. 590
South Korea Seogwang organic
A new discovery: fascinating Green Tea produced on the island Jeju. Mellow, mildly fruity yet intense – truly delightful. What a wonderful addition to the world of green...
(€122.00* / Kilogram)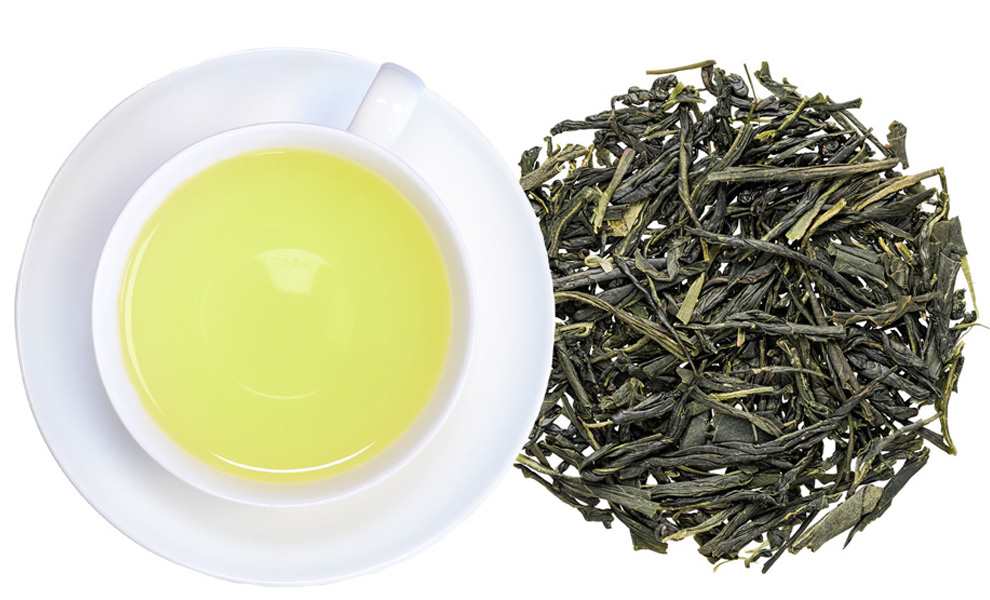 No. 591
South Korea Seogwang Sencha organic
This vitalizing top-notch Sencha hails from the up and coming tea growing district of Seogwang. Jade green in the cup – with a hint of fruitiness to balance the intense ...
(€154.00* / Kilogram)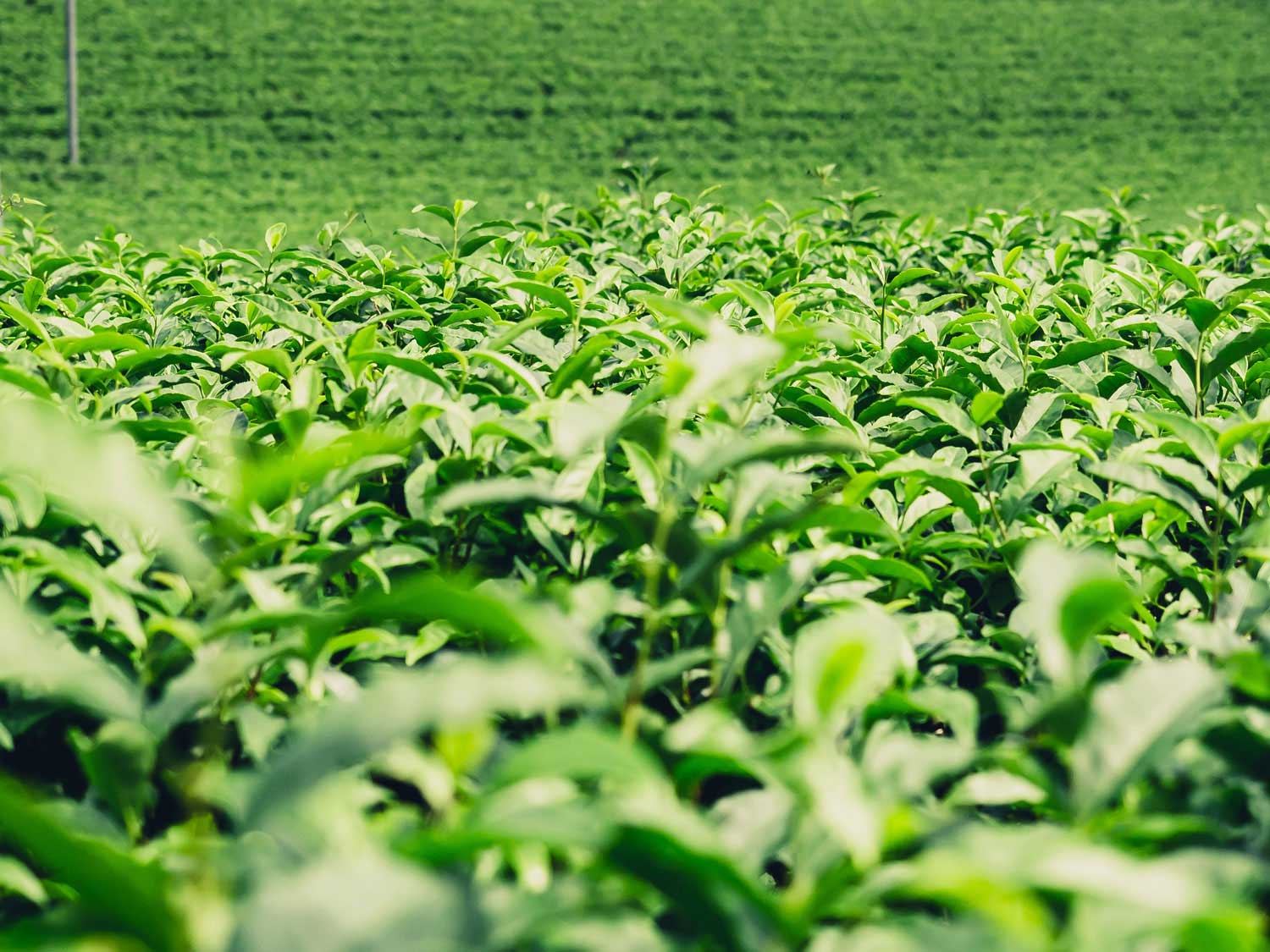 Unsere Südkorea Grüntees
Entdecken Sie unsere köstliche Auswahl an Spitzen-Teequalitäten aus einem noch recht unbekannten Anbaugebiet mit großem Potenzial!