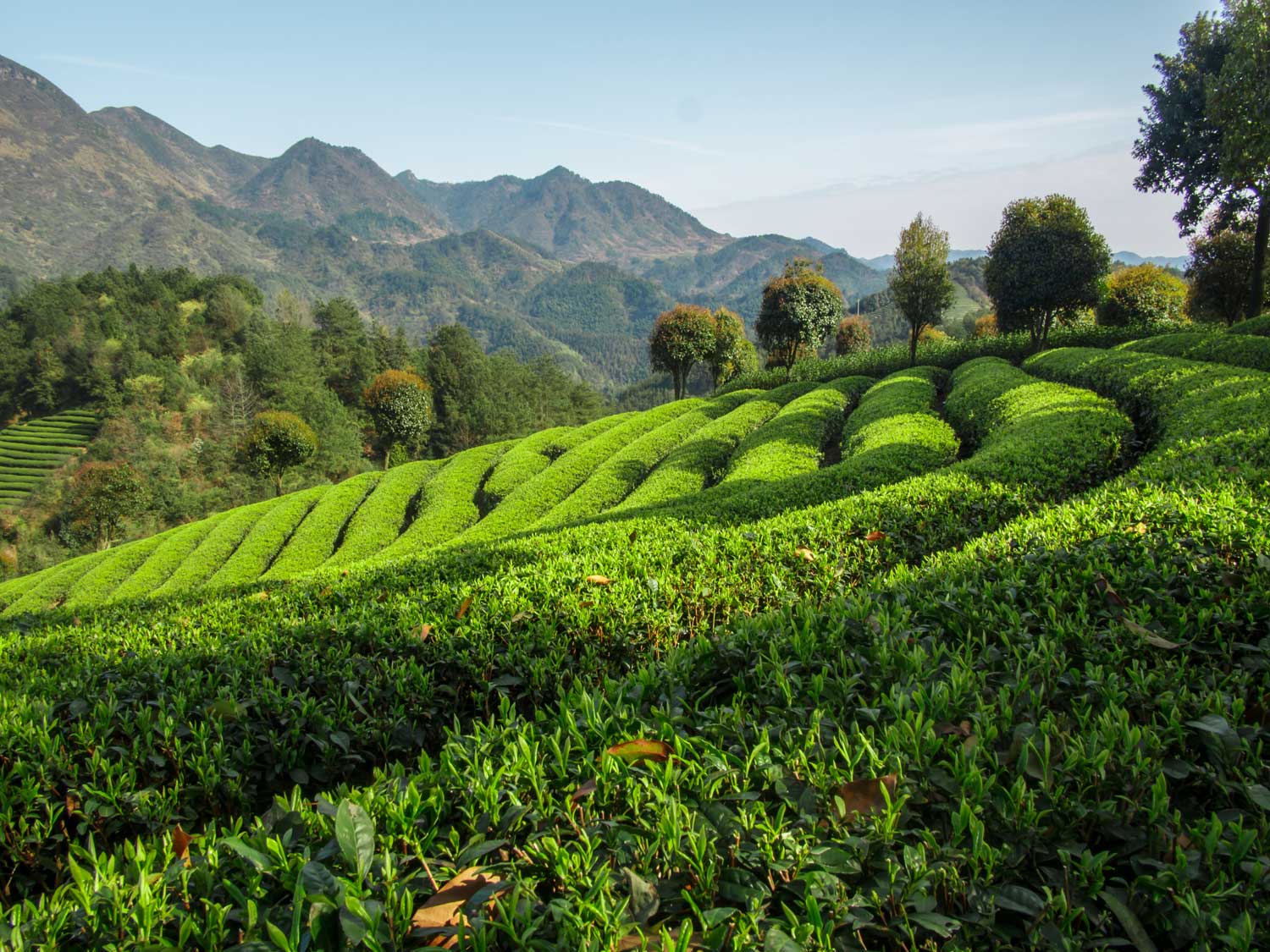 Tee aus China – Die Wiege des Tees
Das Reich der Mitte hat wohl die älteste Teetradition. Seit ca. 5000 Jahren in China kultiviert, wurde der grüne Tee erstmals ca. 600 v. Chr. schriftlich erwähnt und ausführlich beschrieben in dem Werk des Dichters Lu Yü (780 n. Chr.). Das Werk des Lu Yü leitete eine neue Form der Teezubereitung ein. Der zu Ziegeln oder anderen Formen gepresste Tee (Tang-Dynastie) wurde nun zu Pulver gerieben und mit kochendem Wasser zubereitet.
Diese Zubereitung sollte dann in der nachfolgenden Song-Dynastie noch verfeinert werden, die Teeblätter wurden nach dem Dämpfen und Trocknen direkt in Steinmühlen gemahlen - Ursprung der heute noch in Japan üblichen Teezeremonie. Zur Zeit der Ming-Dynastie wurde dann der Tee ohne vorherige Pulverisierung mit heißem Wasser aufgebrüht - die noch heute gültige Form der Zubereitung.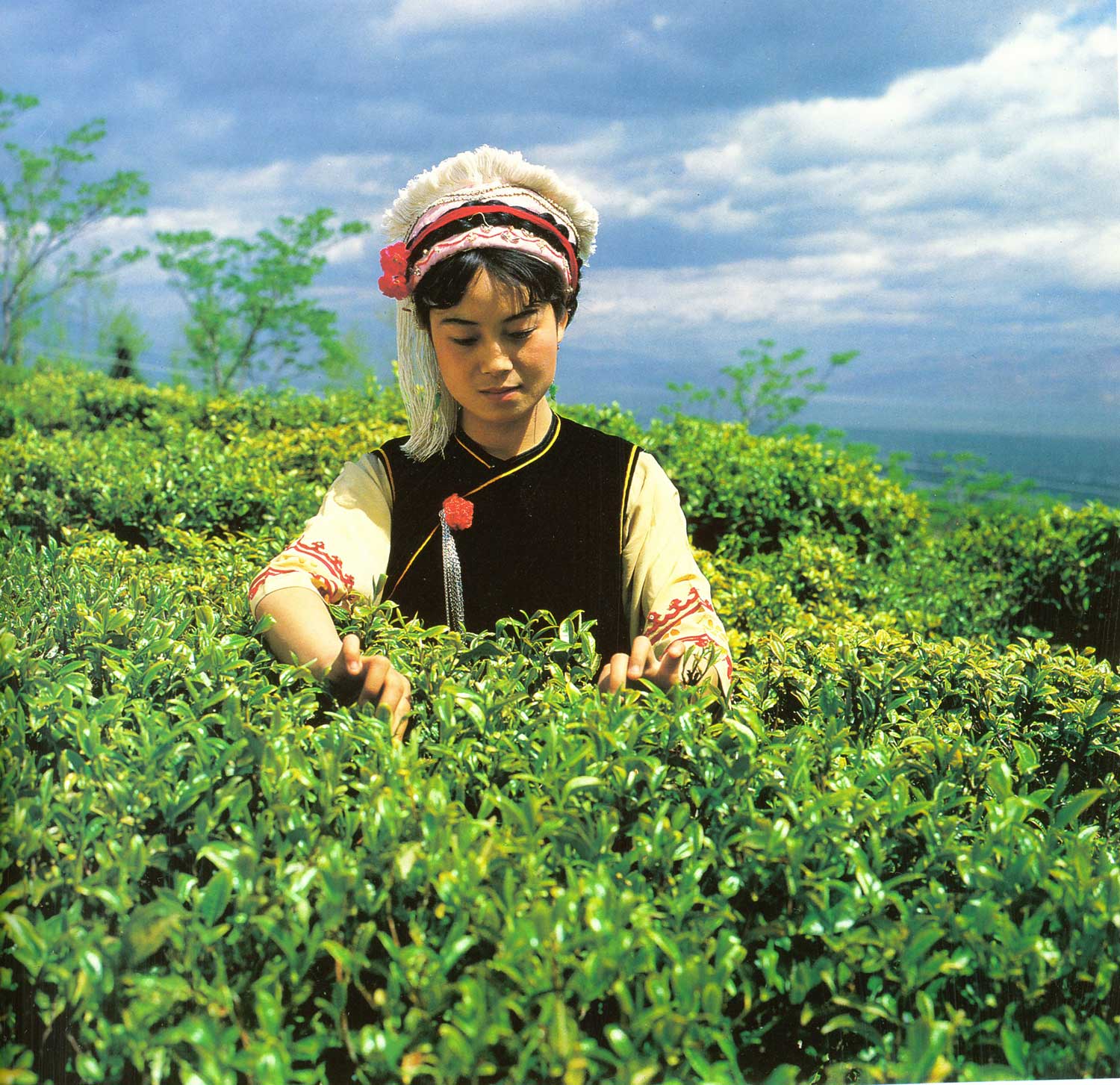 Grüner Tee aus China
Seit Jahrhunderten gilt der grüne Tee den Chinesen als gesundes und vitalisierendes Getränk. Die meisten grünen Tees und halbfermentierten Tees (Oolong-Tees) kommen aus den Provinzen Anhui, Zhejiang und Fujian. Der grüne Tee mit seinen positiven Eigenschaften ist für den westlichen Gaumen oftmals gewöhnungsbedürftig. Sehr entscheidend für Geschmack und Wirkung des grünen Tees ist die Zubereitung. Für ein köstliches Geschmacksergebnis sollte das Wasser nach dem Kochen auf die empfohlene Temperatur abgekühlt werden, bevor der Tee aufgegossen wird.
Unsere Top3 Grüntees aus China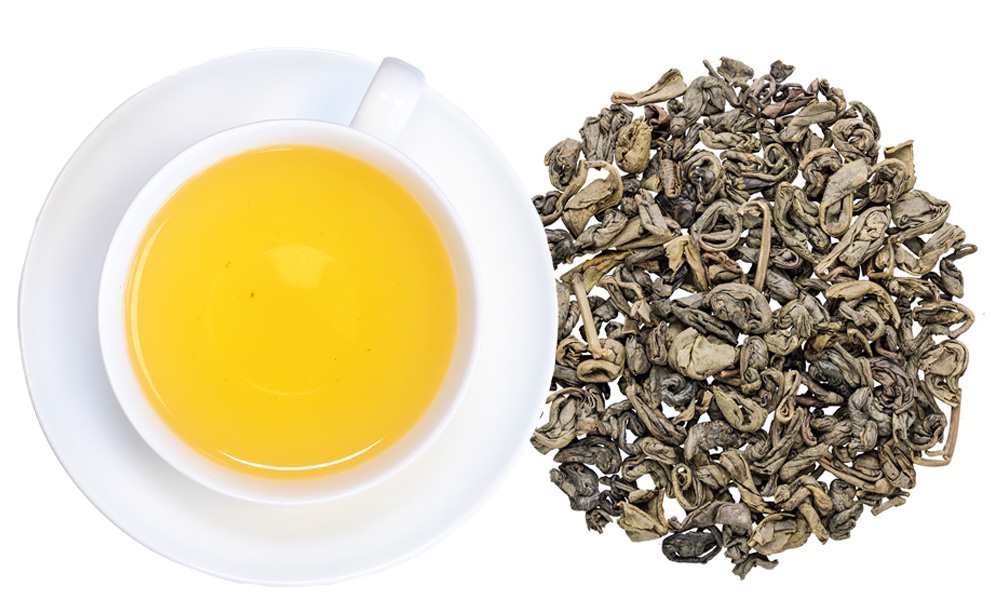 No. 505
China Gunpowder organic/NL
Rolled tightly into balled shapes, Gunpowder tea was ideally suited for making the treacherous yearlong passage to Western Europe. A chestnut profile much like Chun Mee, ...
(€49.00* / Kilogram)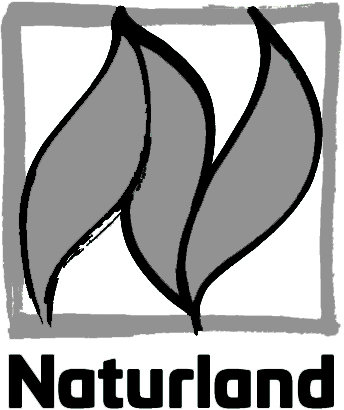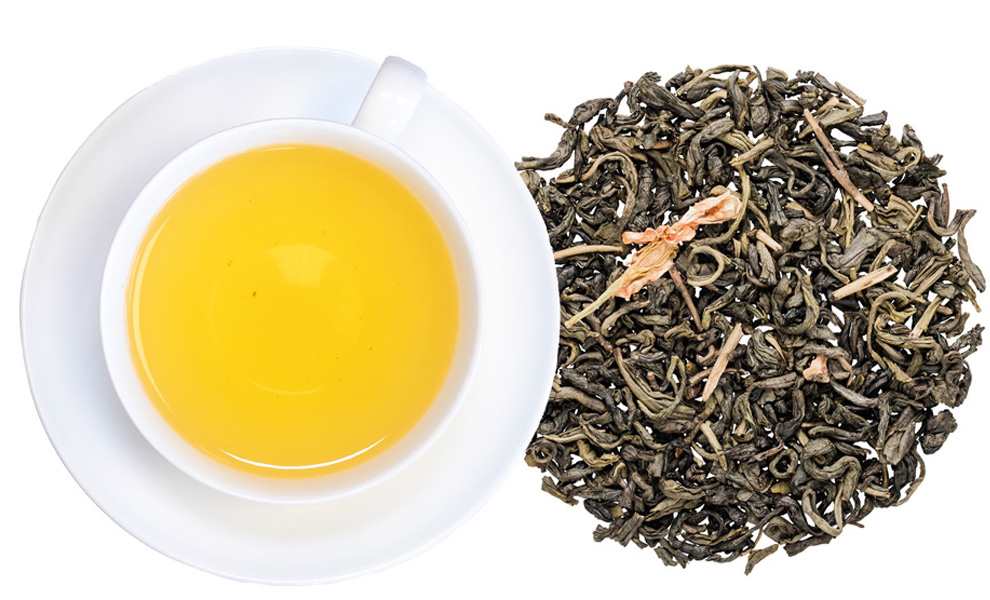 No. 536
China Wuyuan Jasmine organic/NL
A fine, fruity and fragrant jasmine tea with a smooth finish. After the fresh leaves absorb the scent of jasmine, the flowers are carefully re-picked. A beautiful bright ...
(€98.00* / Kilogram)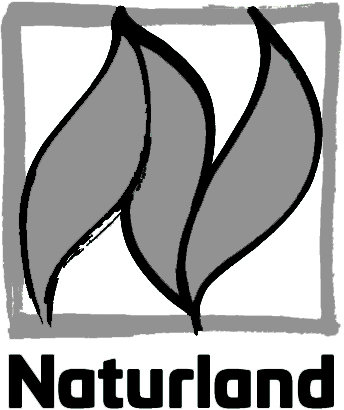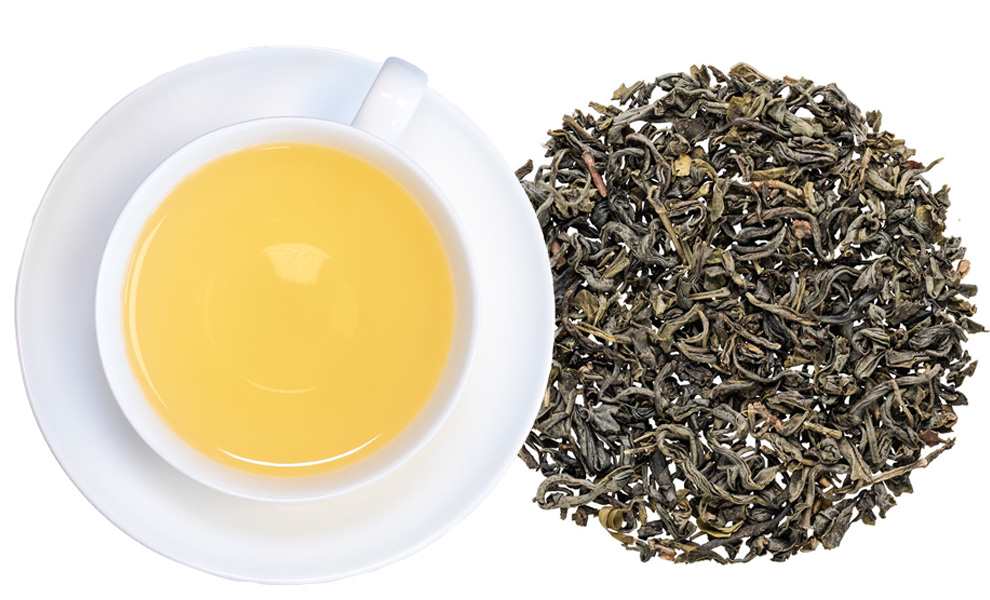 No. 500
China Chun Mee organic/NL
Tightly curled, dusky green leaves – Chun Mee or "Precious Eyebrows" in Chinese. An attractive everyday value, this tea from Jiangxi Province is full-bodied with robust, ...
(€54.00* / Kilogram)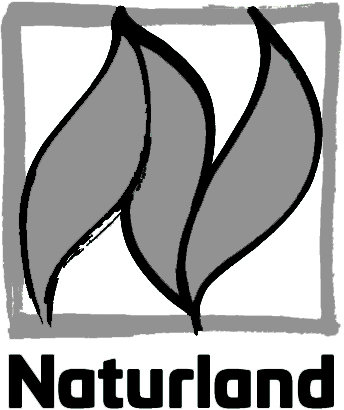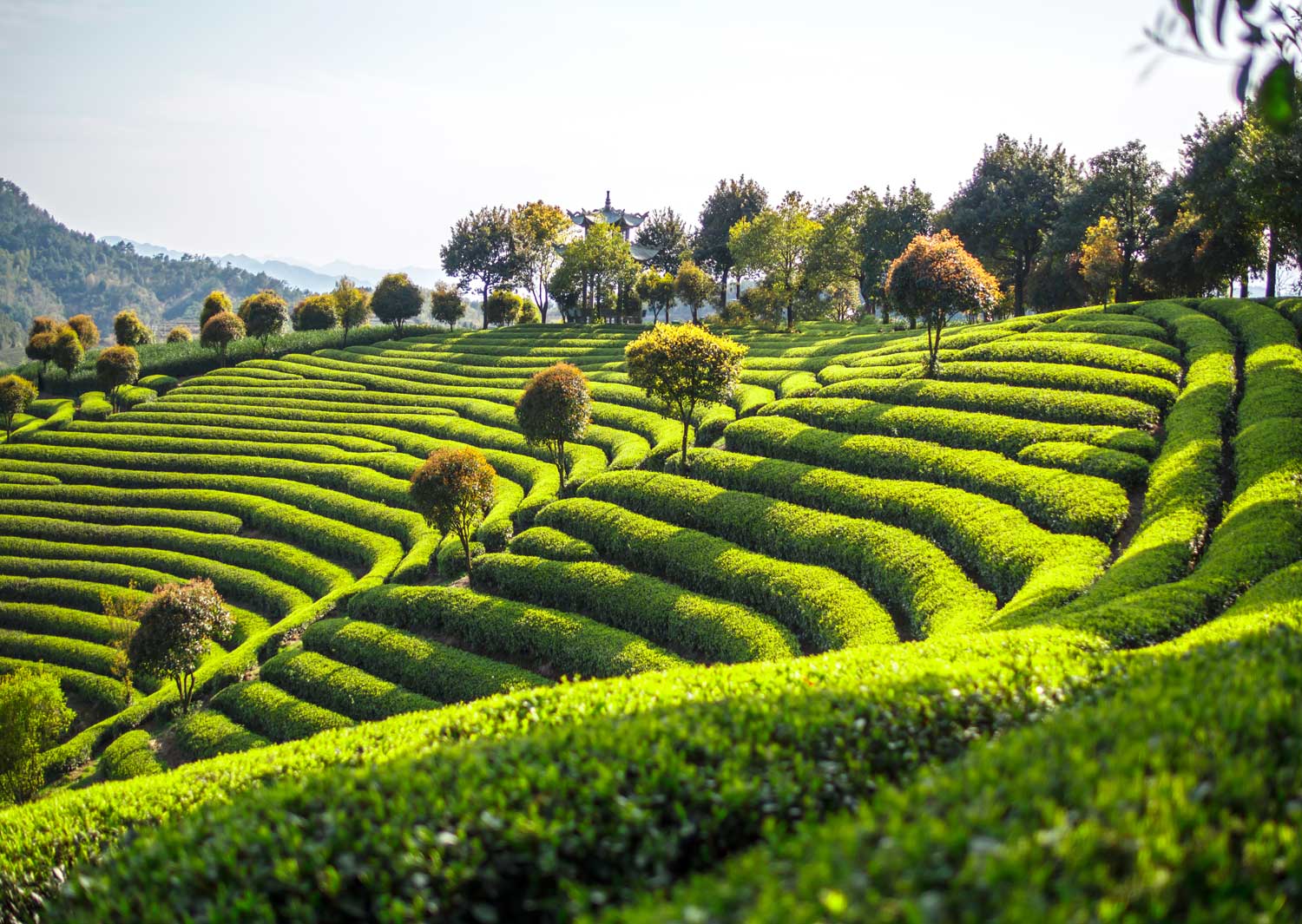 Unsere Grüntees aus China
Entdecken Sie unsere köstliche Vielfalt an chinesischen Grüntees. Vor allem die Anbaugebiete Anhui, Zhejiang und Fujian bringen intensive Teesorten mit feiner herber Note hervor, die dem westlichen Gaumen häufig ungewohnt erscheinen.
Schwarzer Tee aus China
Schwarzen Tee stellen die Chinesen für den Weltmarkt in erheblichen Mengen her. Die unterschiedlichsten schwarzen Tees z.B. aus den Provinzen Yunnan, Hunan und Sichuan schmecken mild, süß-würzig und leicht rauchig.
Die bekannteste Sorte ist Keemun. China stellt als einziges Produktionsland Spezialitäten wie Jasmin-Tee, Rosen-Tee und Lichee-Tee her. Die Teesorten werden zusammen mit den entsprechenden Blüten gedämpft und nehmen so deren Duft und Geschmack an. Auch der bekannte Lapsang Souchong, der sogenannte Rauchtee, wird nach überliefertem Rezept hergestellt.
Unsere Top3 Schwarztees aus China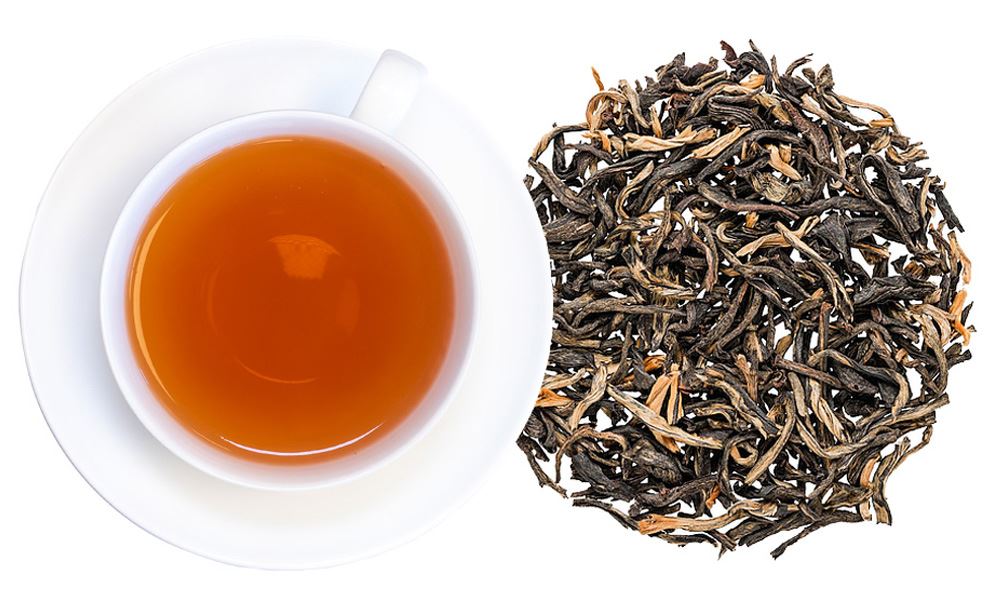 No. 570
China Golden Yunnan Organic
Yunnan Province, the birthplace of tea, is famous for its golden-tipped Black teas. These prizes are among the most intriguing teas you will ever taste – malty, creamy, a...
(€74.00* / Kilogram)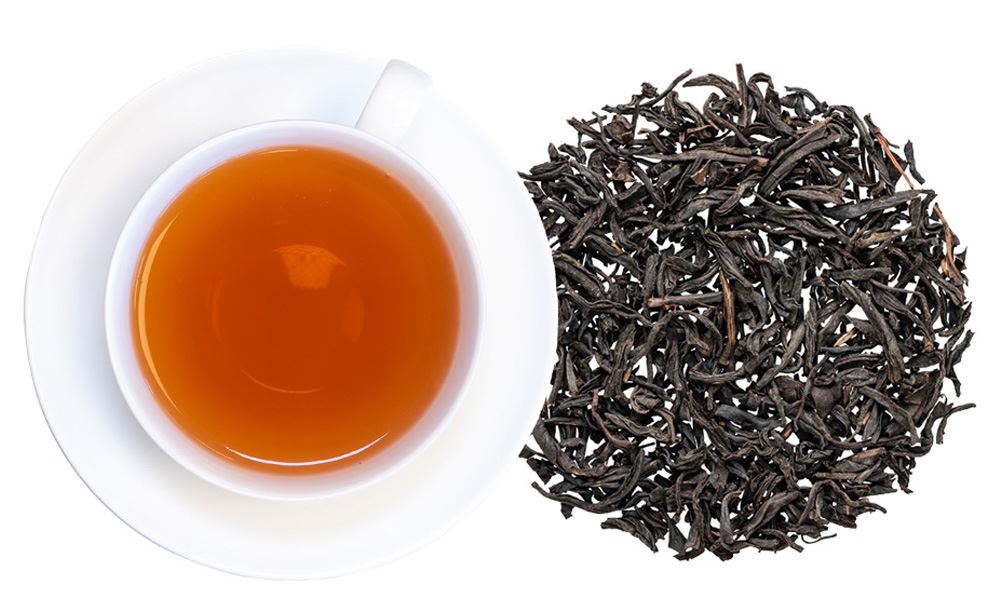 No. 561
China Keemun Finest Chuen Ch'a Organic
A treasured tea from southern Anhui Province, Keemun is grown and produced near the famous Huang Shan mountains. This fine selection boasts a velvety mouth feel with subt...
(€78.00* / Kilogram)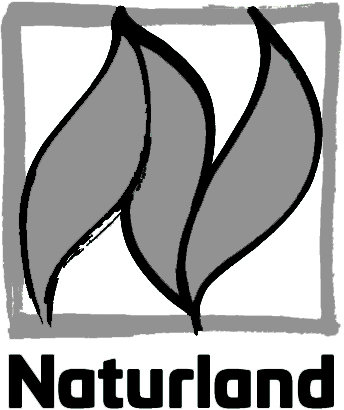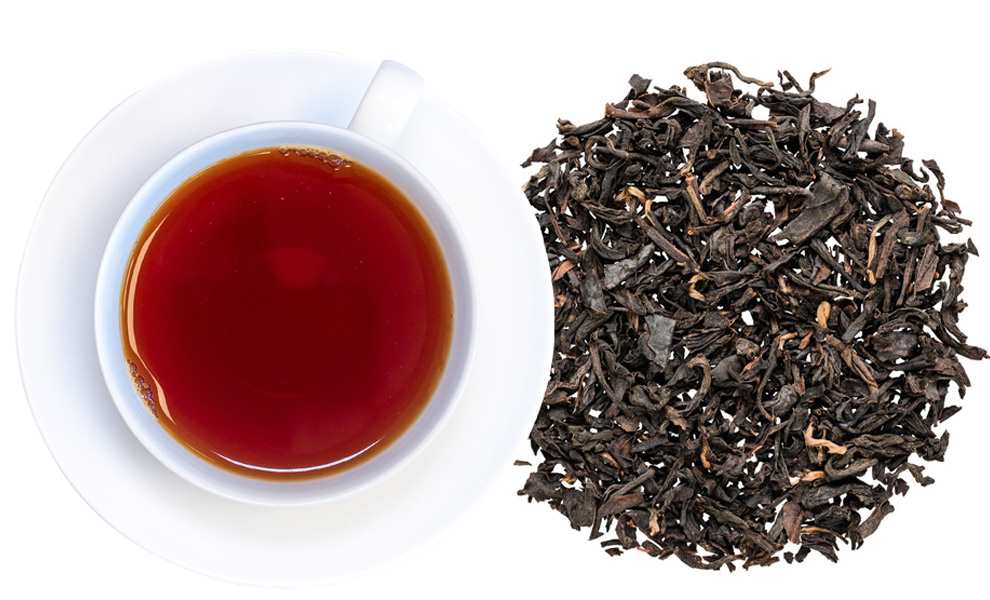 No. 581
China Lapsang Souchong organic
Legend has it that this intense, smoky Black tea from the Fujian Province was the result of an accidental drying of the leaves in haste over pine fires. The rejected tea ...
(€74.00* / Kilogram)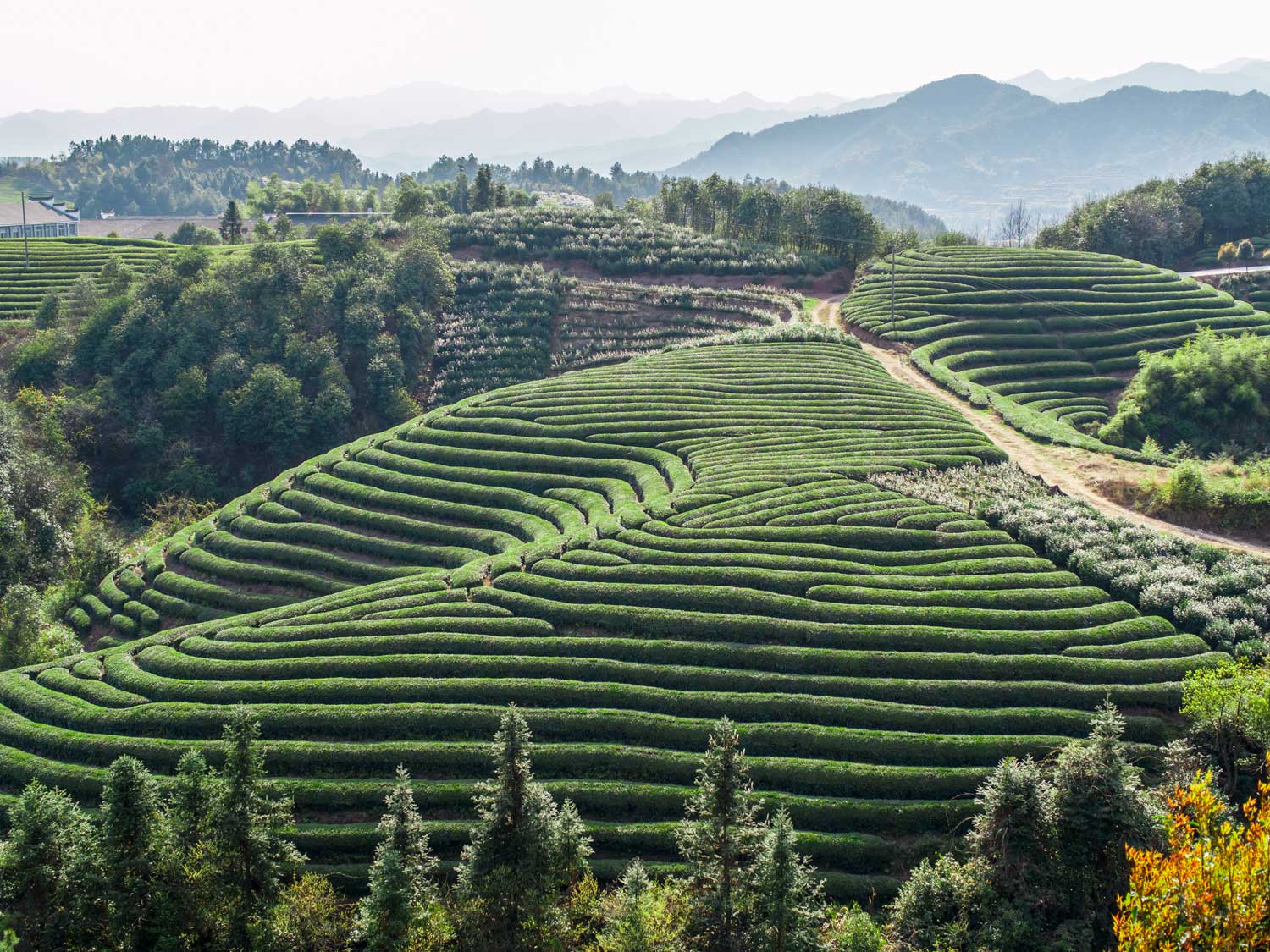 Unsere Schwarztees aus China
Entdecken Sie unsere chinesischen Schwarzteesorten, zum Beispiel Keemun Tee, Lapsang Souchong Tee oder Yunnan Tee. Zu den außergewöhnlichsten chinesischen Schwarztees zählt sicherlich der Pu Erh Tee, dessen stark erdiger, intensiver Geschmack durchaus die Geister scheidet.