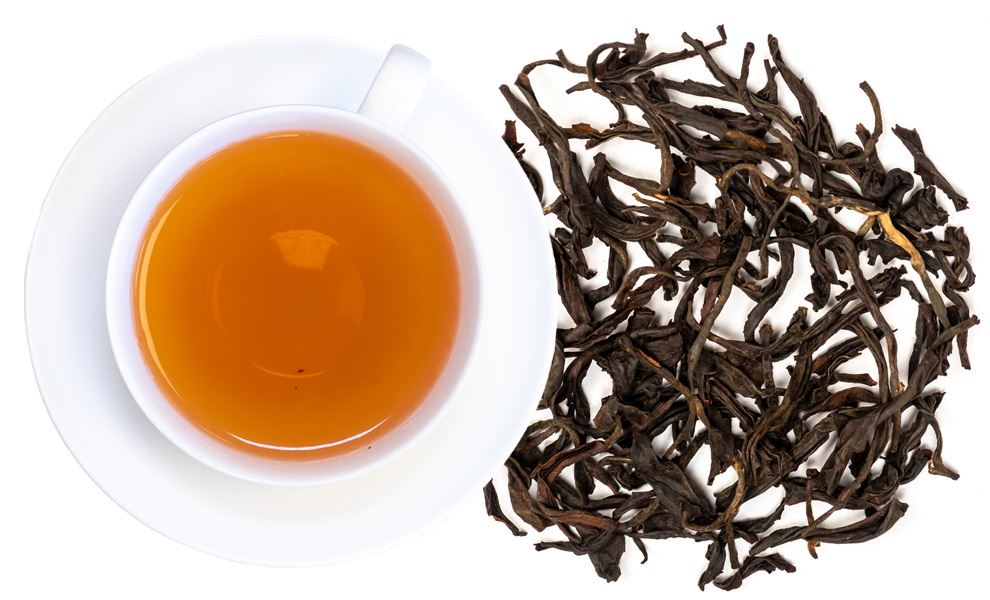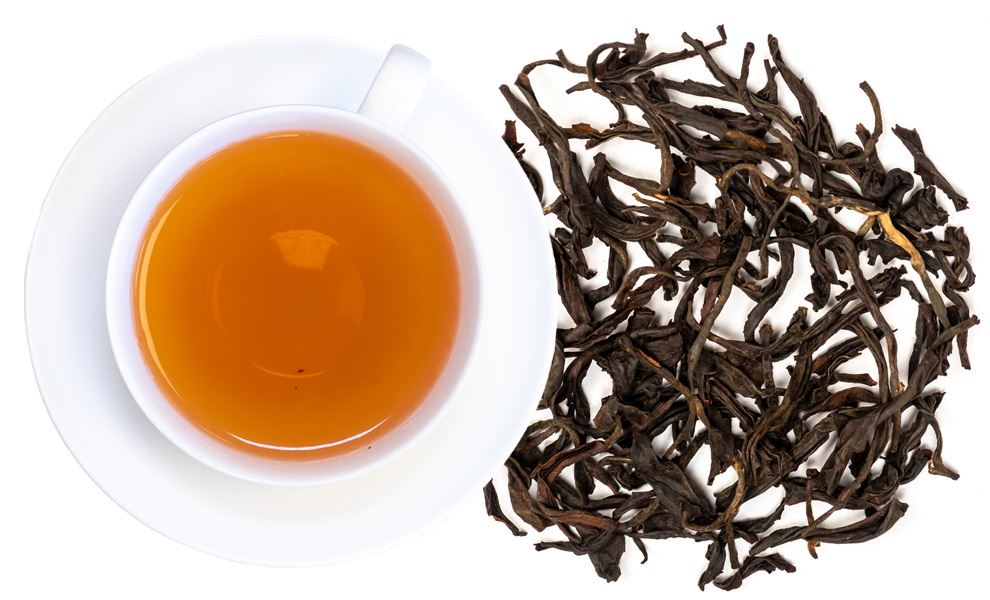 No. 802
Rwanda Karongi FTGFOP1 Kwitanga
Forget selection
{{ Math.round(store.extensions.neti_store_pickup_distance.distance * 100) / 100 }} {{ store.extensions.neti_store_pickup_distance.unit }}
{{ store.label }}
{{ store.street }} {{ store.streetNumber }}
{{ store.zipCode }} {{ store.city }}
Available Always available Stock: {{ getAvailableStock(store) }}
{{ weekDay.translated.name }}:

{{ formatTime(businessHour.businessHour.start) }} - {{ formatTime(businessHour.businessHour.end) }}
Opening times:
With this product you collect


8 PAYBACK points
Properties
Attributes:

Contains caffeine

, Suitable for thermos flask

Cultivation method:

Conventional cultivation

Flavour:

strong powerful

Growing region:

Africa

Taste:

tangy

Tea type:

Black Tea

Quality (TGR)

TGR

90 | 100
Preparation
12 g tea leaves (6 level Tealamass) per 1 liter filtered, boiling water. Allow to brew 3 min.
12g / l
100°C
3Min.
Beguiling black tea from the land of a thousand hills
Rwanda is still rather unknown as a tea-growing region. But the hilly country in East Africa with its altitudes of over 2,000 metres offers ideal conditions for tea cultivation. The best proof is our "Rwanda Karongi Kwitanga", an intense black tea where you can taste the dedication and craftsmanship of the Rwandan tea farmers in every cup.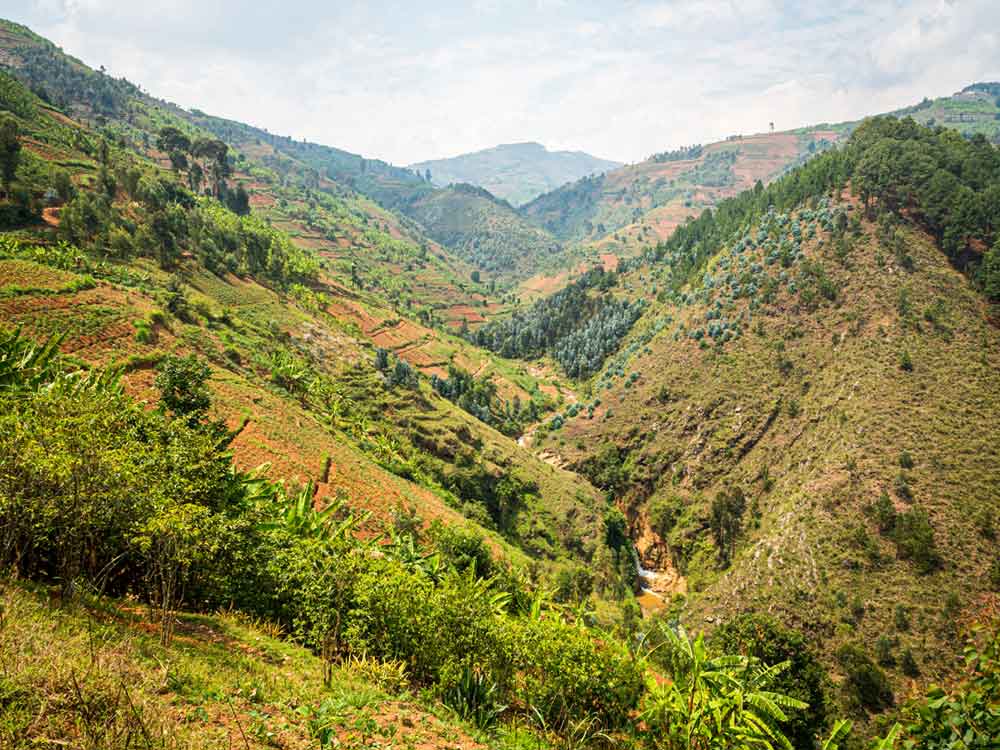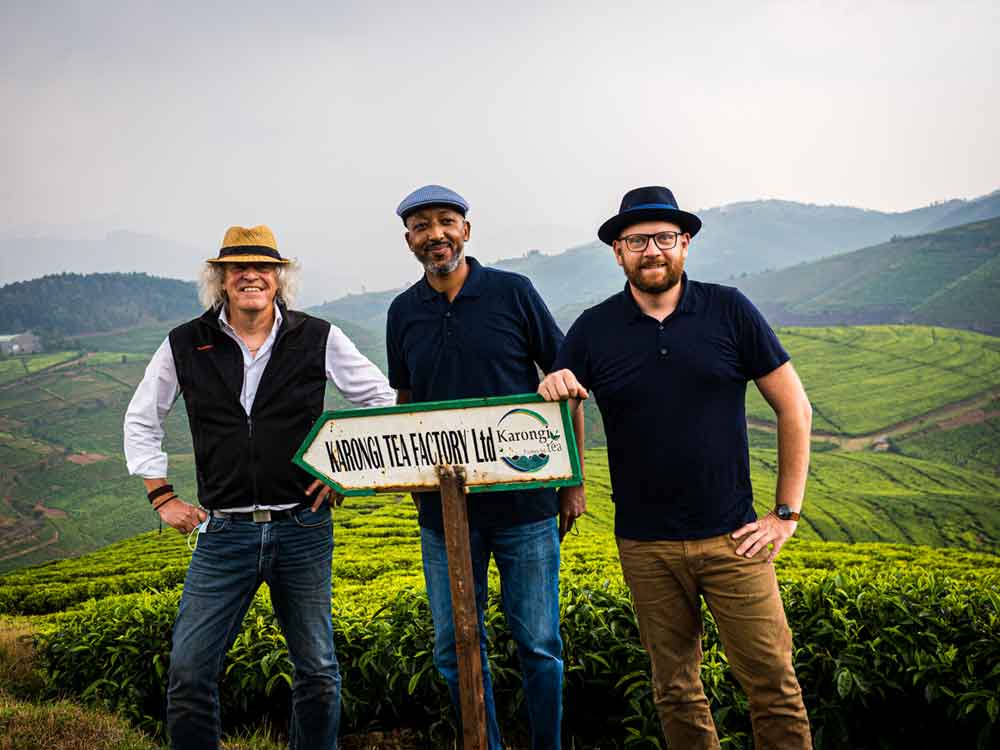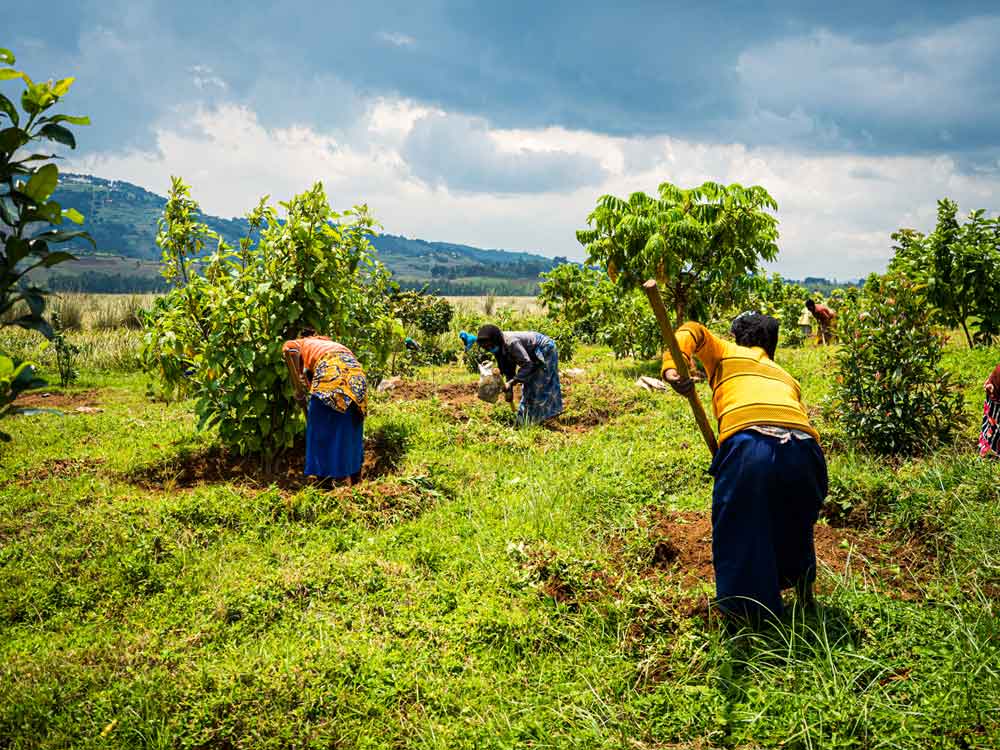 Daniel Mack, Tea Taster at TeaGschwendner, recalls his first visit to Rwanda in autumn 2021 with a slight smile: "The colleagues at Karongi Tea Estate were initially sceptical when we suggested readjusting the machines to produce a light, flowery tea. But with a bit of convincing, we managed to get a great result in the end."
Rwanda, like most African countries, prefers to produce very strong, intense black tea. Through the cooperation with TeaGschwendner, a whole new market is now emerging for Rwandan tea farmers. "We were very impressed by the commitment of our Rwandan colleagues to produce a really good product. We see great potential here and are pleased about the successful cooperation," says Daniel Mack. We were therefore happy to pay a correspondingly high price for the new premium tea Rwanda Karongi Kwitanga - the highest price ever paid in Rwanda for an orthodox tea.
Reducing our carbon footprint with NABU reforestation project in Rwanda
The local environment also benefits from the cooperation: to compensate our CO2 footprint, we support a reforestation project of the nature conservation organisation NABU International in Rwanda. Together with the Rwanda Wildlife Conservation Association and the Schlegel Foundation, a total of 20,000 native trees were planted in the Rugezi swamp area.
Reviews
Distribution
We use Trusted Shops as an independent service provider for obtaining reviews. Trusted Shops has taken measures to ensure that these are genuine reviews.
More information
---
Sehr lecker auch mit Milch und Zucker
sehr malzig im Geschmack, sehr große Blätter, 100 gr. gehen nicht in eine 150 gr. Dose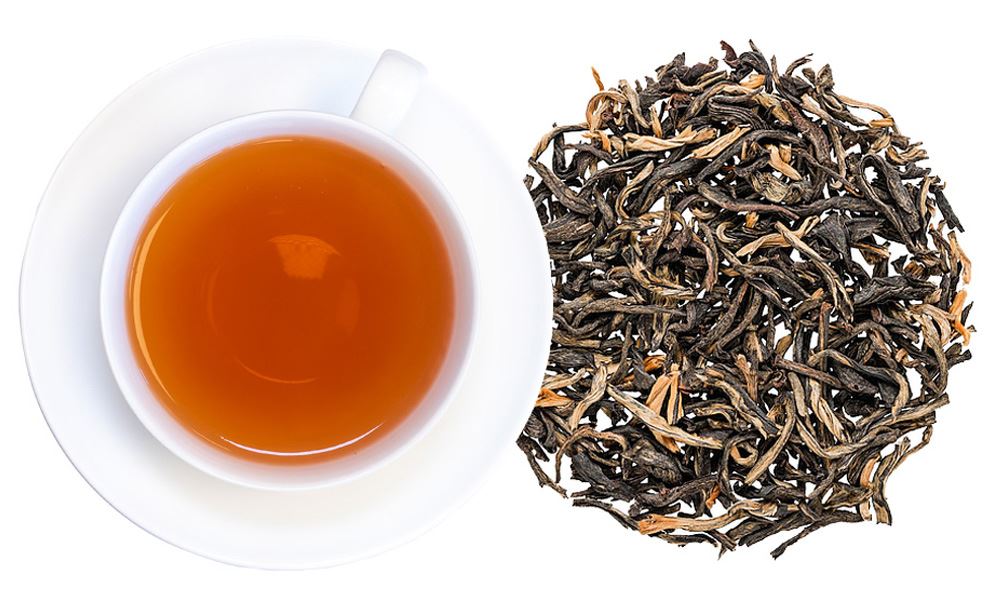 China Golden Yunnan Organic
Yunnan Province, the birthplace of tea, is famous for its golden-tipped Black teas. These prizes are...
(€62.90* / Kilogram)