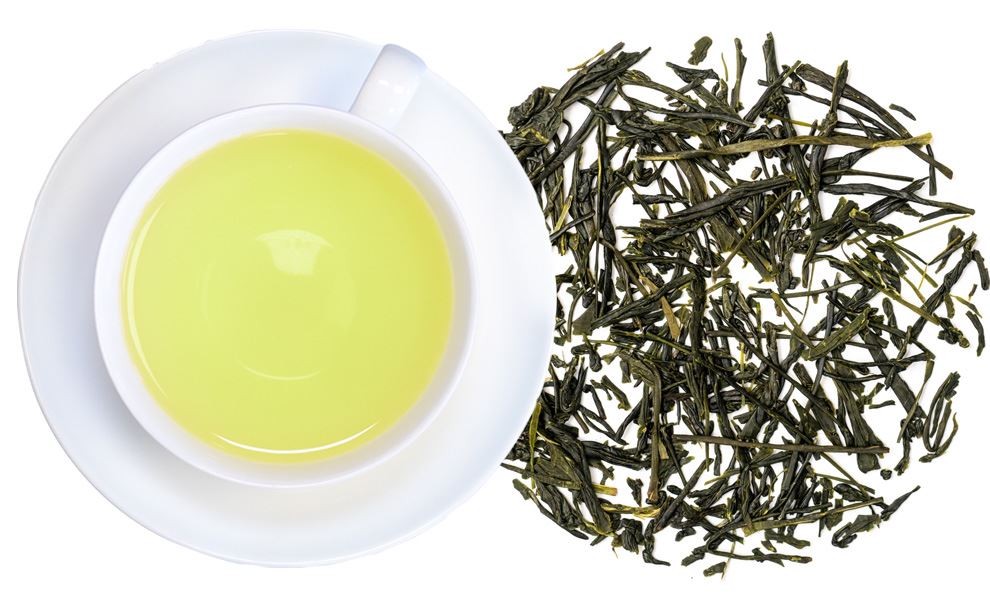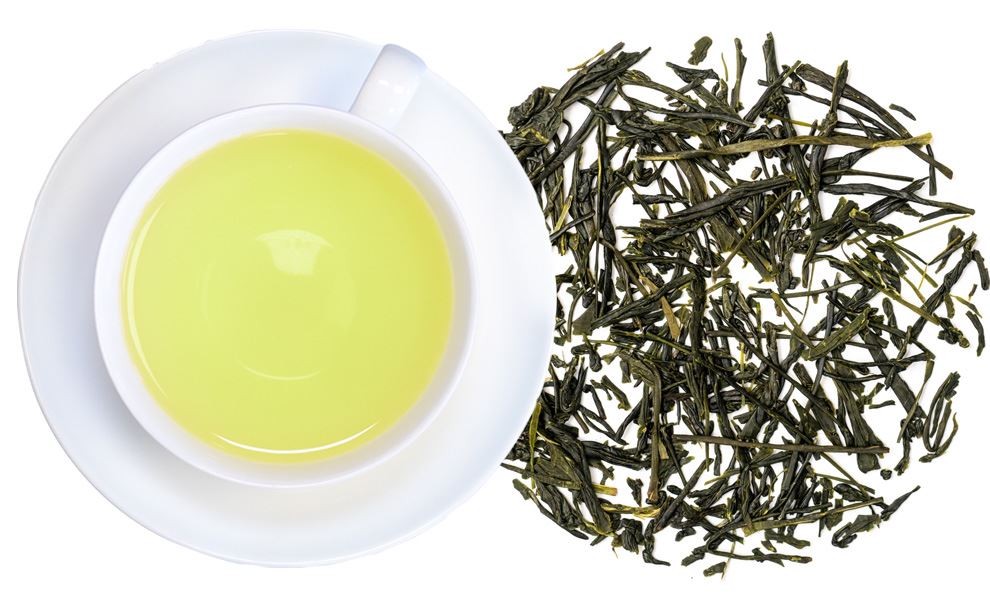 No. 2324
Japan Shincha Honyama Saitô organic
Honyama known as one of the oldest Japanese tea growing areas is located in the mountains of Shizuoka. Shorter hours of sunshine, clear water from the adjacent rivers and frequent wafts of fog have offered the best conditions for expressive green teas for centuries. In a limited quantity and exclusively for us, Mr. Saitô processed his self-bred cultivar to Shincha impressing with its very own characteristics.
With this product you collect


19 PAYBACK points
Properties
Attributes:

Contains caffeine

, To drink cold

Cultivation method:

Organic

Growing region:

Japan

Seals:

Organic cultivation

Tea type:

Green Tea

Quality (TGR)

TGR

107 | 110
Ingredients
Organic Green Tea.
Organic certification
Organic cultivation DE-ÖKO-013
Certified by QC&I GmbH
The organic seal is the European label for organic products and labels our teas from controlled ecological production according to the regulations of the EG-eco-regulation on the organic farming.
Preparation
12 g tea leaves (2 level tablespoons) to 1 liter filtered water, boiled and cooled to 80°C / 176°F (let water cool for about 10 min. after boiling). Allow to brew 2 min.
12g / l
80°C
2Min.
Outstanding Shincha from the mountains of Shizuoka
The Honyama growing area is located in Shizuoka near the Abe and Warashina rivers. As the tea is grown in the mountains, clouds of mist often form thanks to the nearby rivers and rise up to the tea fields. This frequent weather phenomenon causes the tea bushes to be naturally "shaded", forming a milder and sweeter flavour, similar to Kabusecha.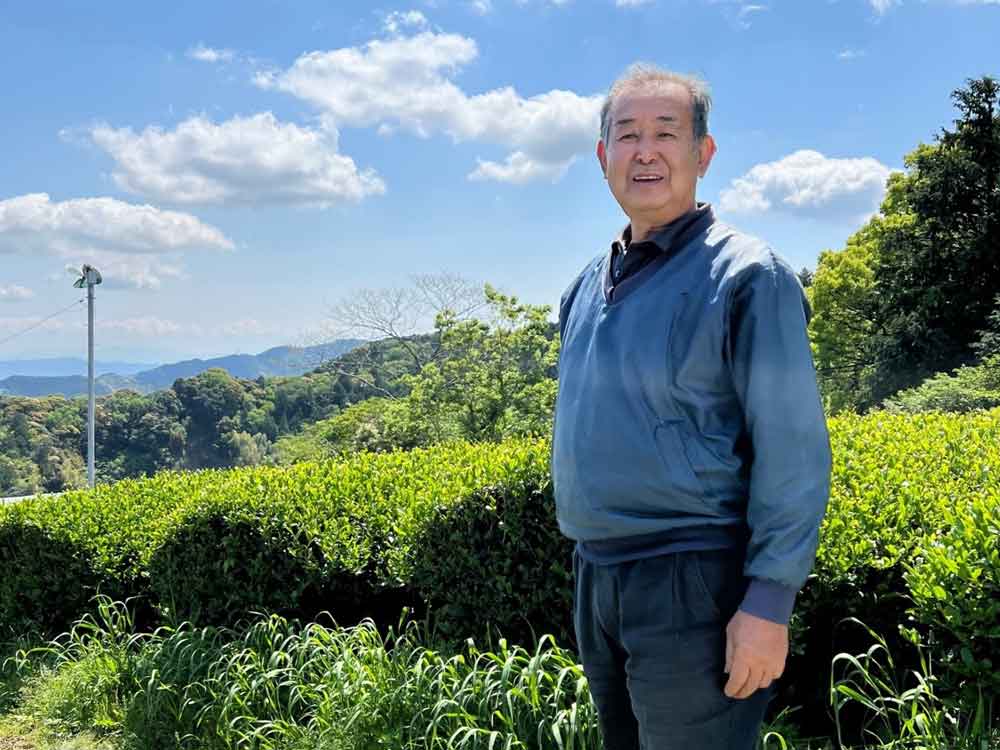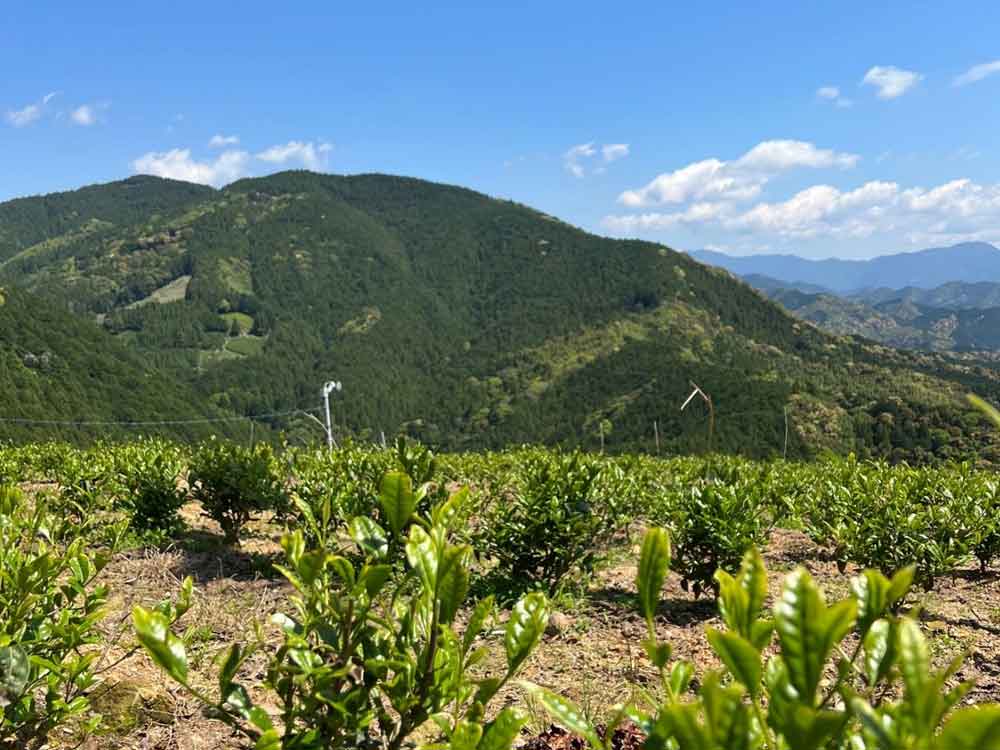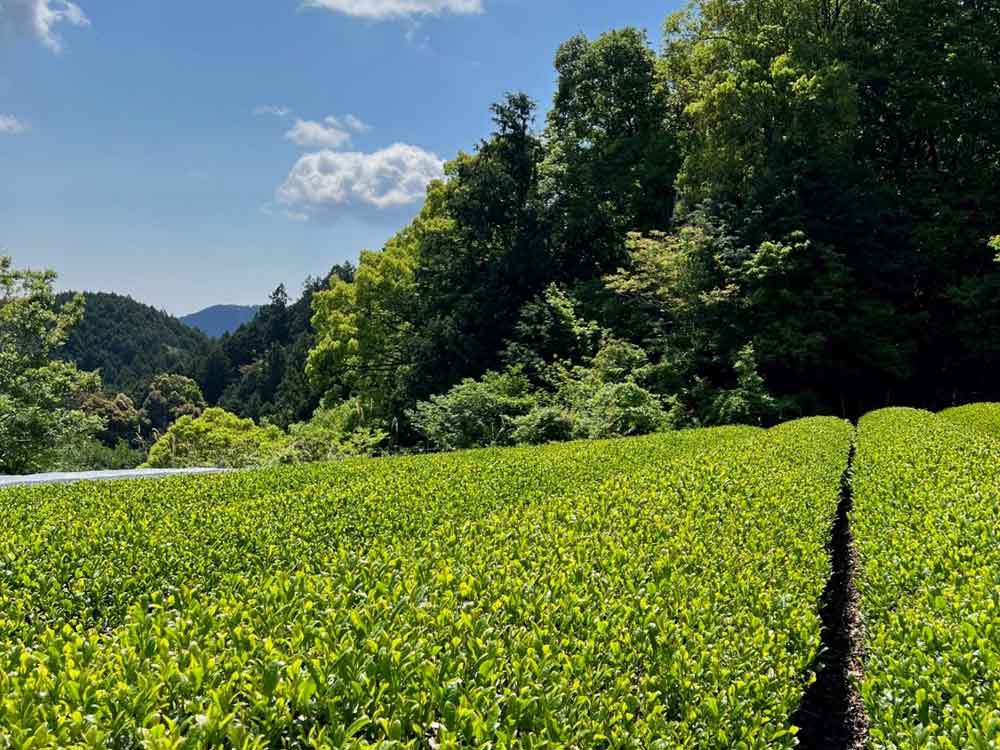 Mr. Katsumi Saitô has been a passionate tea producer for over 40 years and has crossed his own tea bushes, which he then propagated via cuttings. This Shincha comes from one of his own crossings and is also his flagship. The garden is fertilised exclusively with plants and is located at an altitude of 300-400 metres. The special location in the middle of the mountains leads to a shortened sunshine period, which averages only 5.5 hours. These geographical conditions of the terroir give the tea a unique flavour profile. The bushes are about 15 years old.
Which tea cultivars were used for the tea?
N-15, own crossbreed from Camellia sinensis.
What makes this tea so special?
The fresh leaves are gently steamed for 15 seconds and then rolled in several steps into an exceptionally beautiful needle shape. Typical for this tea is the clear and refreshing taste.
Tea Taster preparation tip: Mr. Saitô recommends 5 g to 50-60 ml soft water (75-80°C), 20 seconds brewing time. The tea should be brewed in a ceramic pot with a ceramic strainer. Up to six infusions with short brewing times are possible in this way.
Reviews