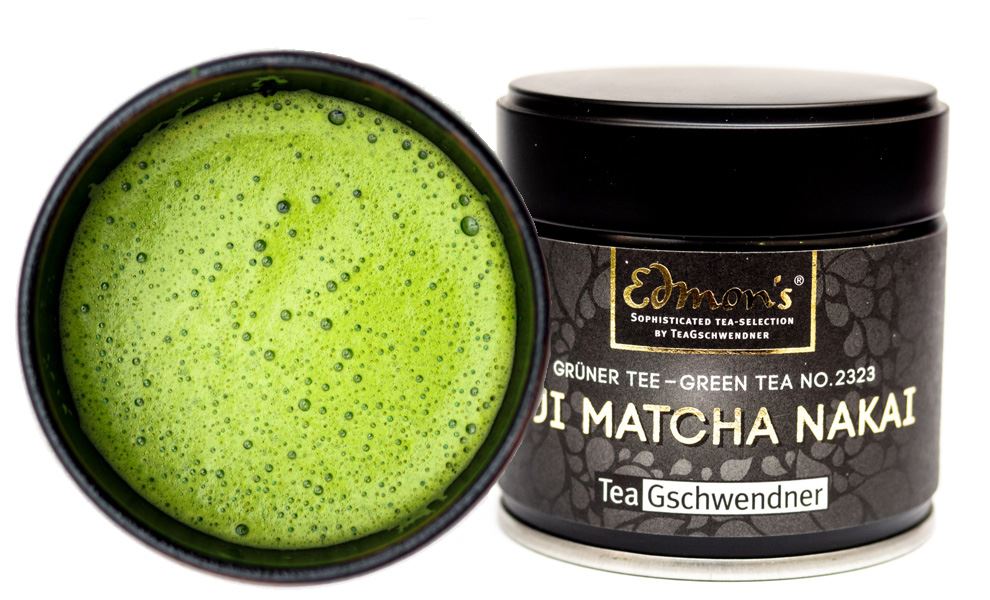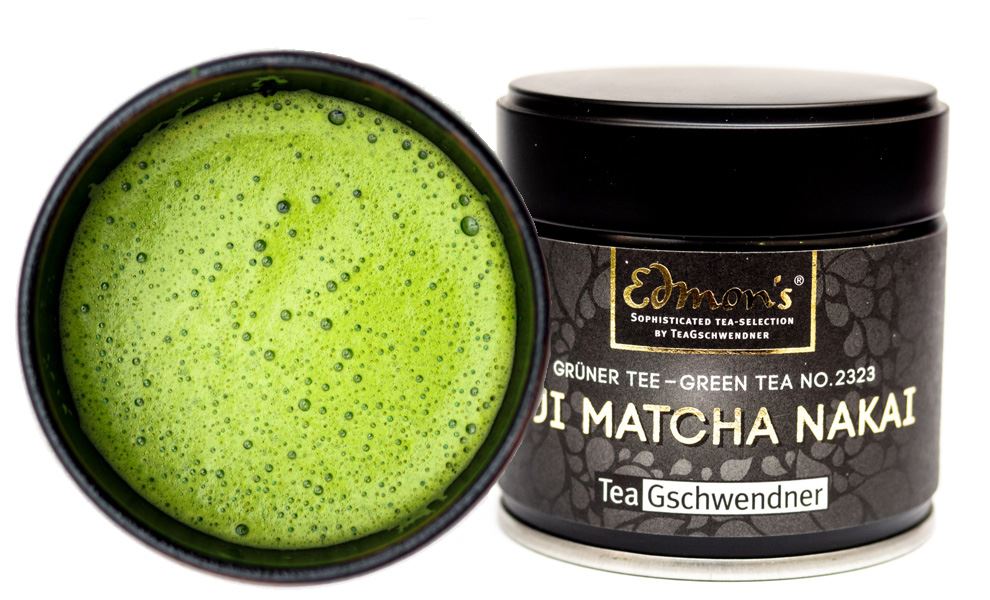 No. 2323
Uji Matcha Nakai organic
With a passionate dedication, the Nakai family - in its seventh generation - produces the finest tea specialties in the heart of Uji. For this Matcha, the high-quality Okumidori cultivar was intensively shaded. Natural sweetness, delicate roasted notes and lots of umami!
Growing region: Wazuka, Kyôto
Harvest date: 11.05.2022
Shade: 25 days
Cultivar: Oku Midori
With this product you collect


75 PAYBACK points
Properties
Attributes:

Contains caffeine

Growing region:

Japan

Seals:

Organic cultivation

Tea type:

Green Tea

Type:

Matcha

Quality (TGR)

TGR

109 | 110
Ingredients
Organic Green Tea
Preparation
1 - 1.5 g Matcha powder (2 heaped bamboo spoons of "Chashakus" to 80 ml filtered or soft water, boiled and cooled to 70°C/158°F; whisk using a bamboo whisk (chasen) for 10 - 15 seconds until foamy.
1g / l
70°C
0 - 0Min.
Absolute Matcha rarity in top quality
The Uji Matcha Nakai comes from the famous Wazuka growing region in Kyôto. The noble Matcha was shaded for 25 days using the Tana technique. The start of the full shading was on April 16th, this Japanese green tea delicacy was harvested on May 11th of this year and is now available in small quantities exclusively at our stores and online shop!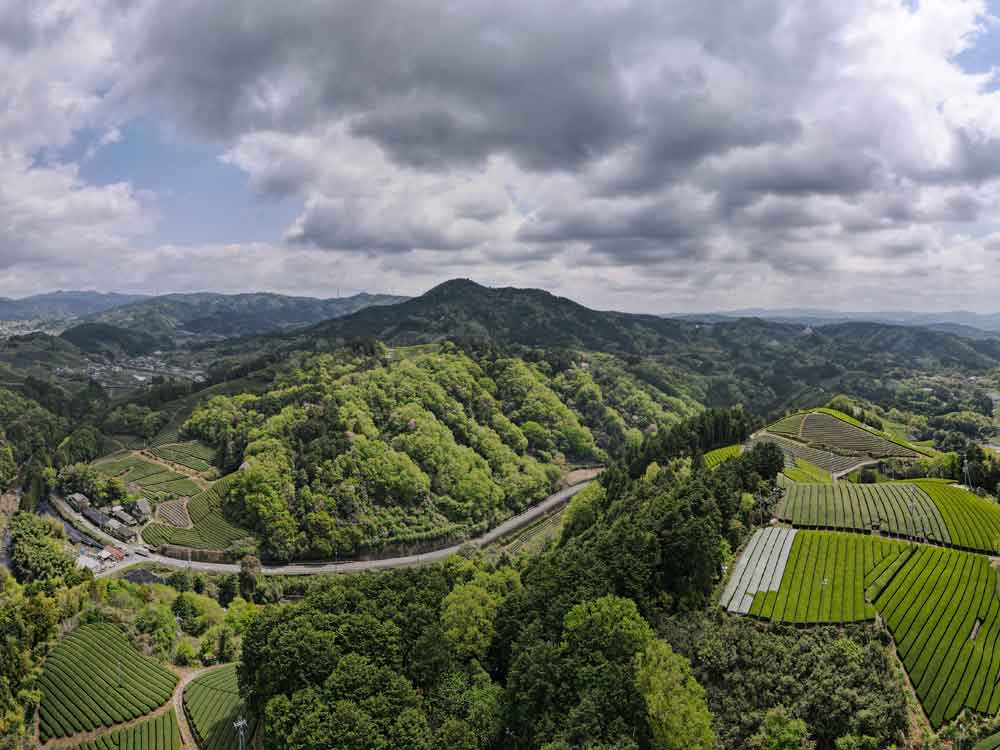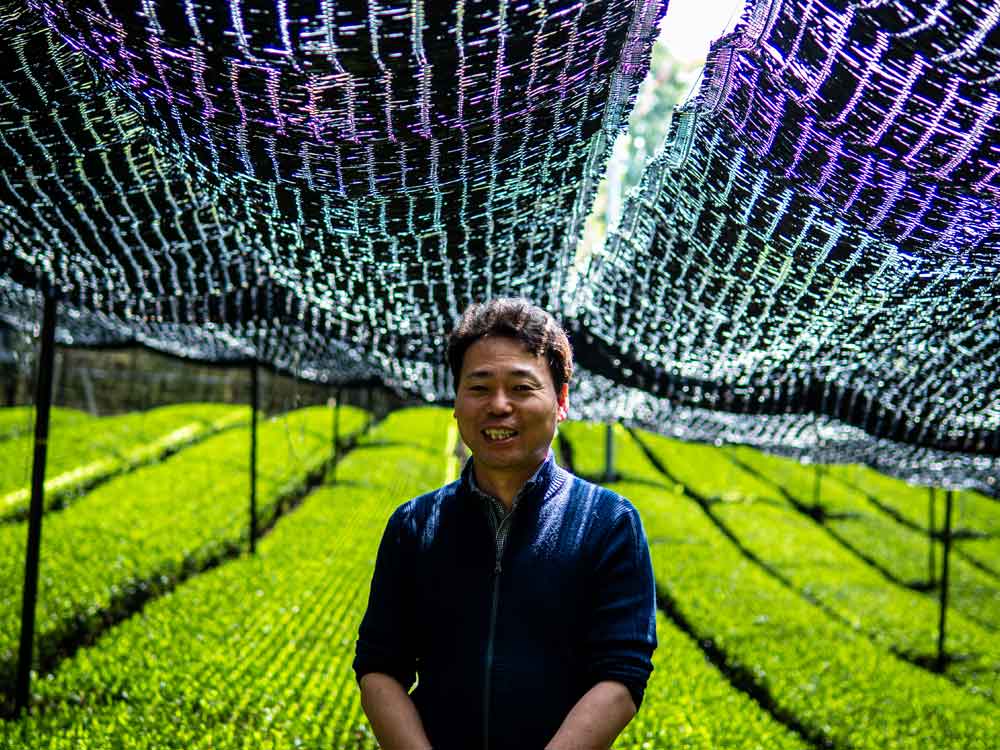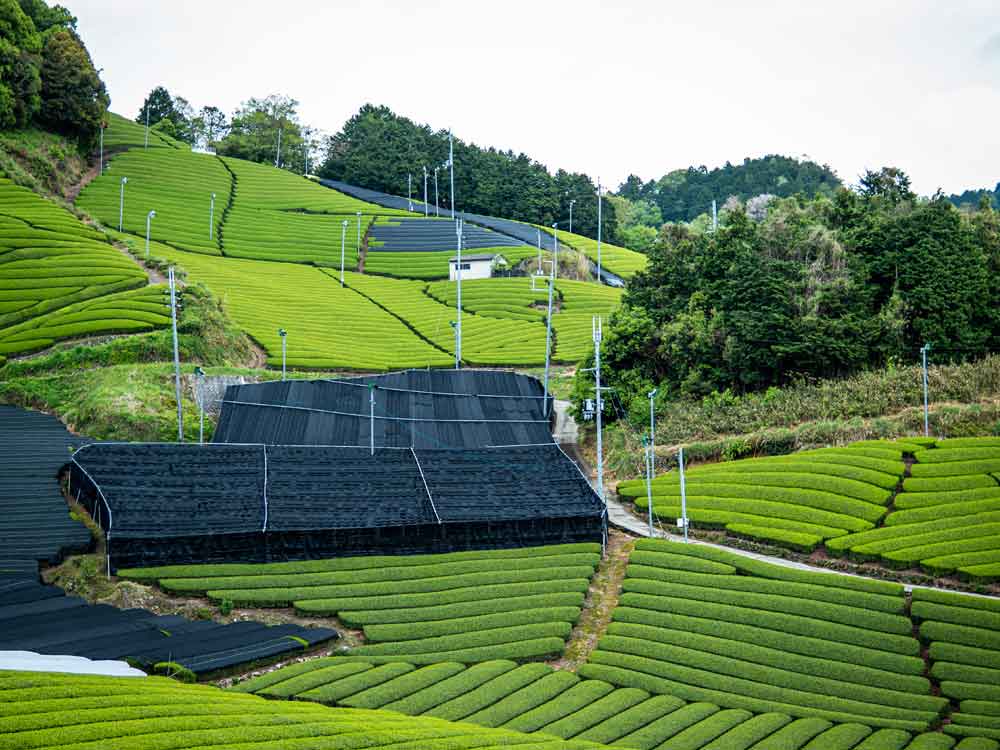 Wazuka has a long history as a growing region for top quality teas, commonly known as "Uji tea". Uji has become synonymous with tea from Kyôto. At the same time, Uji is also a protected term of origin that may only be used by producers based in Kyôto who also adhere to the production methods handed down from Uji. Uji tea is known for its balanced astringency and long-lasting, sweet umami flavour.
More information about the tea garden
Wazuka consists of a mountainous area with many hills. For organic cultivation, preference is given to areas that are away from the conventional areas. Some are in the middle of forests, others at special altitudes. Mr. Nakai represents the seventh generation to run the tea gardens and has converted all of them to organic. This makes him one of the largest organic tea producers in Kyôto and he is known beyond the borders of Kyôto because of his excellent qualities.
Which tea cultivars were used for the tea?
Oku Midori
What makes this tea so special?
This exceptional matcha is made from a special cultivar that is ideally suited for the production of shaded teas. Oku Midori has a slightly nutty aroma and a very intense flavour. Before harvesting, the bushes are shaded with nets. A scaffold is built over all the bushes, on which the nets are then stretched (Tana technique). After three to four weeks, the leaves are harvested.
Because of the intensive shading, Mr. Nakai does not do a second harvest and lets the bushes rest until the next year so that they can recover. Due to the high effort, only a few kilograms of this quality can be produced. We are therefore pleased to have been able to secure 2000 tins of this top quality, which has no equal in organic.

Tea-Taster preparation recommendation for this tea: This Matcha cannot be overdosed 😉

Reviews
Distribution
We use Trusted Shops as an independent service provider for obtaining reviews. Trusted Shops has taken measures to ensure that these are genuine reviews.
More information