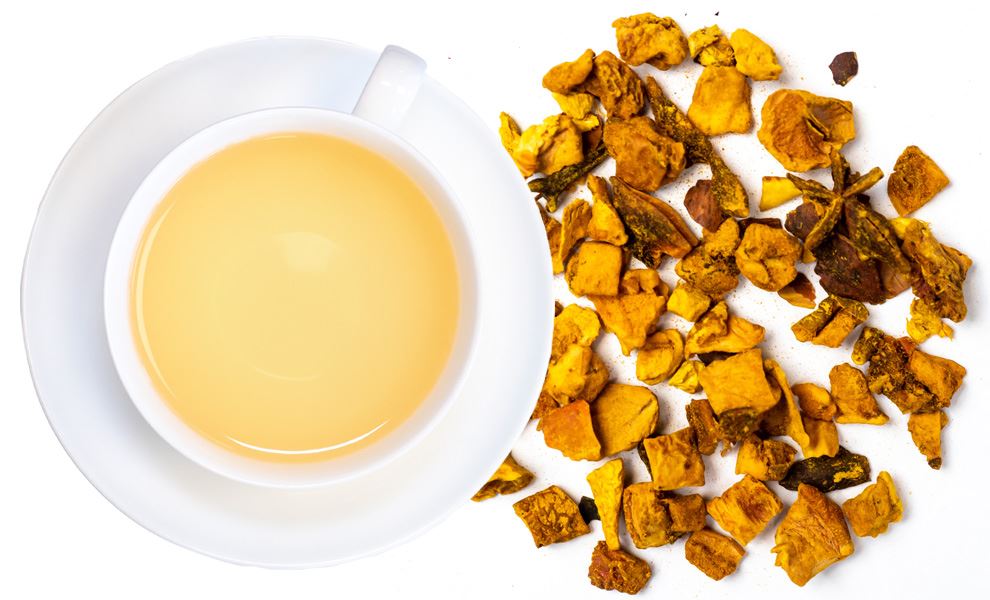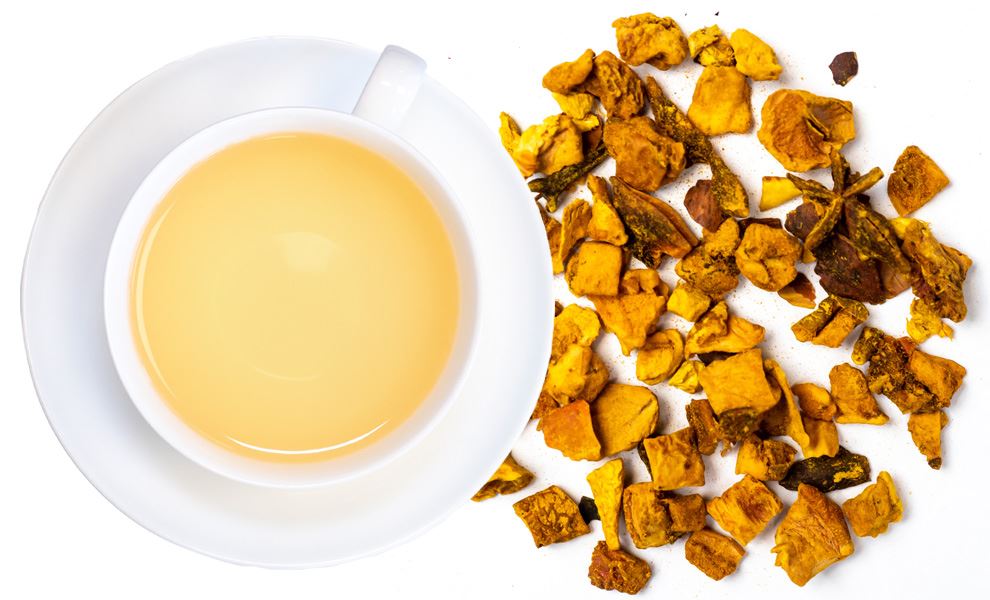 A mild-and-fruity tea blend excitingly aromatic with an authentic turmeric note. To be enjoyed by the whole lion family. Curcuma Matataaa!
With this product you collect


5 PAYBACK points
Properties
Attributes:

To drink cold

Cultivation method:

Conventional cultivation

Flavour:

mild

Taste:

spices

Tea type:

Fruit Tea

Quality (TGR)

TGR

94 | 100
Ingredients
Apple pieces, ginger pieces, cocoa hulls, cinnamon, flavor, turmeric powder 2.9%, cloves, star anise.
Preparation
16 g fruit & spice tea blend (6 level Tealamass) to 1 liter filtered, boiling water. Allow to brew 5 min.
16g / l
100°C
5Min.
Reviews
Distribution
We use Trusted Shops as an independent service provider for obtaining reviews. Trusted Shops has taken measures to ensure that these are genuine reviews.
More information
---
Sehr geehrte Damen und Herren erstmals habe ich in Ihrem Shop Tee bestellt, das Ergebnis ist ernüchternd und absolut unbefriedigend. Egal ob im Tee-Ei für eine Tasse oder im Teefilter für eine Kanne – selbst nach 30 Minuten Ziehen schmeckt der Tee wie er im Glas aussieht – nämlich nach Wasser. Wenn Sie´s nicht wissen, können Sie es nicht ändern – nur deshalb schreibe ich Ihnen. Meine Bestellung in Ihrem Hause war und bleibt aber ein einmaliger Akt. Viele Grüße und machen Sie es in Zukunft bitte besser. Brigitta Schumann
Überrascht von dem guten Geschmack. Klasse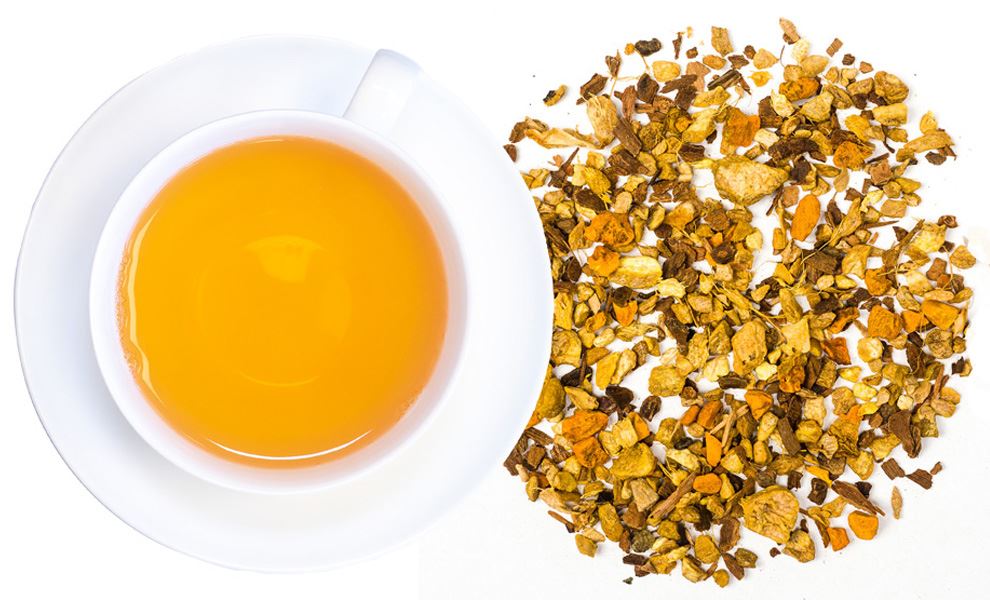 Ginger-Turmeric organic
Two of the world's most beloved spices unite in this harmonious blend! Exotically exciting with a de...
(€53.64* / Kilogram)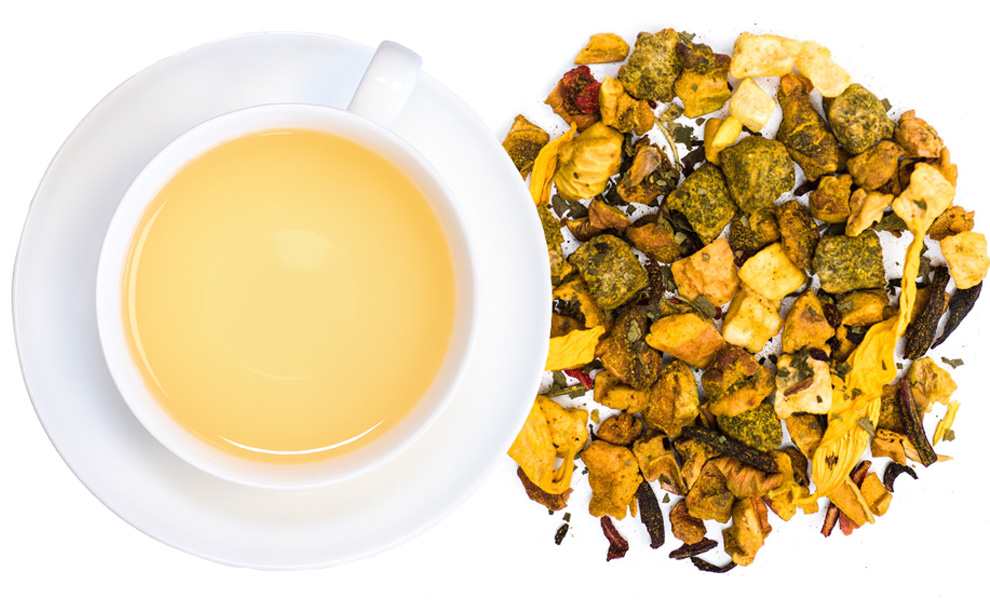 Peach Turmeric
Turmeric: for some it is an exotic spice used in the kitchen, for others, a little "miracle cure" fr...
(€39.10* / Kilogram)