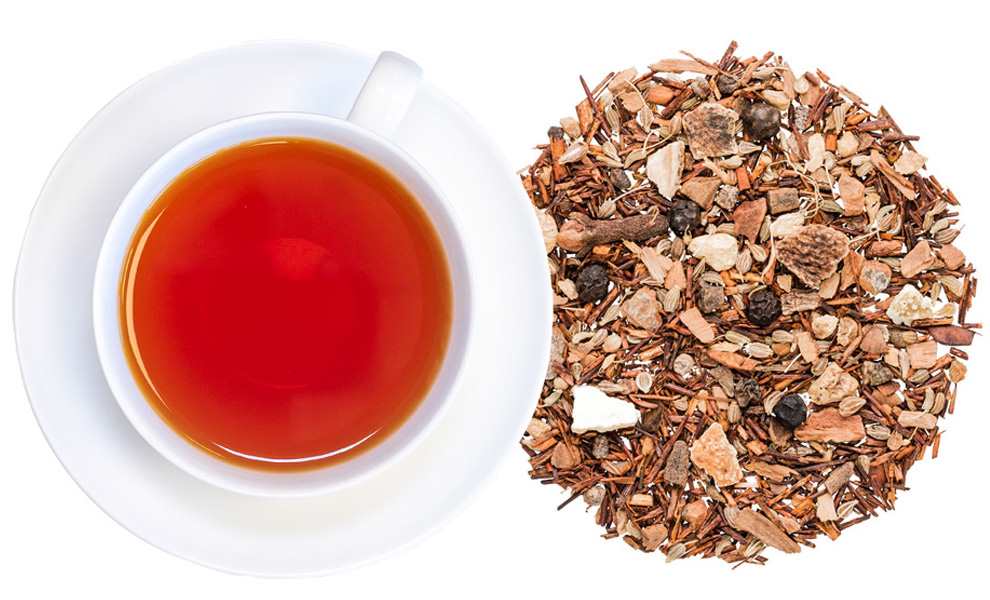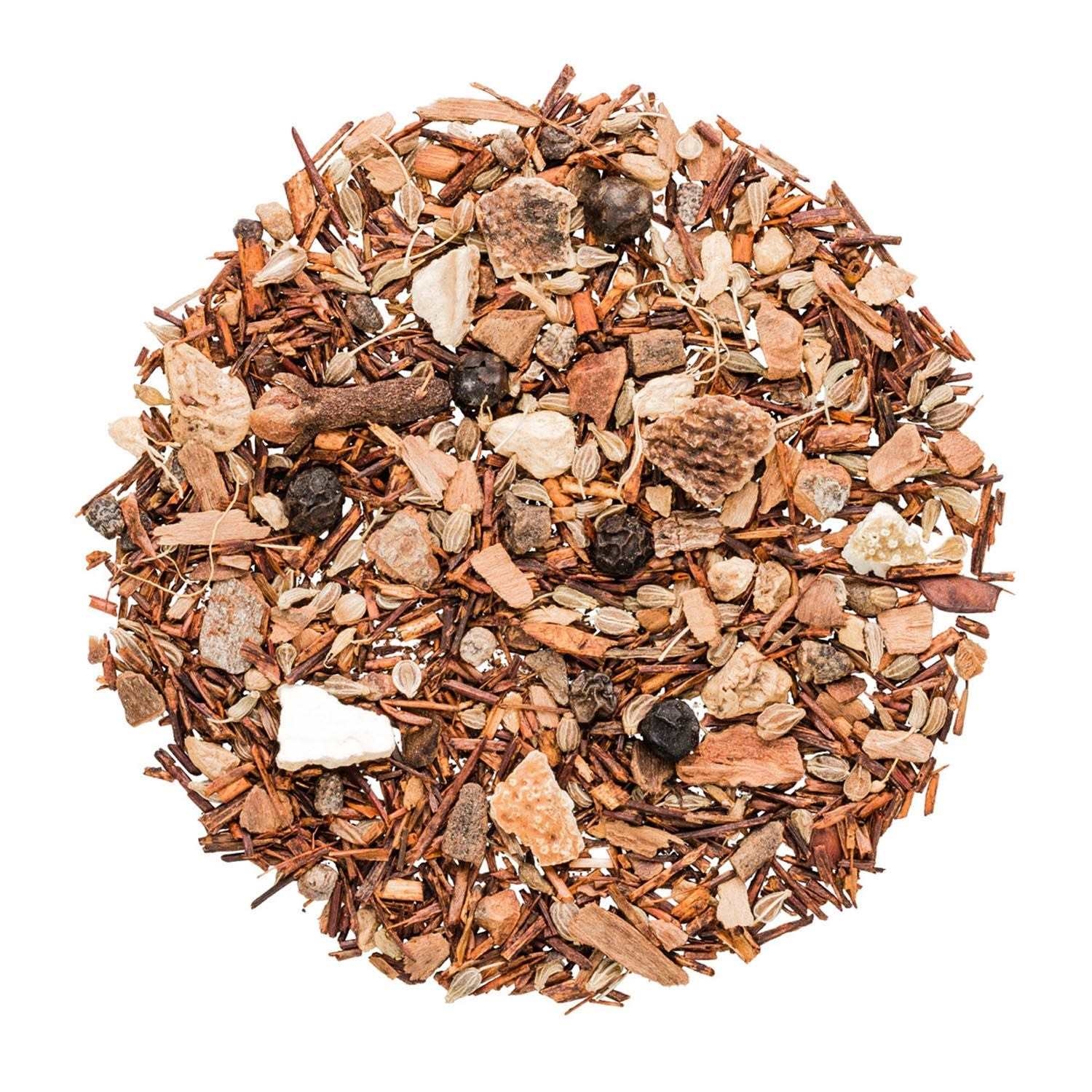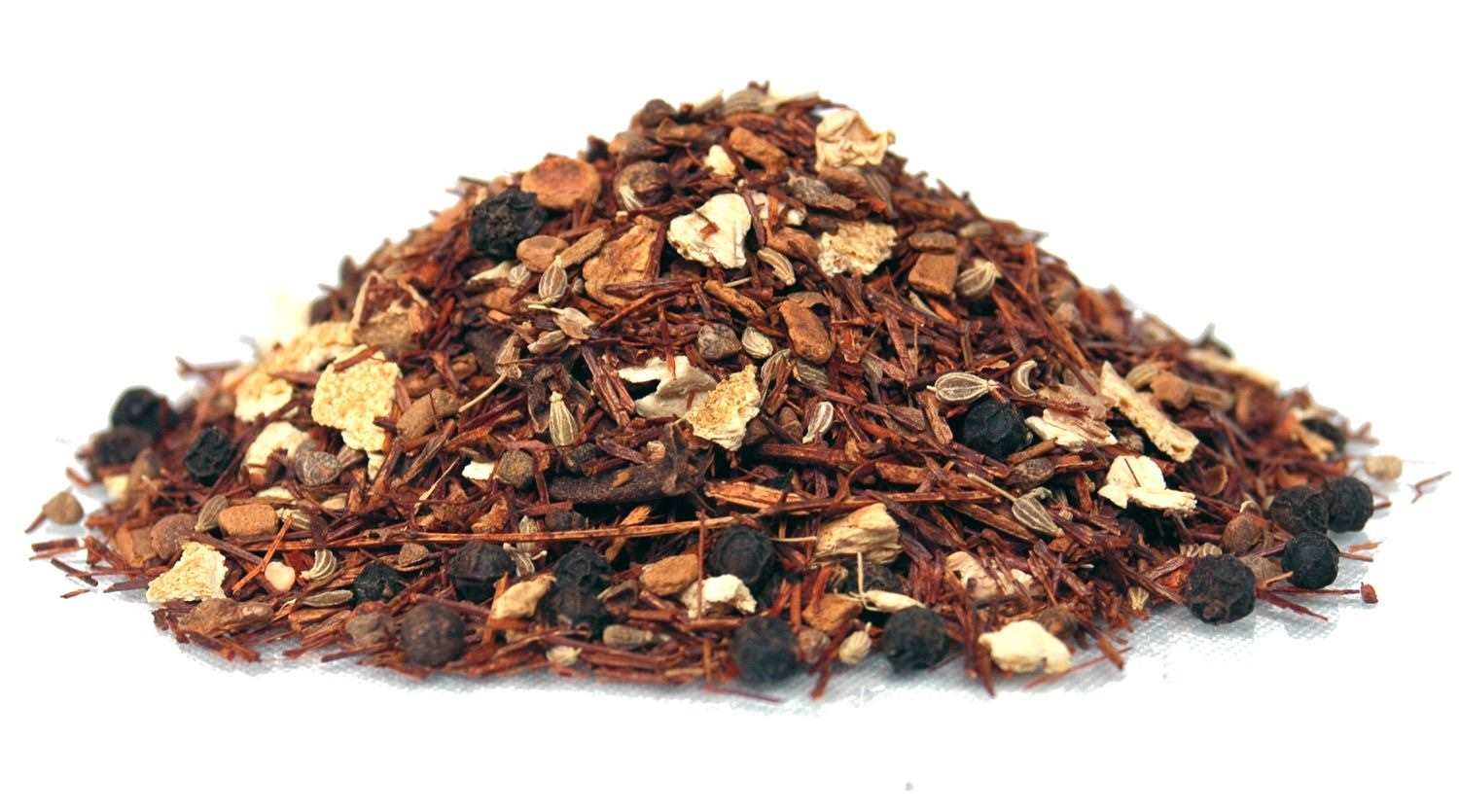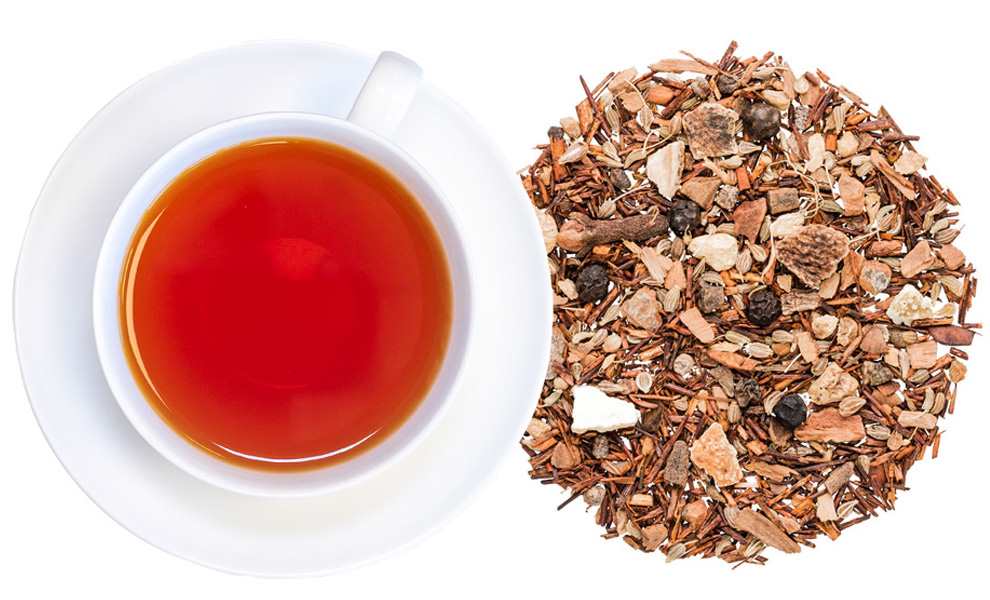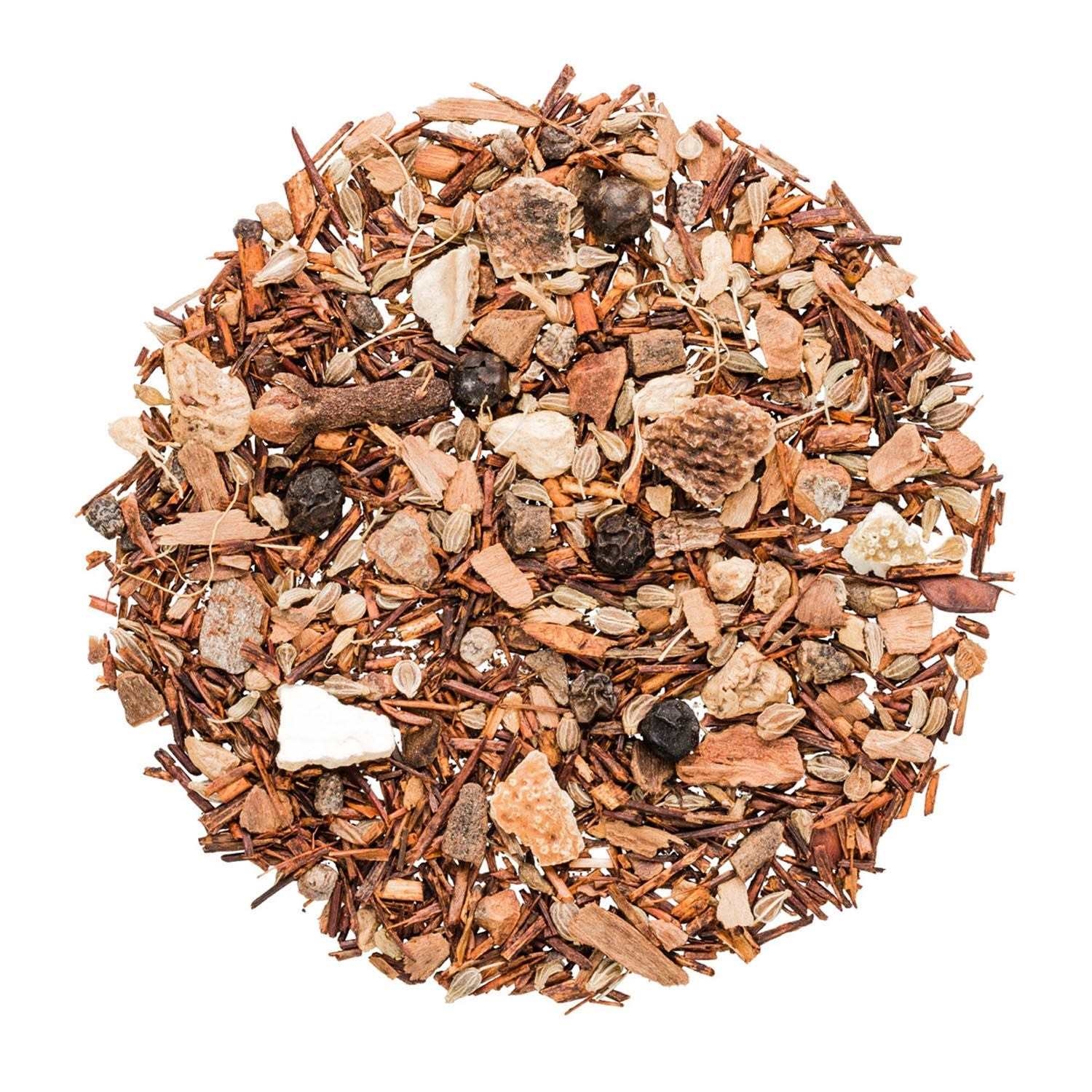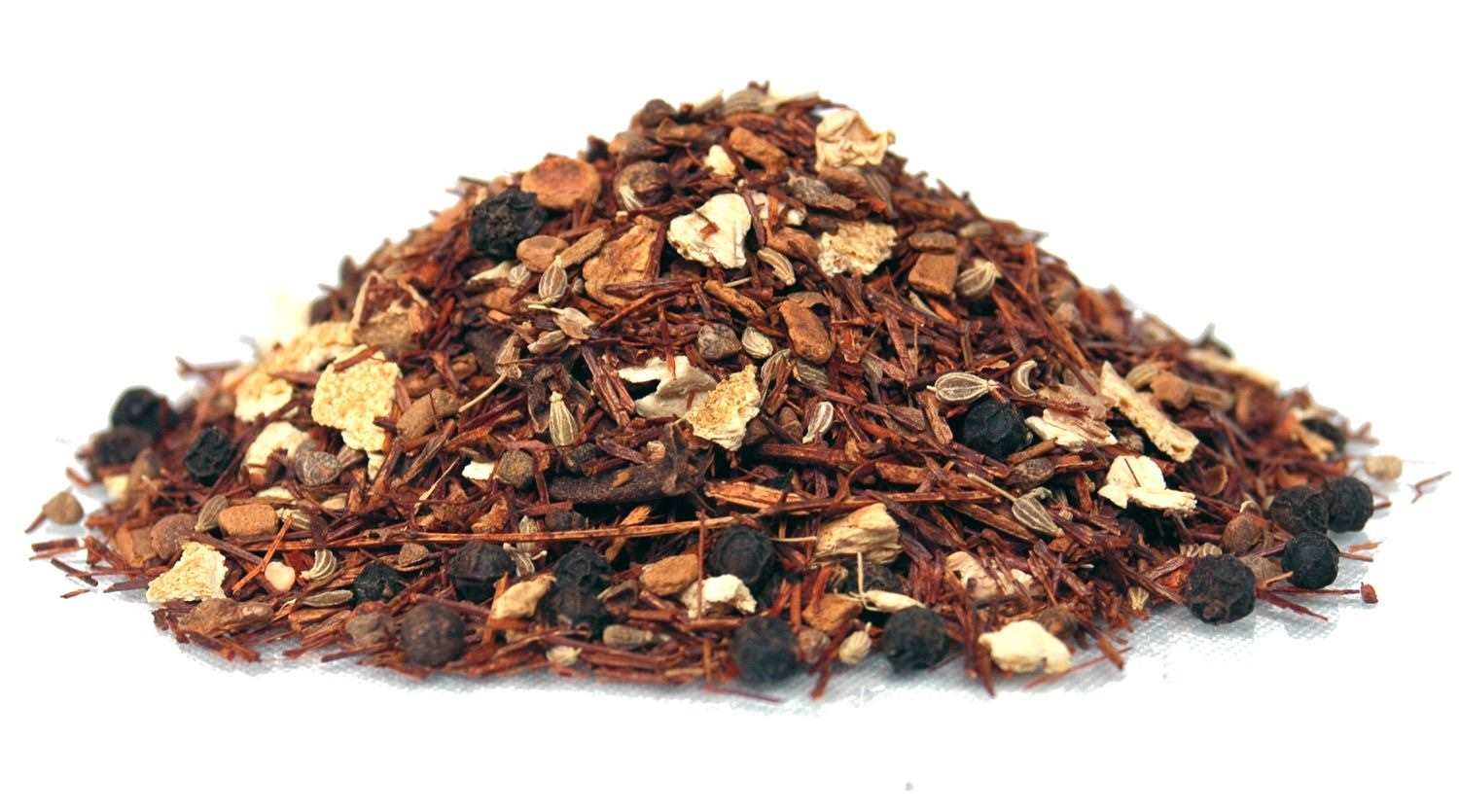 No. 1305
Rooibos African Chai
India's classical spice tea in a caffeine-free version based on Rooibush tea. Best served with warm milk and lightly sweetened.
With this product you collect


6 PAYBACK points
Properties
Cultivation method:

Conventional cultivation

Edition:

Aroma Edition

Flavour:

spicy / cinnamon

Growing region:

Africa

Taste:

spices

Tea type:

Rooibush Tea

Quality (TGR)

TGR

97 | 100
Ingredients
Rooibos 38.5%, cinnamon, anise, orange peel, cloves, ginger, cardamom seeds, black pepper.
Preparation
12 g Rooibos (6 level Tealamass) to 1 liter filtered, boiling water. Allow to brew 5 min.
12g / l
100°C
5Min.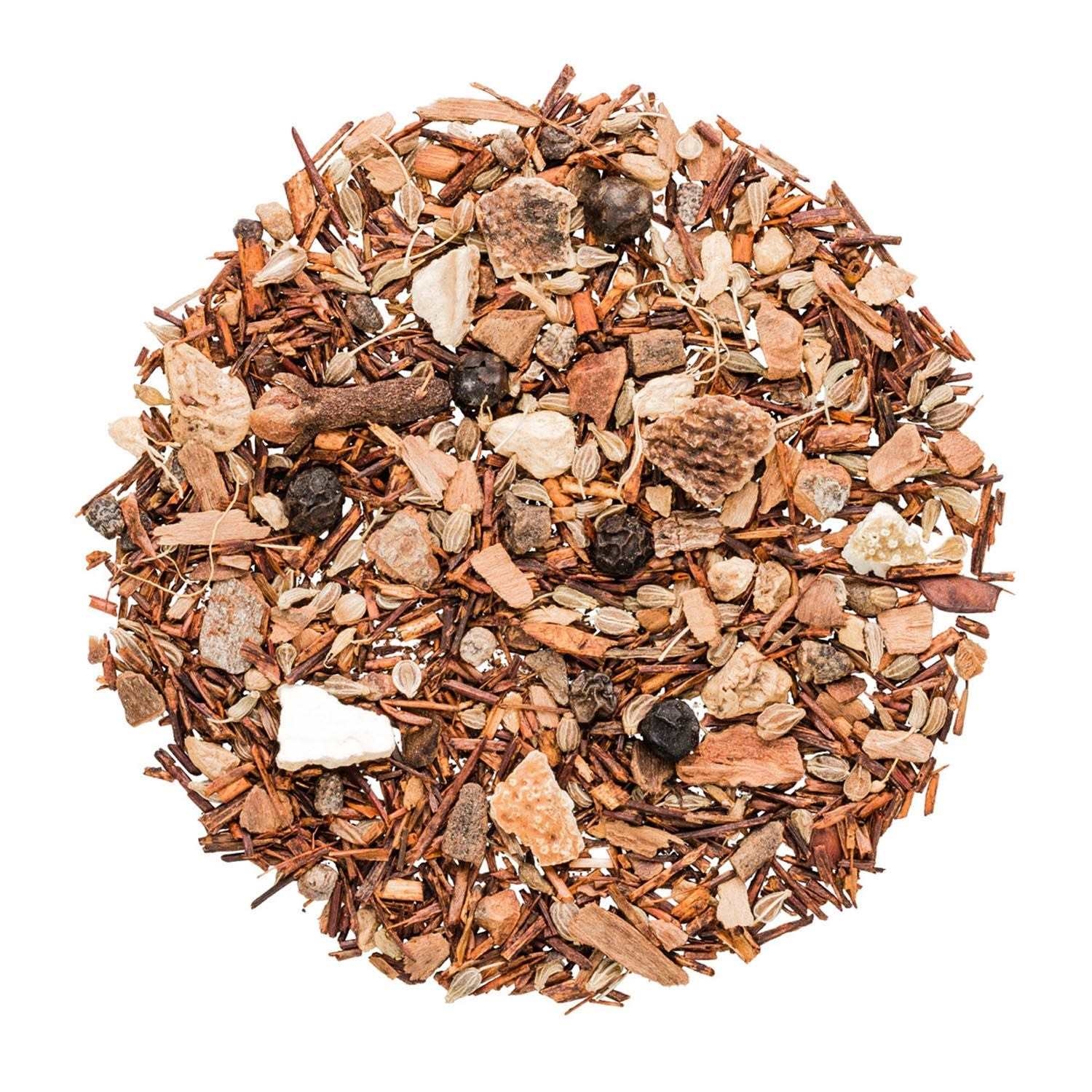 Reviews
Distribution
We use Trusted Shops as an independent service provider for obtaining reviews. Trusted Shops has taken measures to ensure that these are genuine reviews.
More information
---
Lecker, ich liebe es, abends eine Große Tasse mit Hafermilch und Abgabendicksaft zu trinken.
Dieser Tee passt einfach zu jeder Tageszeit, mit etwas Milch sehr lecker!
Sehr leckerer Tee. Wunderschöne Gewürznote, spicy und rund… Besonders lecker mit einem Schuss (Mandel)Milch.
Tolle koffein-, bzw teeinfreie Alternative zu Chai. Schmeckt köstlich, ist angenehm würzig, schmeckt mit Milch, aber auch ohne. Lässt eine gemütliche Herbst-/Winterstimmung aufkommen.
sehr gute Qualität der Ware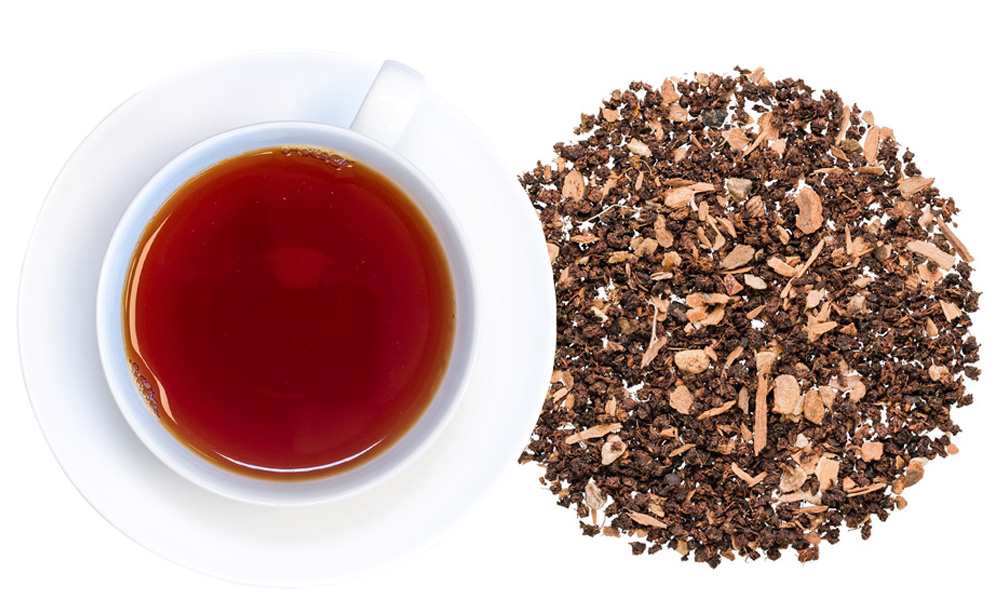 Indian Chai
An authentic South Indian delight. Strong, broken black tea is anchored by the warmth of cinnamon, c...
(€46.75* / Kilogram)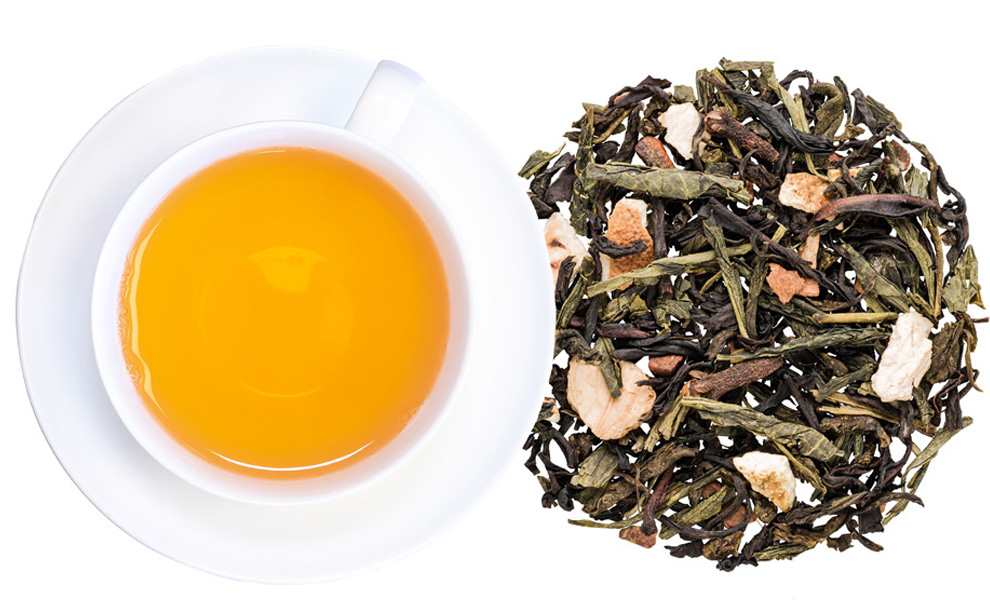 Kashmir Khali-Kahwa™
A lighter "chai" tea in the style of Western India. Cinnamon, cardamom, clove and vanilla are blende...
(€53.55* / Kilogram)