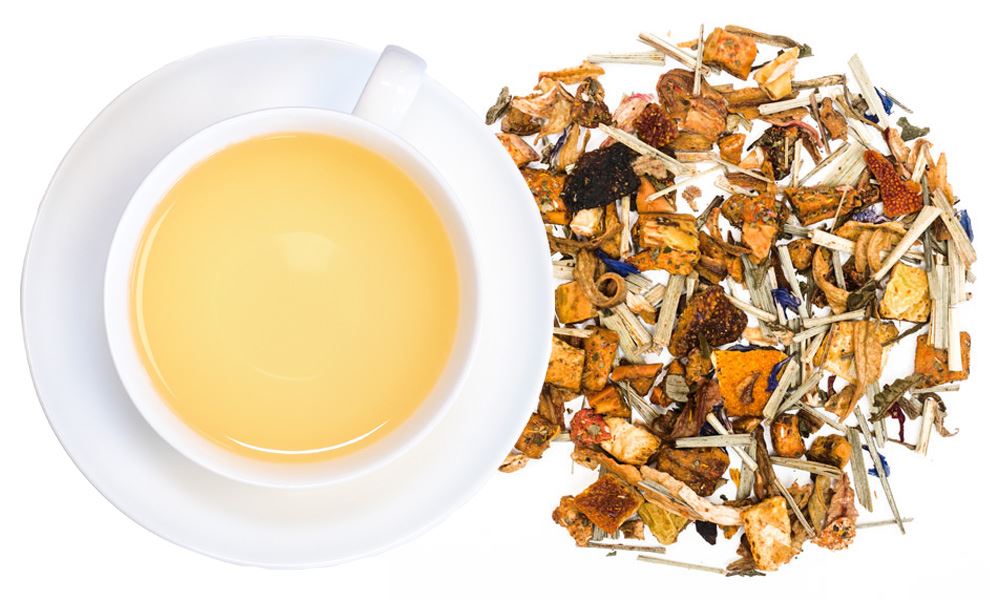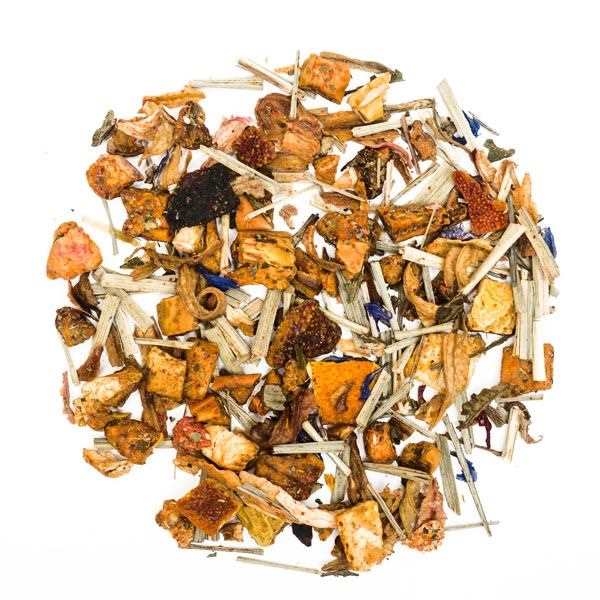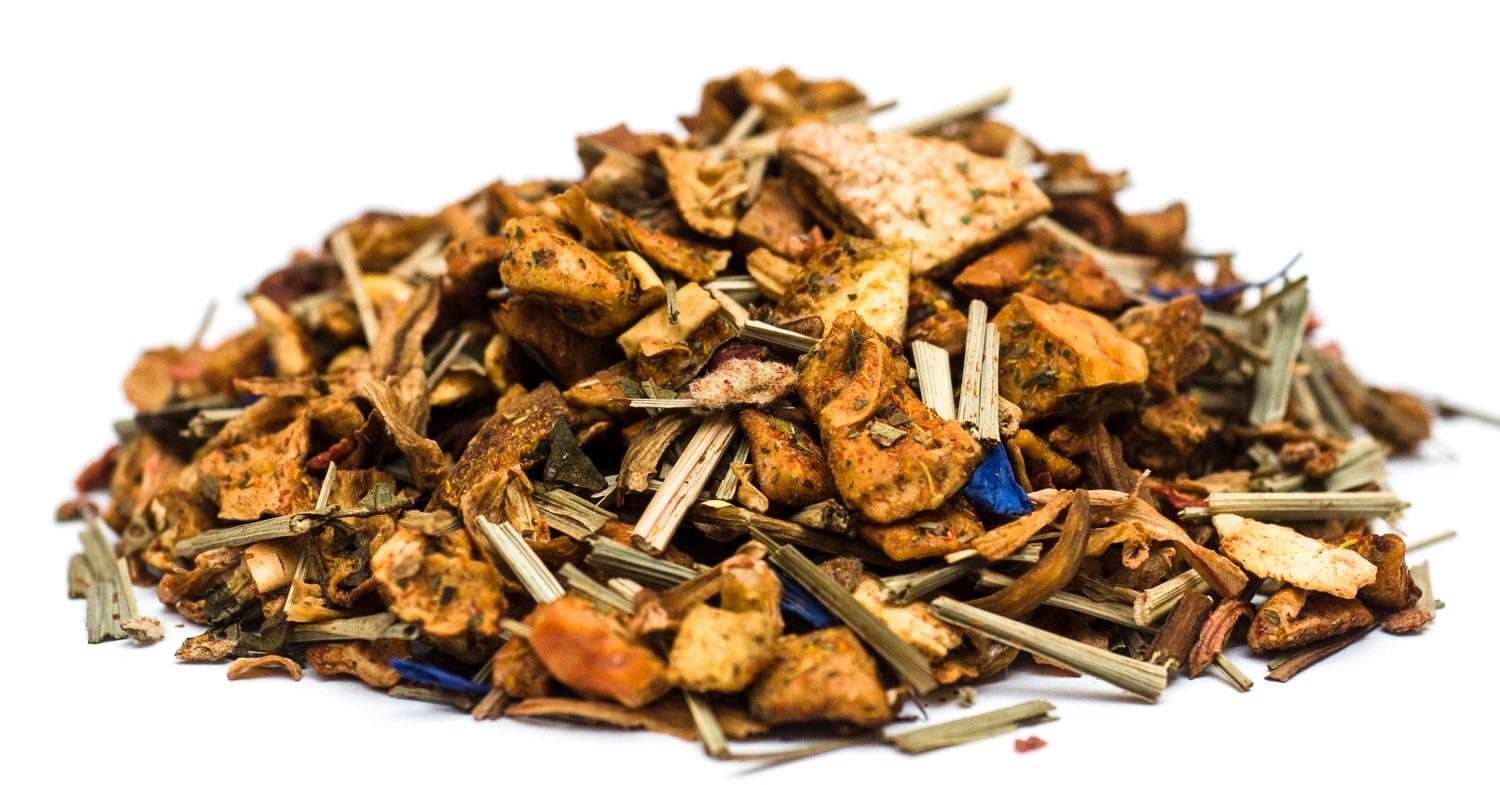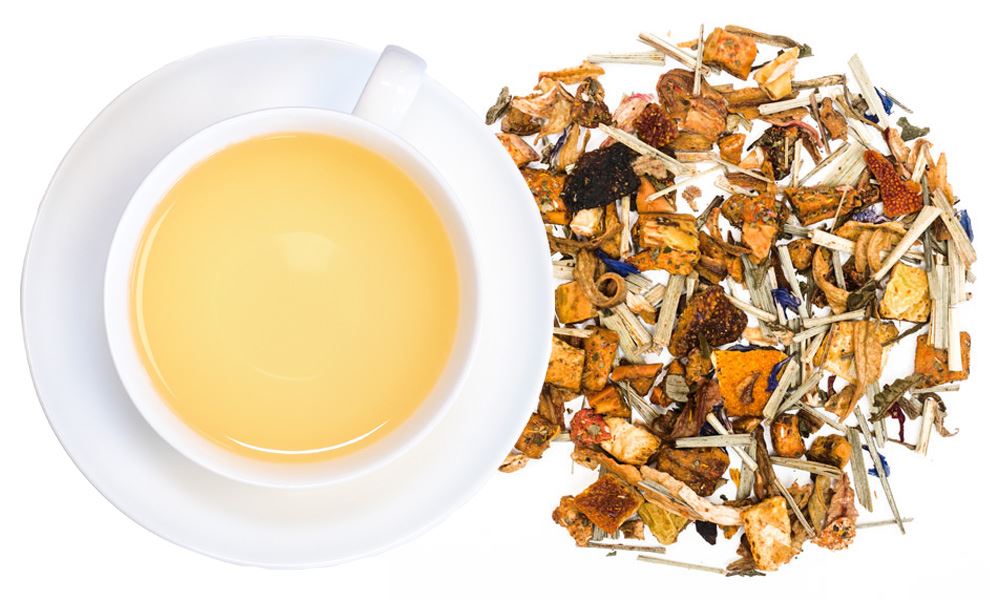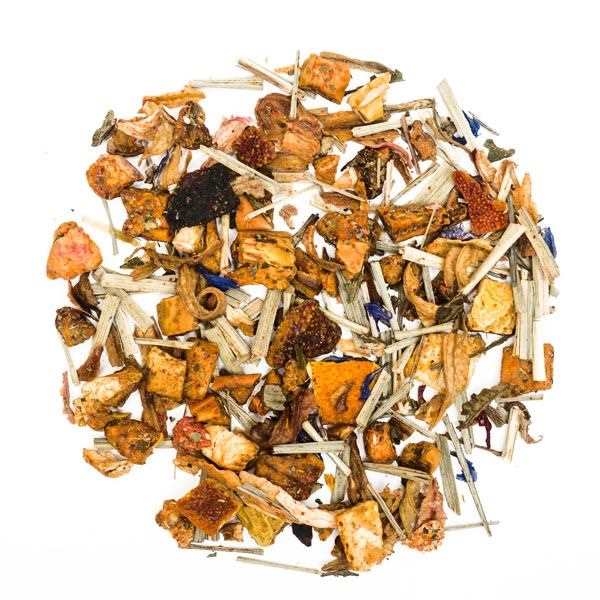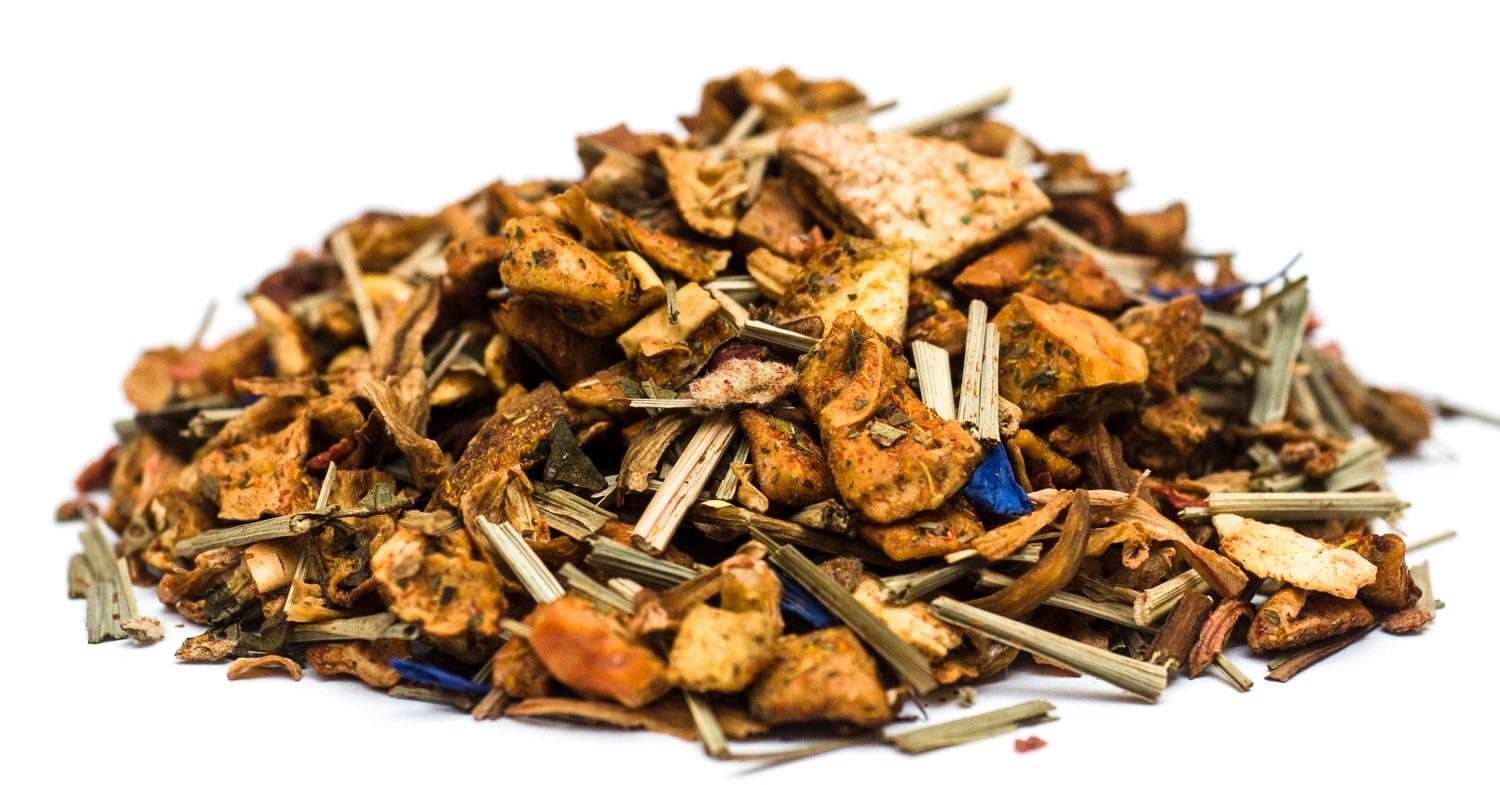 No. 1648
Happy Easter Strawberry-Woodruff
Fruity, fragrant and vernal. Inspired by the spring, strawberry and woodruff give each cup its distinctive character.
With this product you collect


6 PAYBACK points
Properties
Attributes:

To drink cold

Cultivation method:

Conventional cultivation

Flavour:

very fruity

Taste:

domestic fruits

Tea type:

Fruit Tea

Quality (TGR)

TGR

98 | 100
Ingredients
Apple pieces, hibiscus blossoms, orange peel, lemongrass, flavor, sweet blackberry leaves, strawberry pieces 2%, cornflower blossoms, woodruff 1%, safflower blossom. May contain traces of: Peanuts.
Preparation
20 g fruit tea (10 level Tealamass) to 1 liter filtered, boiling water. Allow to brew 5 - 10 min.
20g / l
100°C
5 - 10Min.
The taste of spring at home...
Strawberries and woodruff are synonymous with spring in this country. In our lovely Easter tea, the two spring-like flavours combine to create a wonderfully fruity and fragrant cup.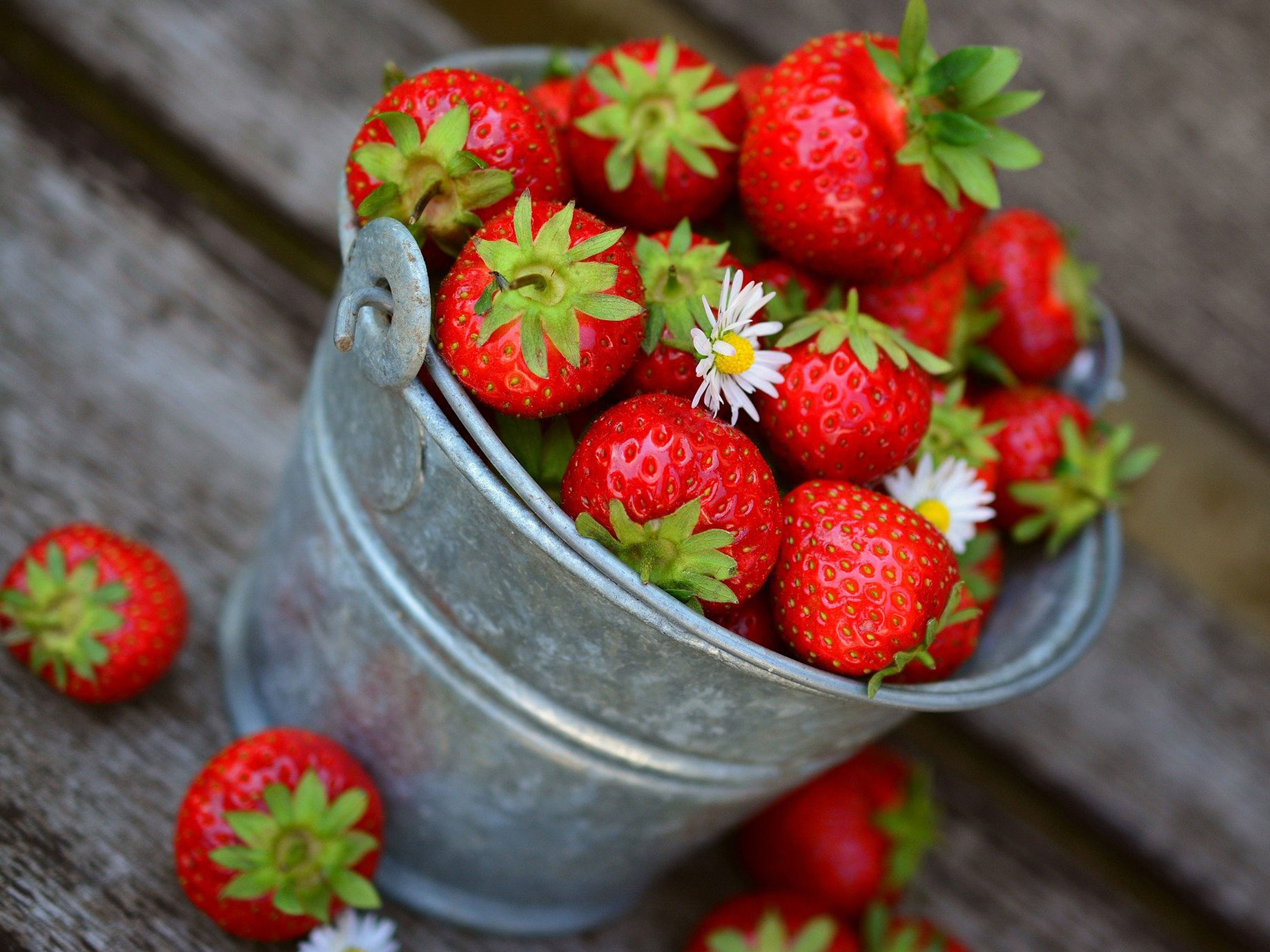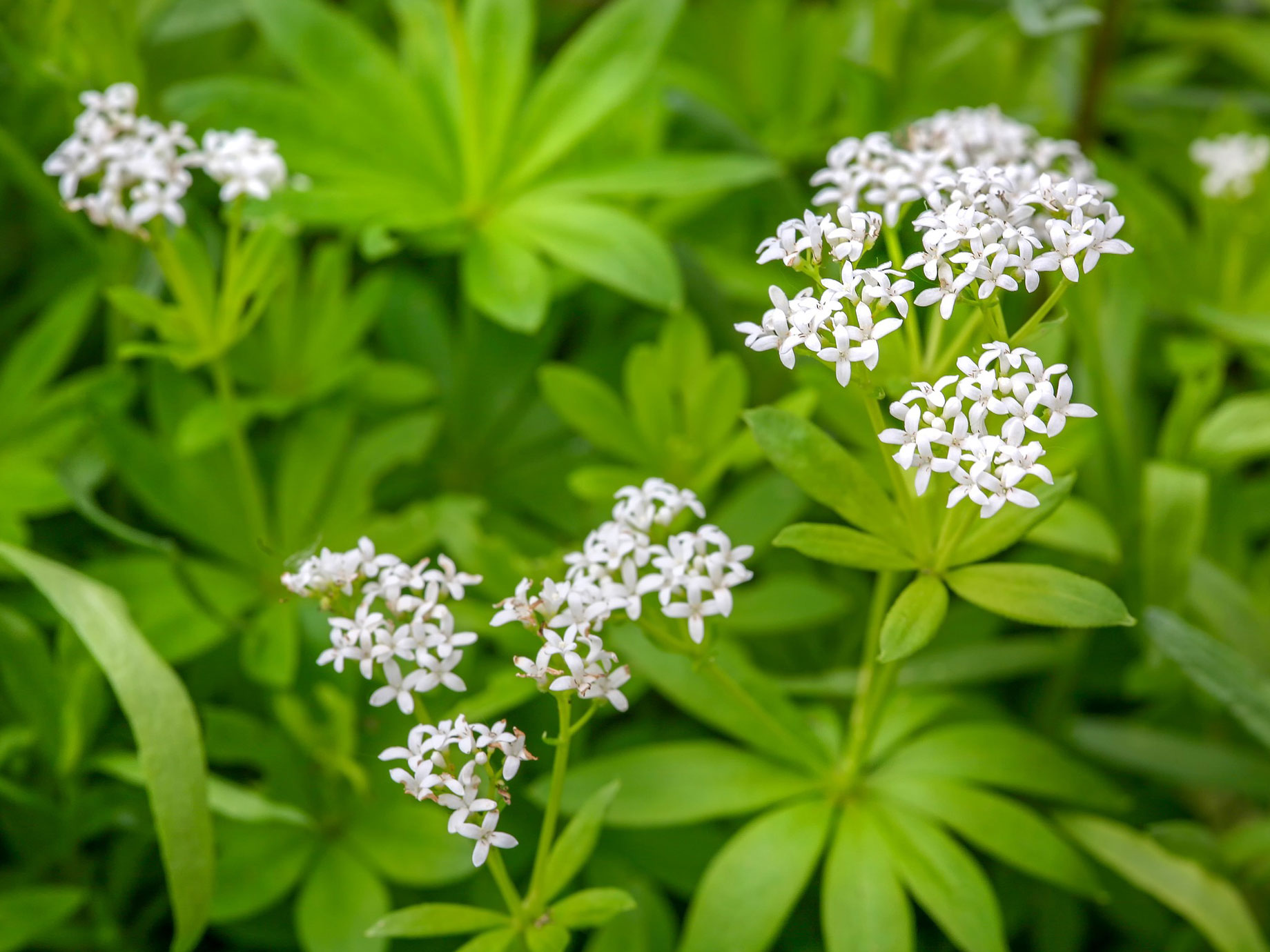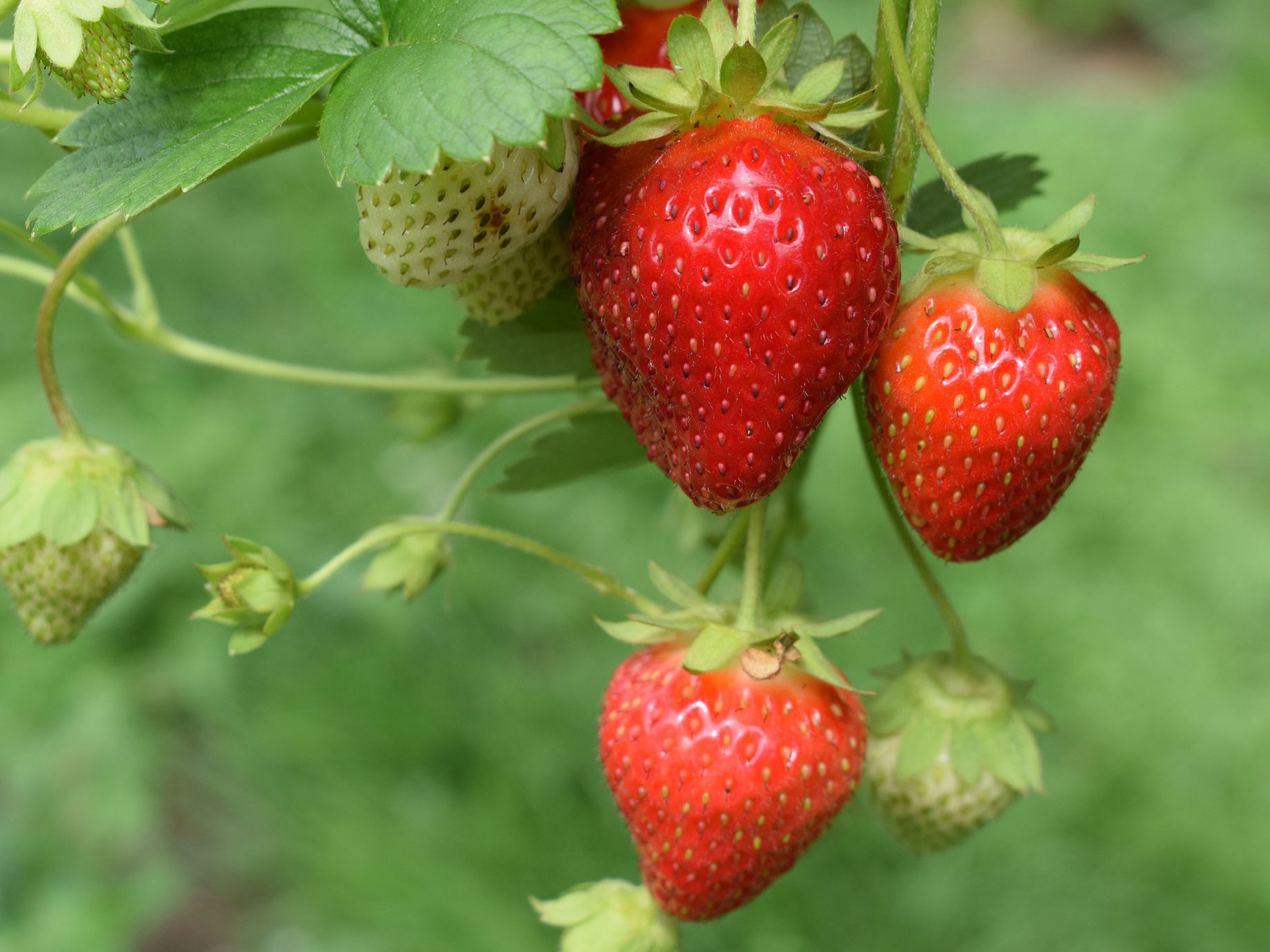 Strawberries are simply part of spring and summer in our latitudes and are extremely popular with young and old thanks to their wonderfully sweet and fruity taste. The so-called garden strawberry has only been around since the middle of the 18th century. It originated from a cross between two American strawberry varieties and has been grown commercially in Europe since around 1840. Whether enjoyed pure, in combination with ice cream or pudding, as jam, fruit sauce or even in tea - strawberries taste simply delicious in any form!
Woodruff is also called fragrant bedstraw or mayweed and is particularly popular as woodruff punch or woodruff sweets. The delicious herb is also used as a flavouring ingredient for ice cream, syrup or tea, but is also known as a medicinal plant. By the way, the typical woodruff flavour is due to the ingredient coumarin. According to legend, woodruff was once used as a remedy against demonic forces. In Polish Poznan, for example, it was customary to give cows that refused to eat woodruff mixed with a little salt. A mixture of woodruff, St. John's wort and Härtz Bilgen (a type of mint) was said to drive away witches.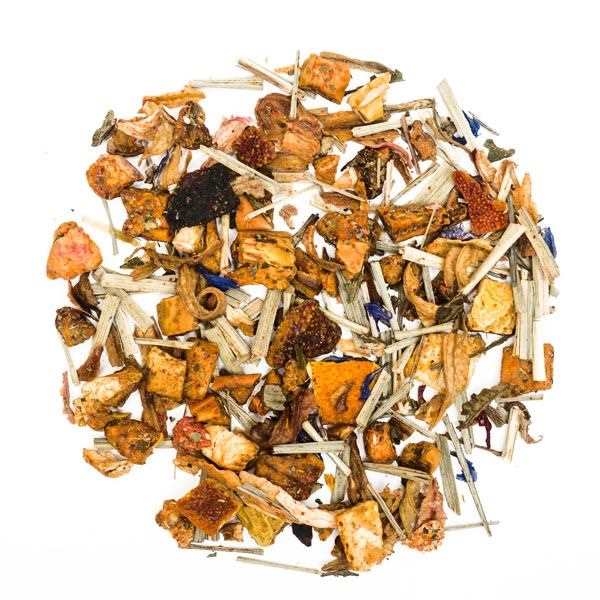 Reviews
Distribution
We use Trusted Shops as an independent service provider for obtaining reviews. Trusted Shops has taken measures to ensure that these are genuine reviews.
More information
---
Schmeckt sehr gut. Empfehle ich
Es gerne getunken wurde voriges Jahr schon mal gekauft und wird gerne getrunken
Schmeckt super wäre schön wenn es diesen Tee nicht nur zeitlich beschränkt gibt
toller geschmack sehr gutes aroma
Riecht sehr fruchtig. Ist ergiebig.
Sehr lecker und fruchtig. Auch die Kinder finden ihn klasse
Alles ok, super Produkt, gerne wieder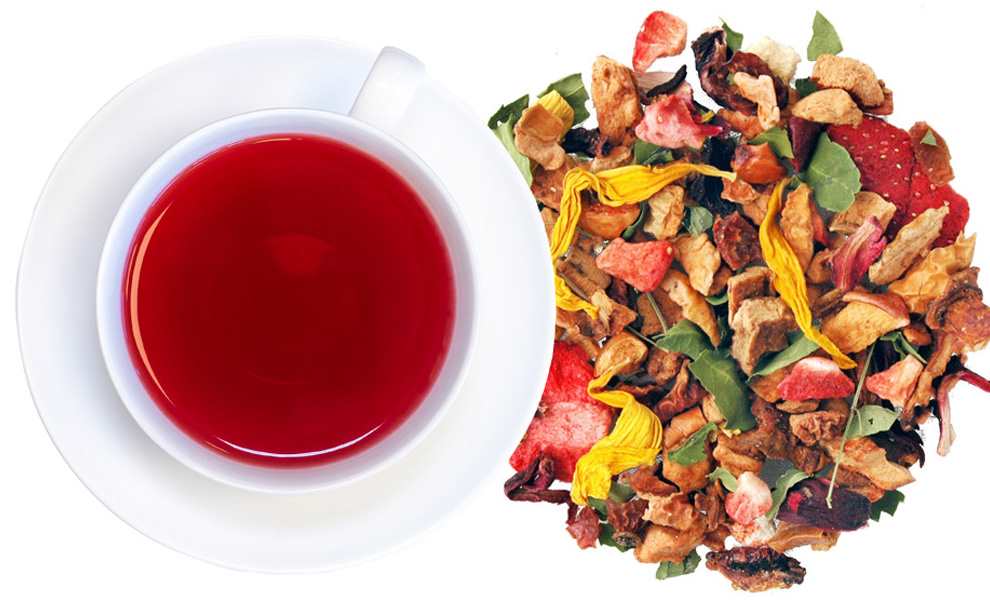 Strawberry-Moringa
This delicious fruit tea of exotic character is a composition of green, delightfully herbaceous leav...
(€40.80* / Kilogram)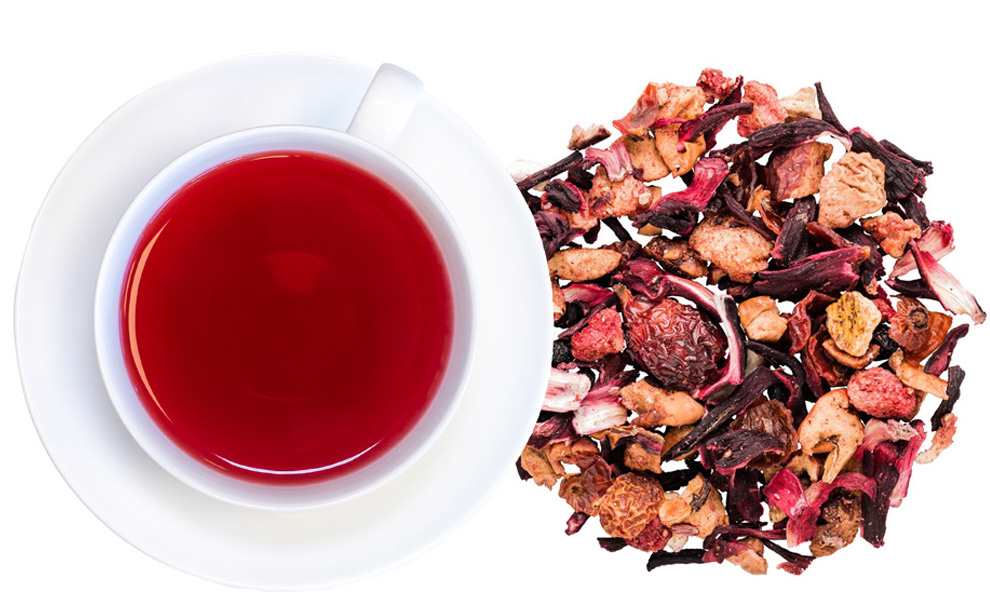 Fruit Paradise
Fresh strawberry and apricot create a sophisticated blend sure to please your senses.
(€37.40* / Kilogram)