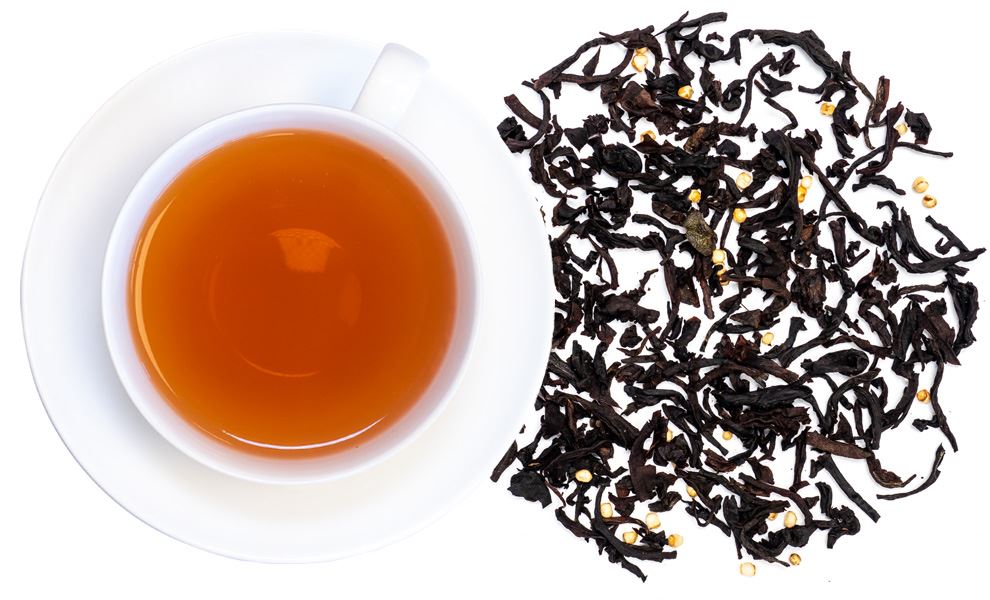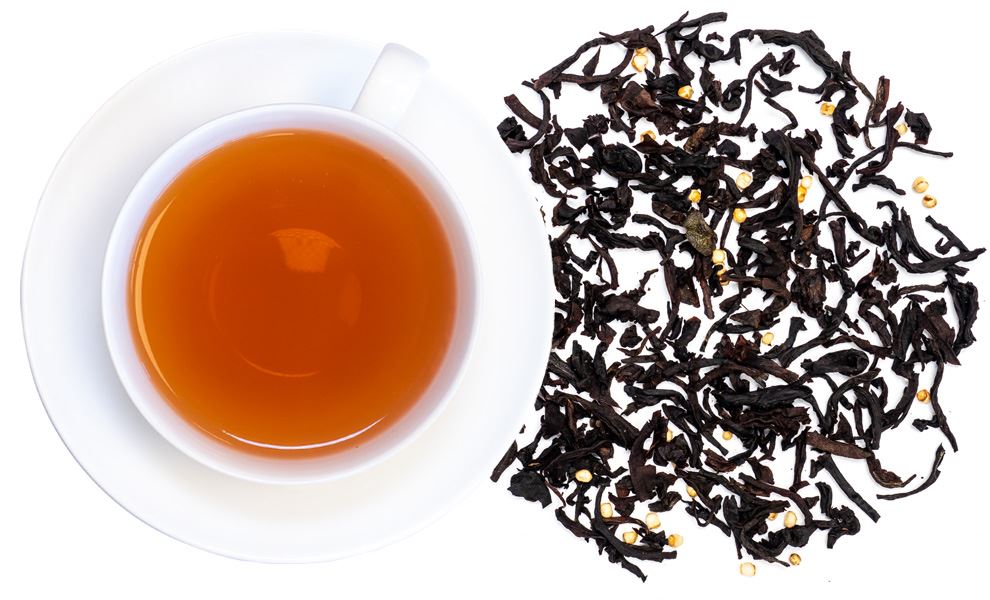 A smooth marzipan flavor is the taste of "la Dolce Vita" that Gina Amaretta likes to enjoy the most.
With this product you collect


5 PAYBACK points
Properties
Attributes:

Contains caffeine

Cultivation method:

Conventional cultivation

Edition:

Aroma Edition

Flavour:

creamy

Taste:

amaretto

Tea type:

Black Tea

Quality (TGR)

TGR

96 | 100
Ingredients
Black tea, popped amaranth, flavor.
Preparation
11 g tea leaves (7 level Teelamass) to 1 liter filtered, boiling water. Allow to brew 2 min. Enjoy sweeten with white rock candy if desired.
11g / l
100°C
2Min.
La Dolce Vita in the cup
La Dolce Vita is generally understood to mean a luxurious life of idleness and pleasure. Socialising with friends and family, accompanied by delicious food and drink, is probably THE symbol of the Italian lifestyle. Gina Amaretta brings this exuberance and pure joie de vivre into our teacups, as well.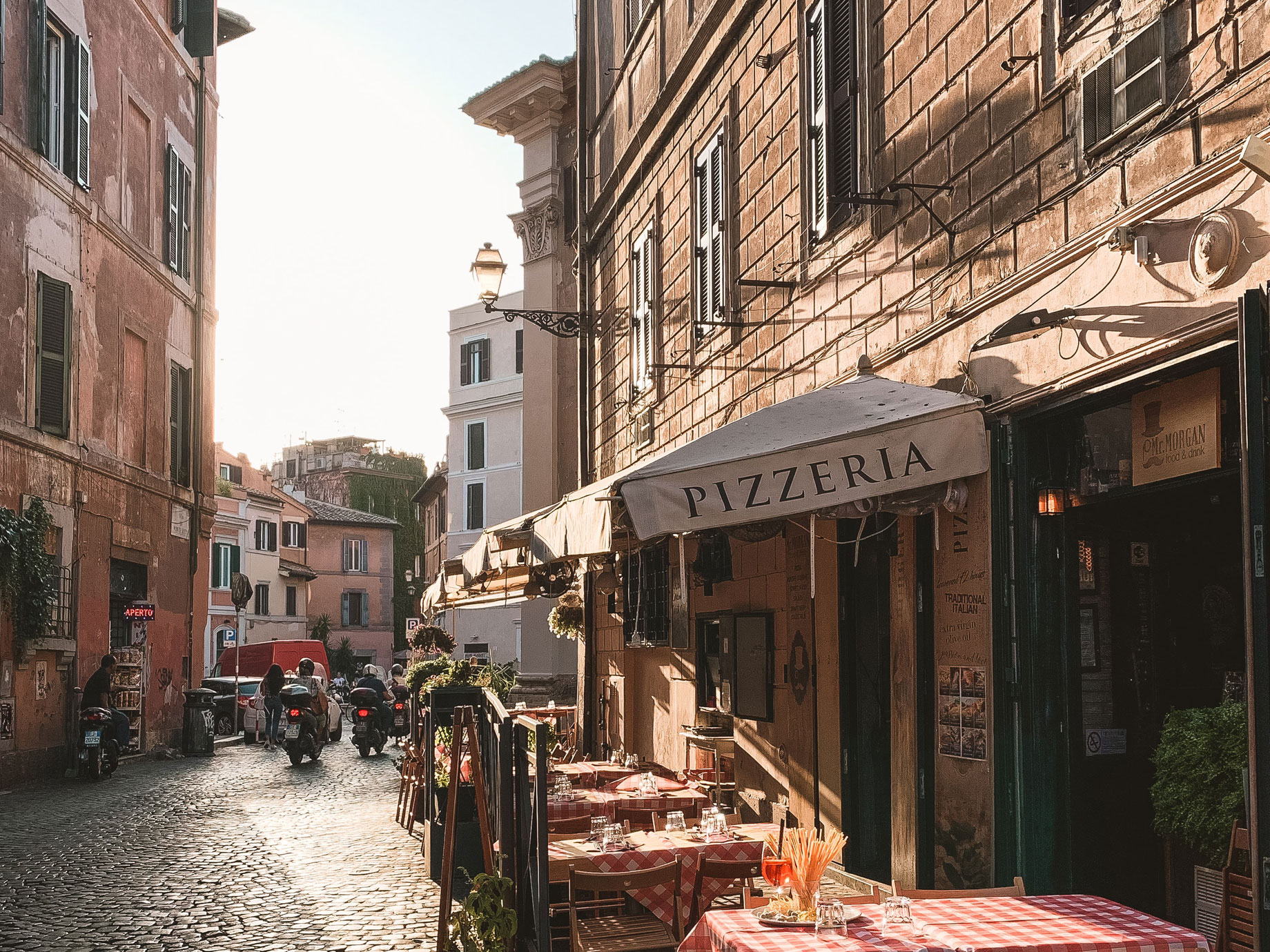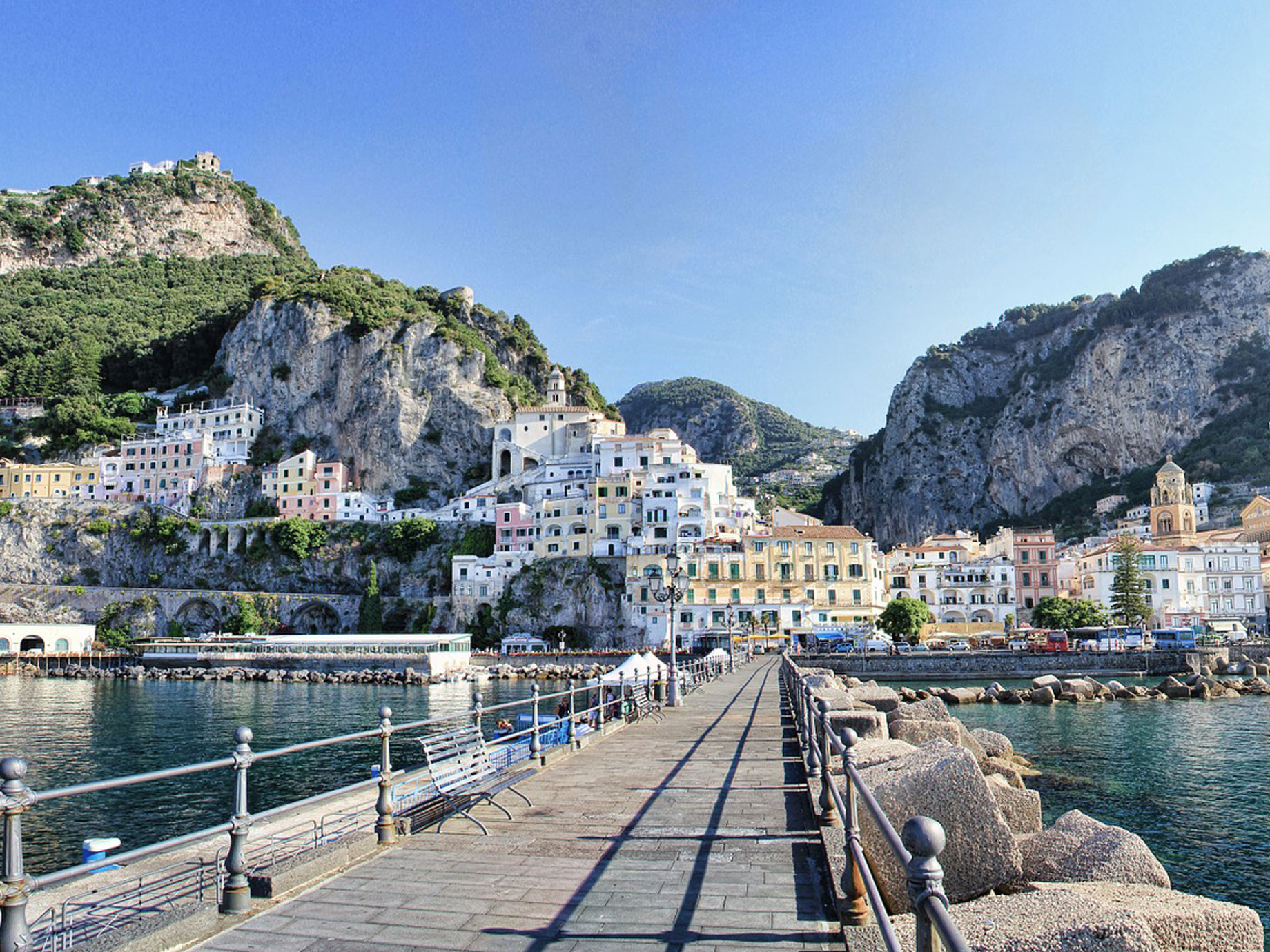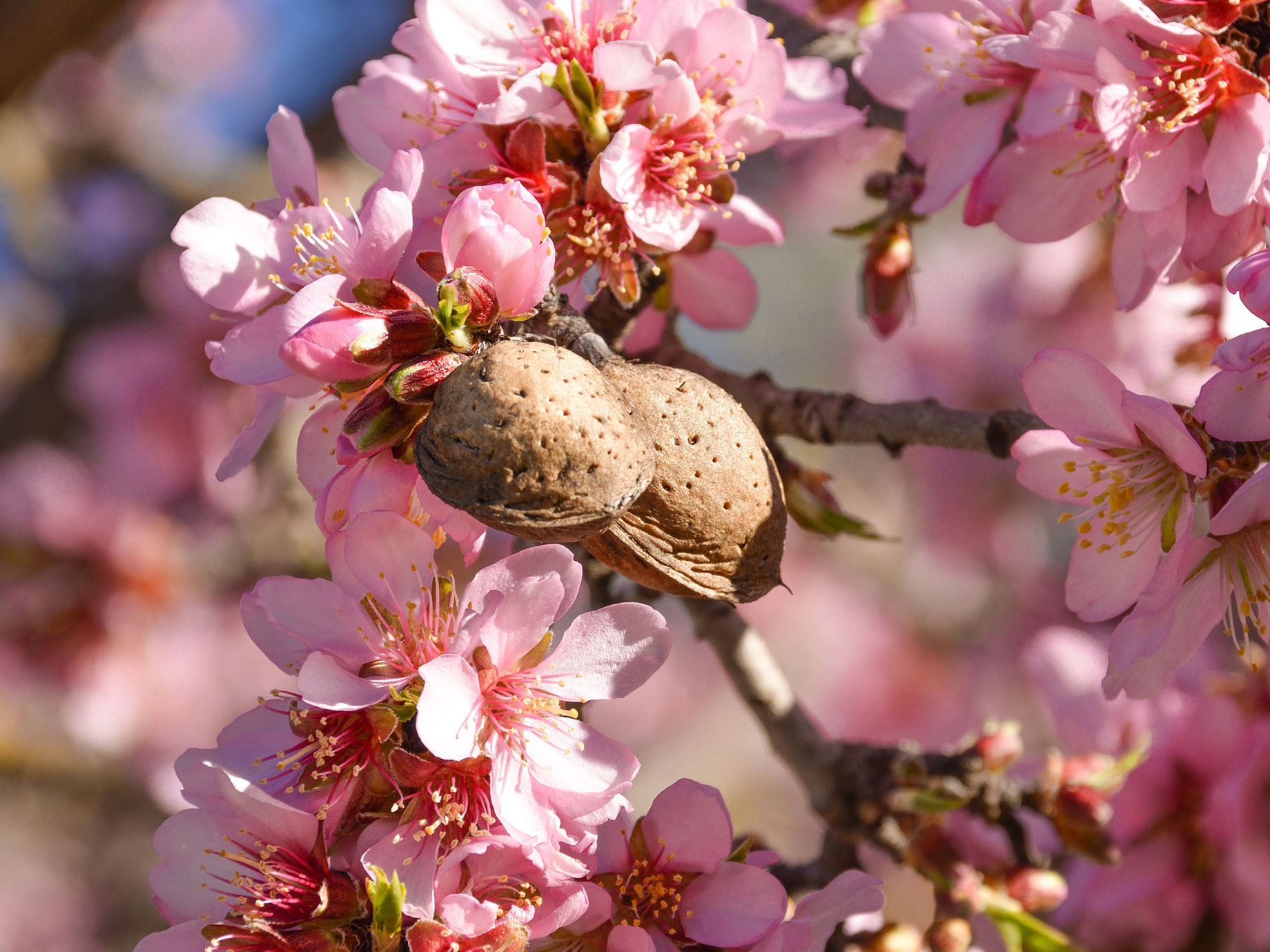 When they think of "La Dolce Vita", many people naturally think of the famous black-and-white film of the same name by Italian director Federico Fellini from 1960. The film classic depicts high-society life in Rome in the 1950s, an intoxicating life full of parties and excess. But "the sweet life" is not only that - it also means a lifestyle characterised by nonchalance and looseness. A life without hustle and bustle and stress, where the focus is on celebrating and socialising and forgetting the stresses of everyday life.

Another Italian classic is Amaretto, a sweet liqueur with a nutty marzipan flavour. Originally, bitter almonds were used for the production, in Italian mandorla amara, from which the name of the drink is derived. Nowadays, mostly bitter almond oil is used to achieve the typical marzipan-like taste.
Reviews
Distribution
We use Trusted Shops as an independent service provider for obtaining reviews. Trusted Shops has taken measures to ensure that these are genuine reviews.
More information
---
Ich mag den Marzipangeschmack im Winter sehr. Lecker mit einem Schuss Milch
Hab ihn schnell nochmals nachbestellt. Hatte ihn erst kennengelernt. Der Marzipangeschmack ist toll
Wie bestellt so auch angekommen, weiter so!