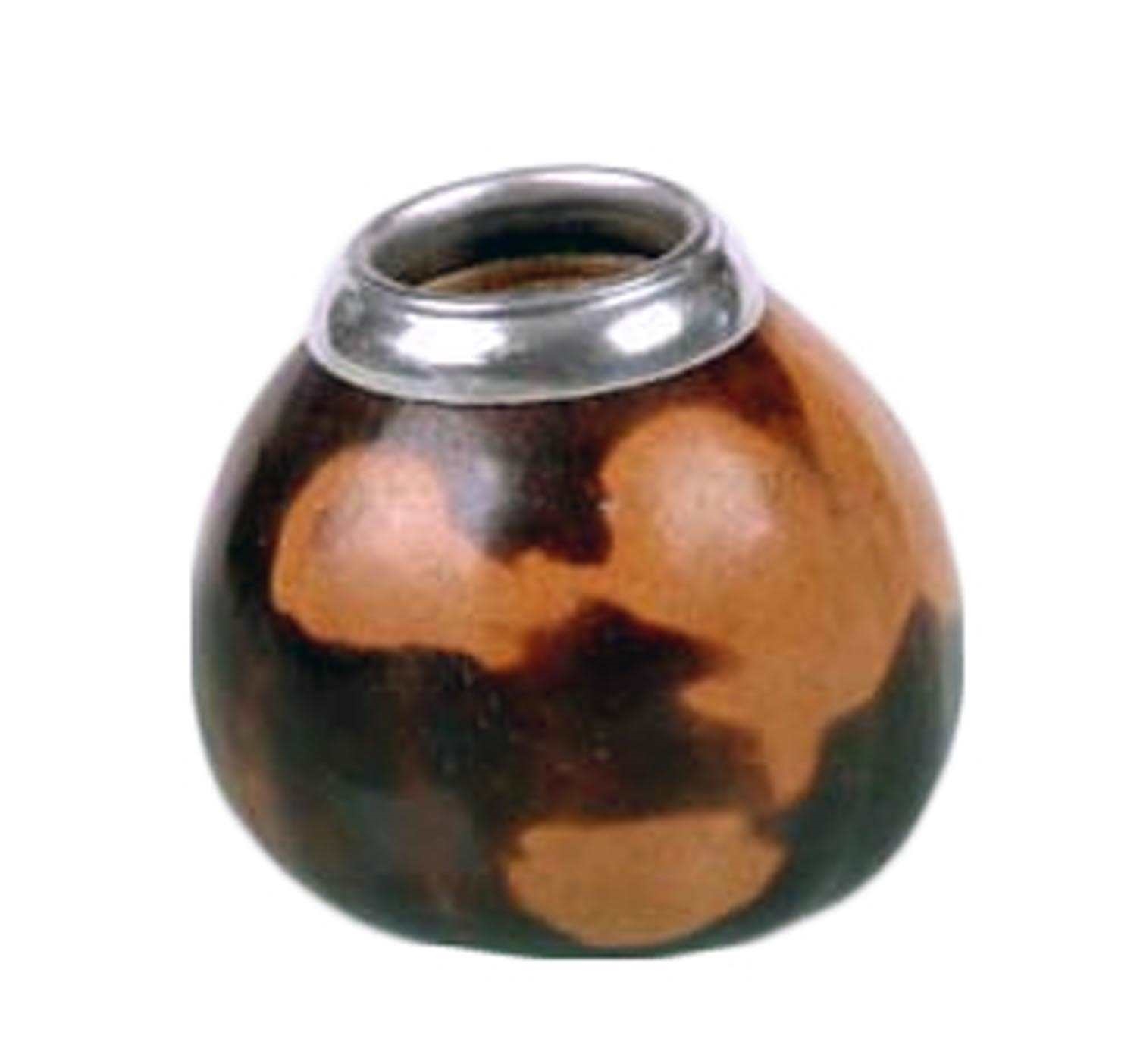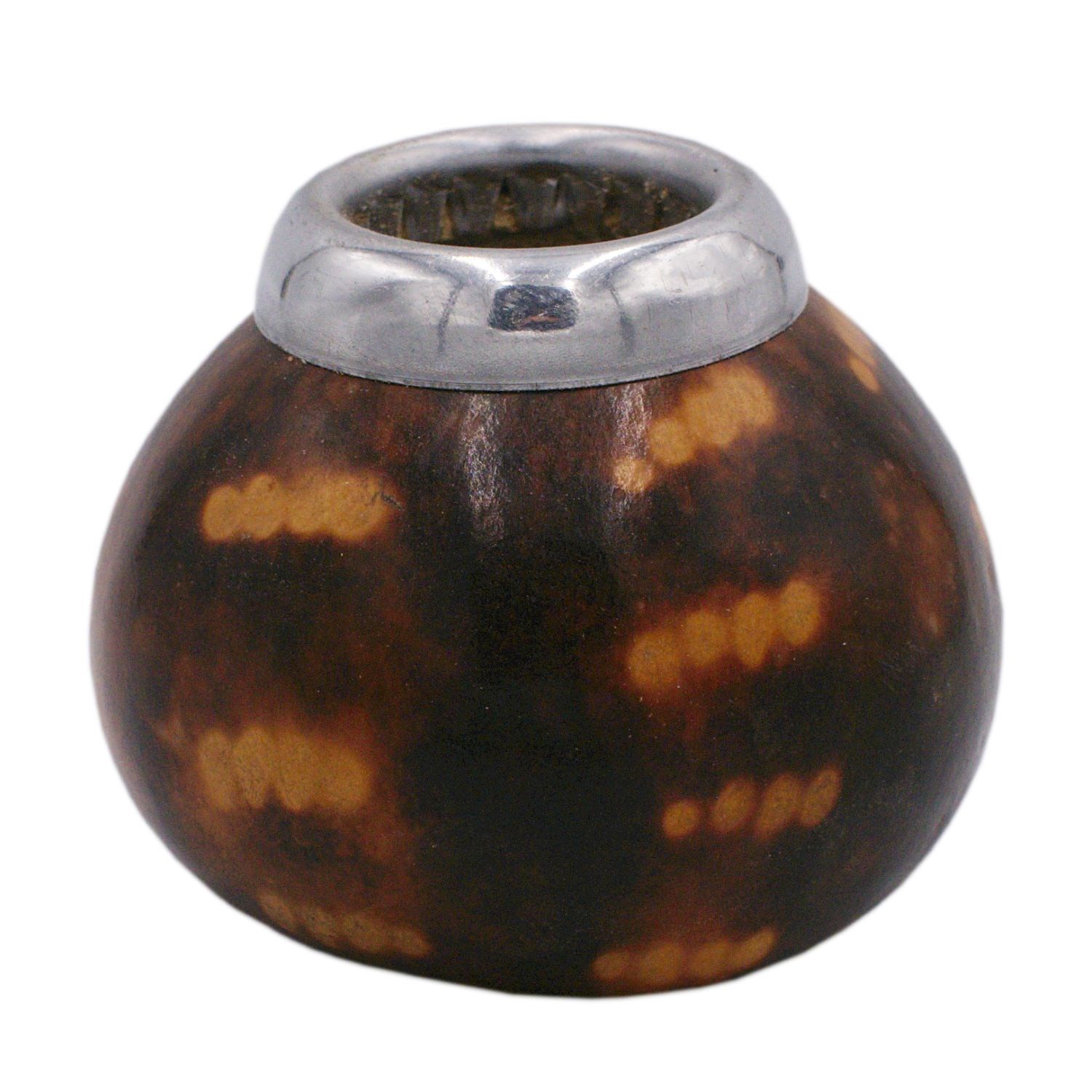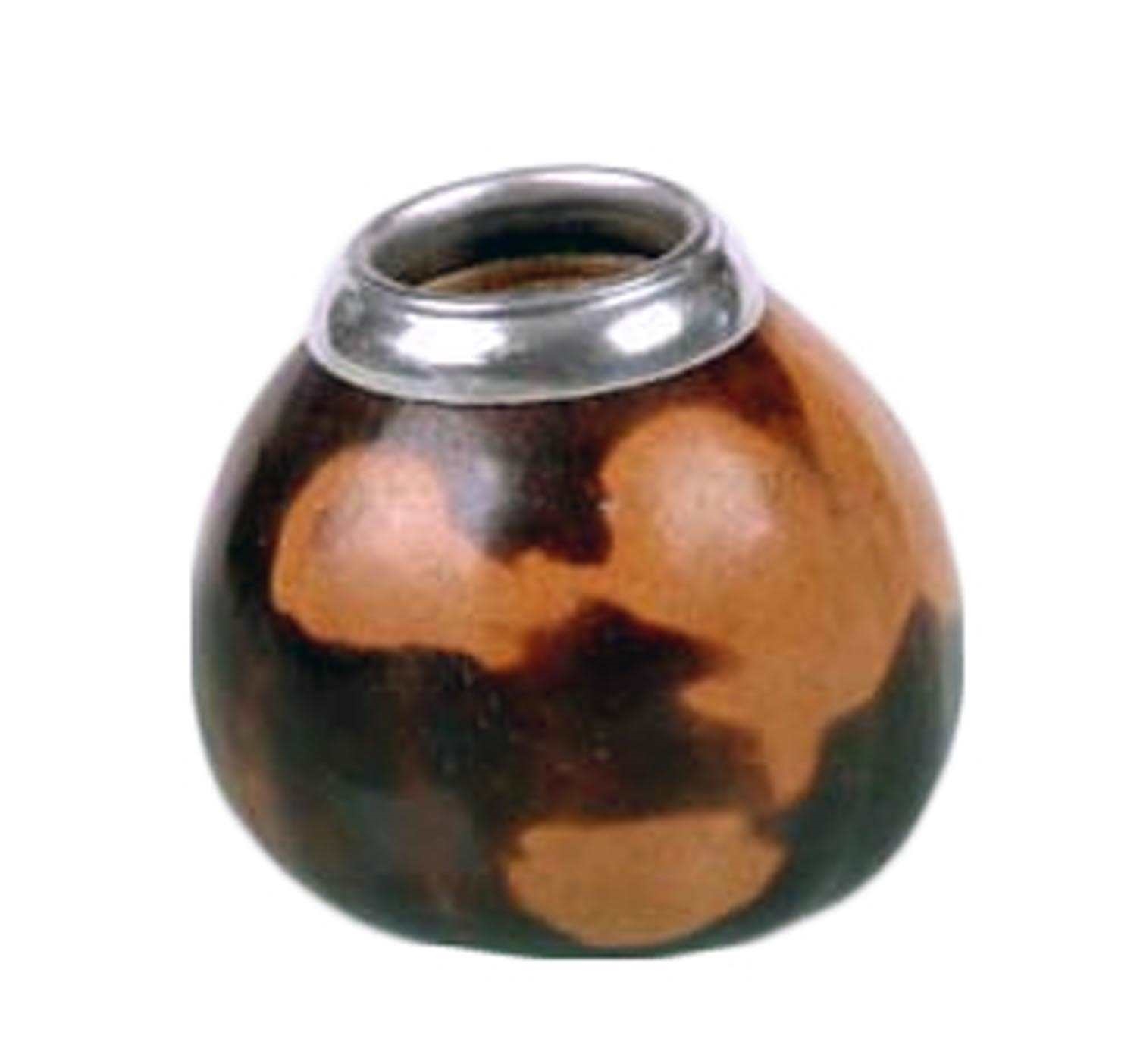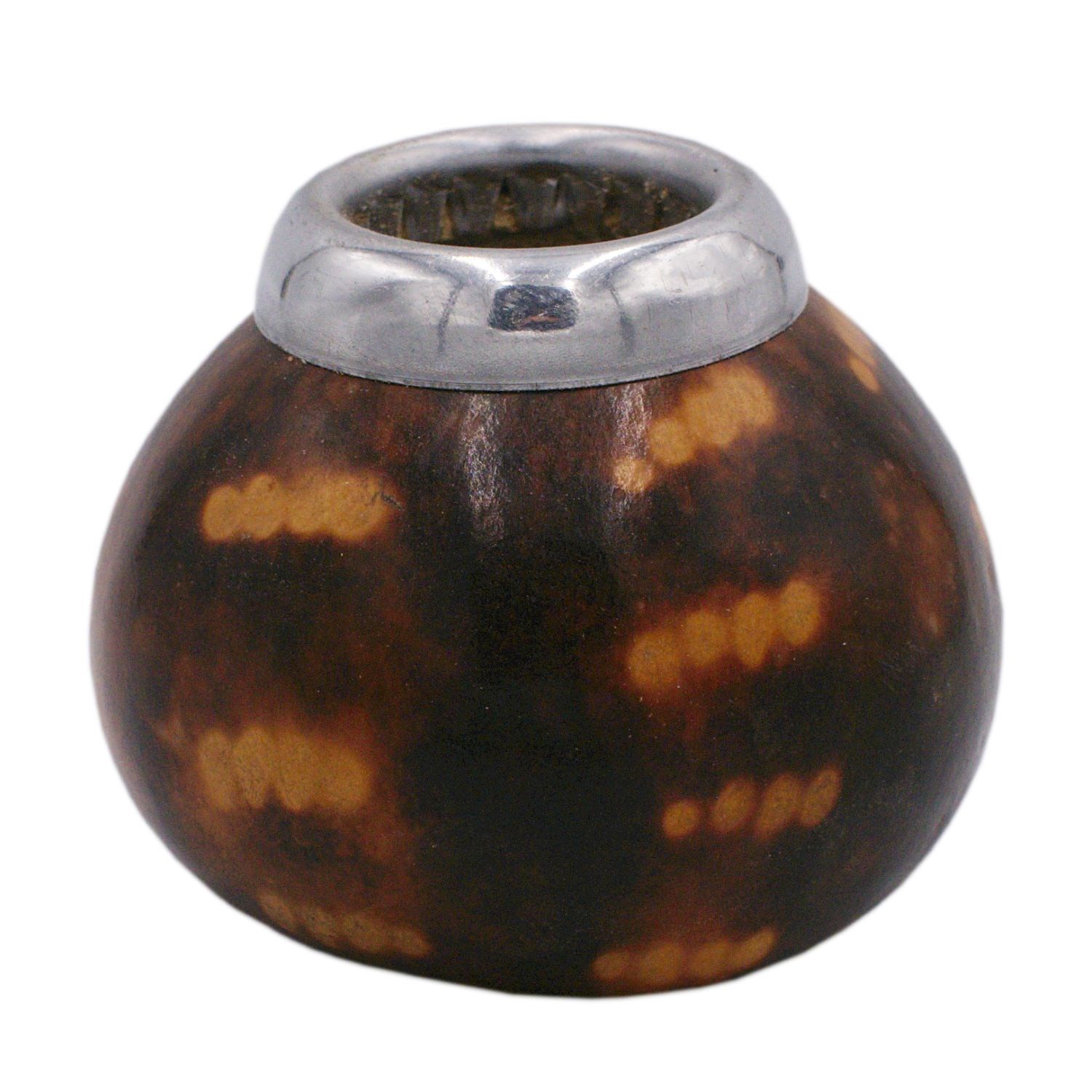 No. 3220
"Cuia" Mate Drinking Vessel
This gourd is the traditional drinking vessel for Mate, the South American Herbal Tea.

0.35 liters (11.8 oz)
The Mate drinking vessel (also called Cuia) ia made of a small dried pumpkin and is therefore a vegetable product.
During the drying process, the pumpkins are fired from the inside. This can lead to black spots inside the pumpkins, but this is not a lack of quality. Possible fibre residues in the drinking vessel can easily be removed with the drinking tube. The ring on the upper edge serves to protect the pumpkin bark and is made of food-grade steel (surgical steel).
Instructions for use:
In the Mate countries of South America it is a tradition that everyone prepares their own Mate drinking vessel. Traditionally the following procedure has to be carried out:
- Fill the drinking vessel to about one third with mate tea.
- infuse with hot water
- leave standing for a day
- pour
- repeat this procedure twice
Now the drinking vessel is ready for use. The taste of the tea has penetrated into the inner walls, which pushes back the more bitter taste of the pumpkin skin. Thus the aroma of the Mate tea becomes unadulterated and more and more enjoyable with each further use of the Mate container.
Cleansing:
When cleaning, it is important that all tar residues are removed. If necessary, the residues can be scraped out with the drinking tube. The drinking vessel must then be dried. After rinsing, it is best to put it upside down on the radiator so that the warm air rises and dries the vessel.
With this product you collect


14 PAYBACK points
Properties
| | |
| --- | --- |
| Colour: | shades of brown |
| Type: | Mate |
| Utensil: | Special equipment |
Reviews