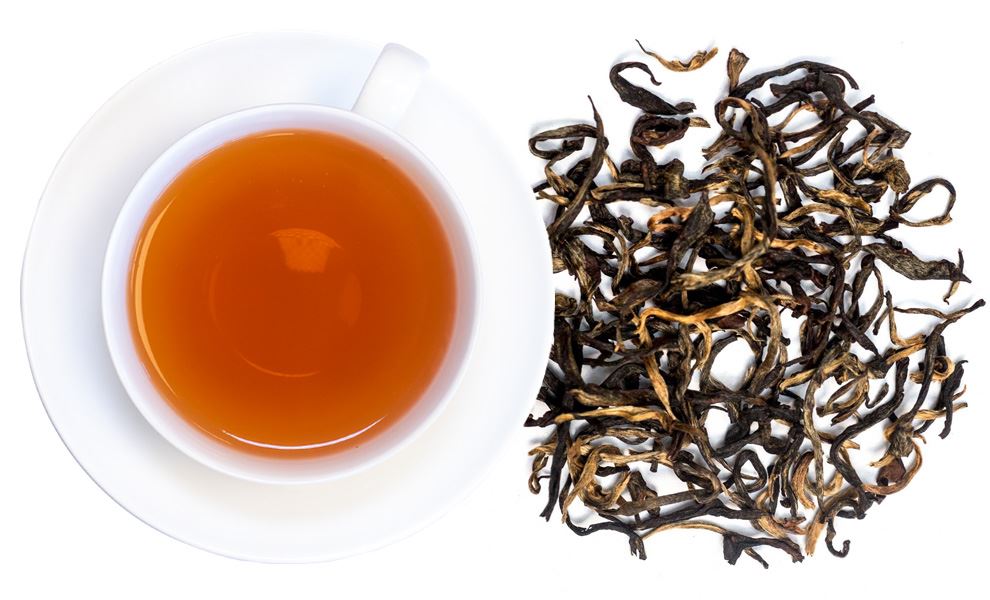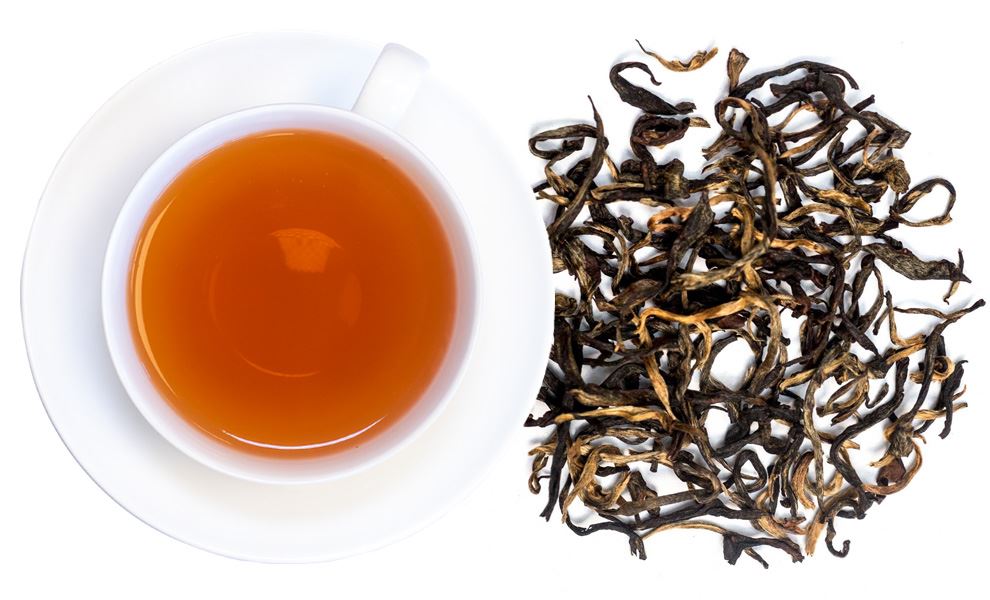 No. 2149
China Dian Hong Spring organic
Black teas from Yunnan are a relatively modern phenomenon and are known as "Dian Hong". This spring harvest has a very high percentage of leaf buds resulting in its golden appearance. Malt, honey, caramel biscuits and a lovely cup make this specialty easily accessible to every palate.  
With this product you collect


11 PAYBACK points
Properties
Attributes:

Contains caffeine

, To drink cold

Cultivation method:

Organic

Flavour:

gentle aromatic

Growing region:

China

Seals:

Organic cultivation

Taste:

mellow

Tea type:

Black Tea

Quality (TGR)

TGR

108 | 110
Ingredients
Organic Black Tea
Organic certification
Organic cultivation DE-ÖKO-013
Certified by QC&I GmbH
The organic seal is the European label for organic products and labels our teas from controlled ecological production according to the regulations of the EG-eco-regulation on the organic farming.
Preparation
12 g tea leaves (6 tablespoons) to 1 liter filtered, boiling water. Allow to brew 3 min. 
12g / l
100°C
3Min.
A hand-picked, traditionally processed black tea from the "cradle of tea"...
Together with Fujian, Yunnan is the main cultivation area for Chinese black teas. Yunnan black teas have golden tips similar to Assam teas, but the taste is softer and often reminiscent of caramel and honey. Yunnan is generally considered the cradle of tea, because from here the tea plant has spread as far as India and Laos in the form of tall, wild trees.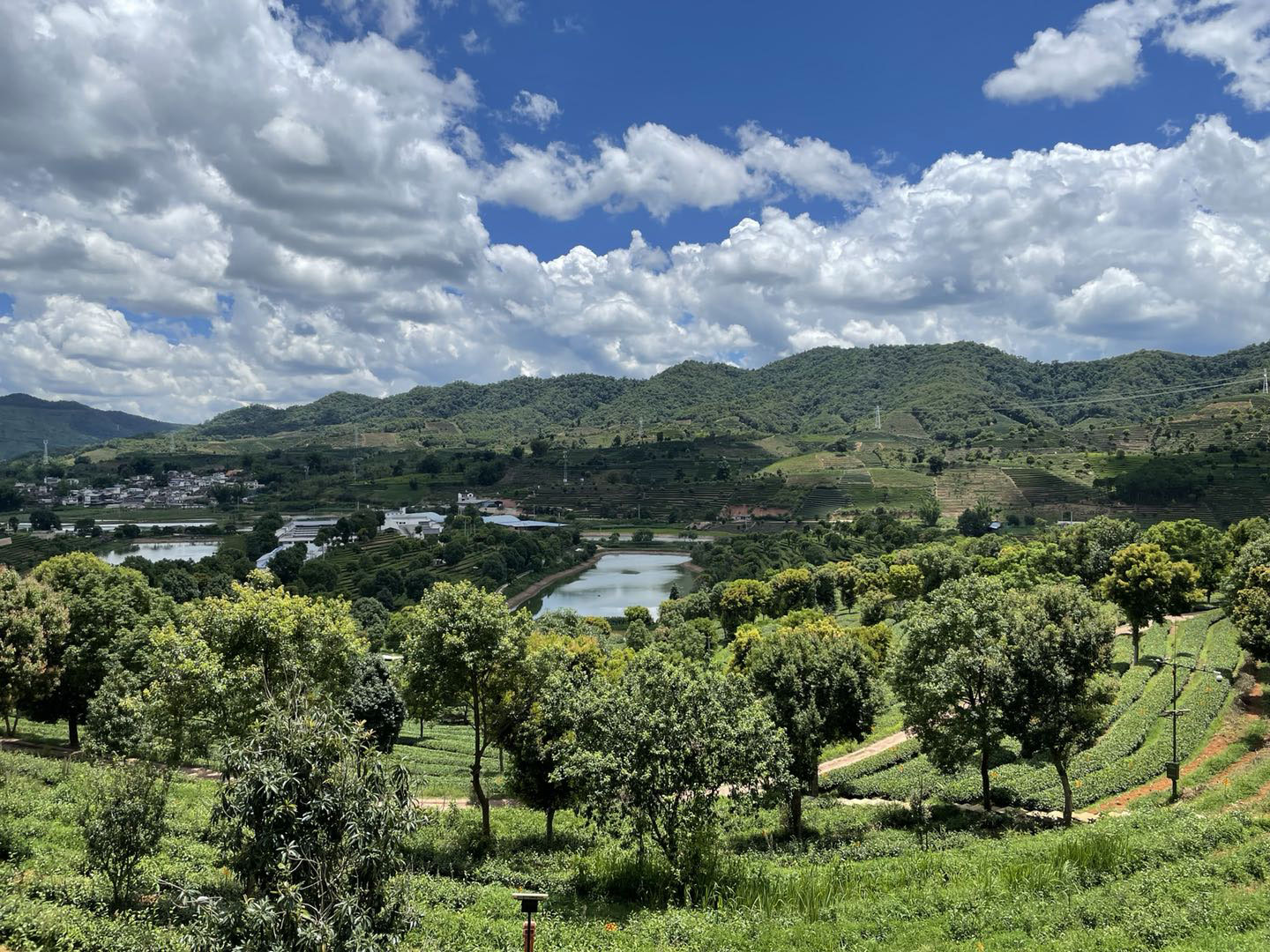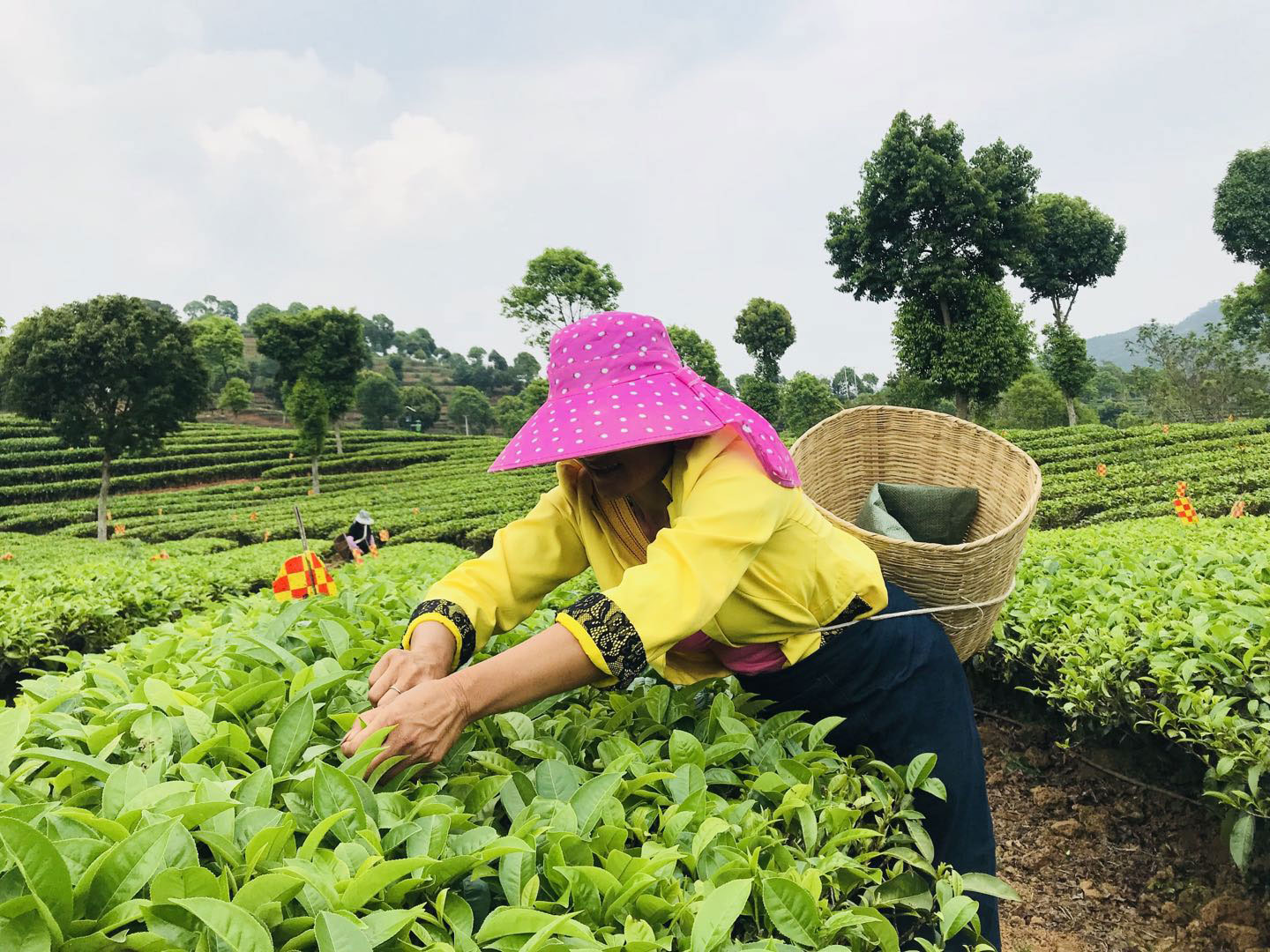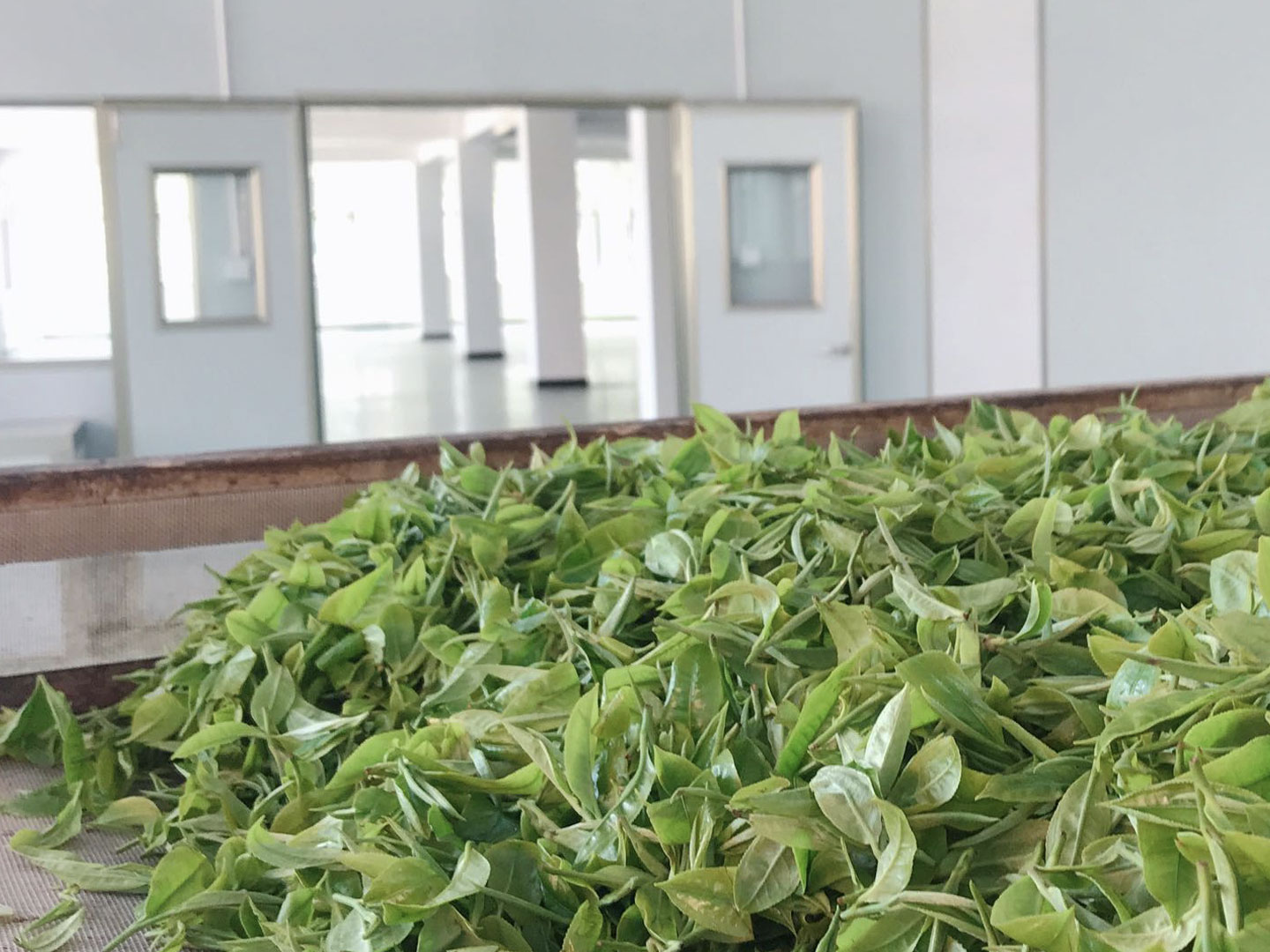 Our Edmon's Tea No. 2149 China Dian Hong Spring Organic is harvested in spring from February to April. The Dian Hong tea garden is located at 1,100 m above sea level and has a total cultivation area of around 134 hectares. More than 150 tea farmers live and work here, with the constant aim of providing customers with an excellent cup of organic tea.
Which tea cultivars were used for the tea?
Specifically, the tea cultivars Yunkang 10# and Snowbud 100# (from the large-leaved Yunnan tea plant) were used, which are distinguished by their characteristic pointed shape, floral aroma and honey-like taste and belong to the genus Camellia sinensis var. assamica.
What makes this tea so special?
What makes this tea so special is the hand-picking and the subsequent traditional Dian Hong black tea processing with long withering time and multi-stage, slow and gentle rolling. This results in the high quality and the consistent, balanced taste. On the other hand, the plucking period should also be mentioned, as less black tea is processed in spring. Black spring teas are lighter and more digestible, but have a very aromatic cup. Dian Hong, is a typical traditional black tea grown and harvested only in the Yunnan growing region. It is characterised by its golden leaf tips and floral aroma, tasting of honey, caramel and sweet potato.
Reviews
Distribution
We use Trusted Shops as an independent service provider for obtaining reviews. Trusted Shops has taken measures to ensure that these are genuine reviews.
More information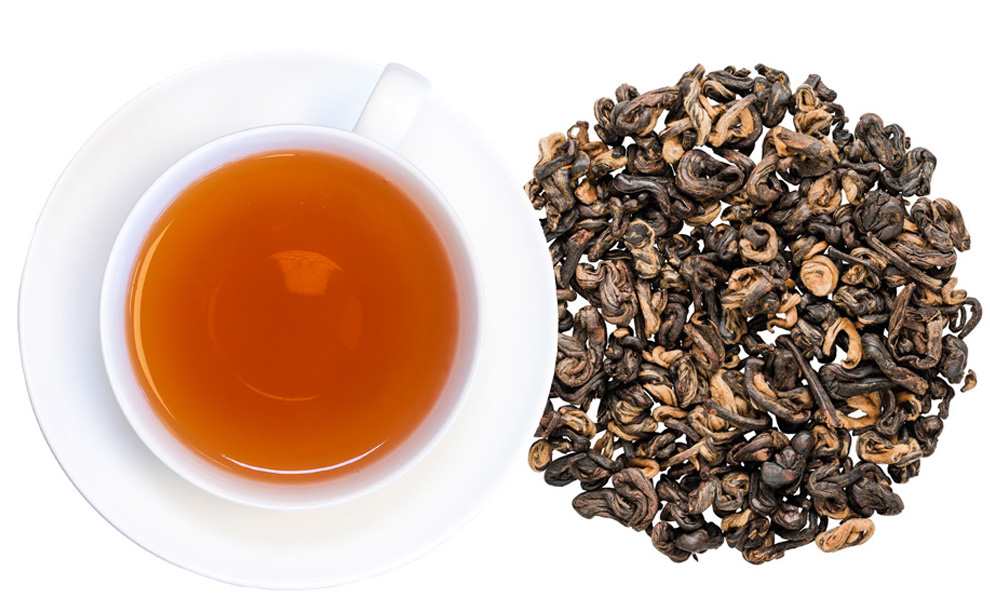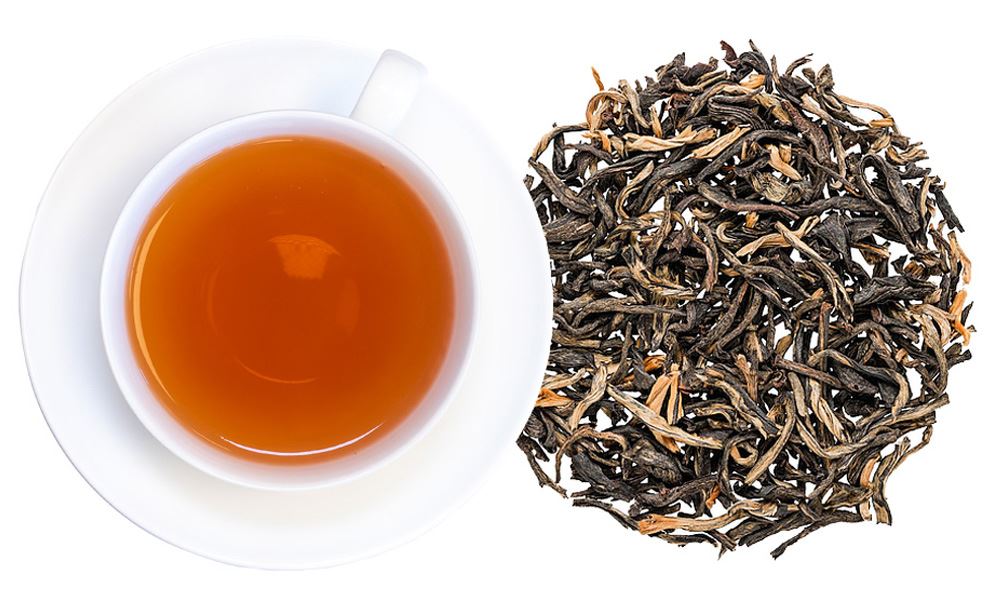 China Golden Yunnan Organic
Yunnan Province, the birthplace of tea, is famous for its golden-tipped Black teas. These prizes are...
(€62.90* / Kilogram)