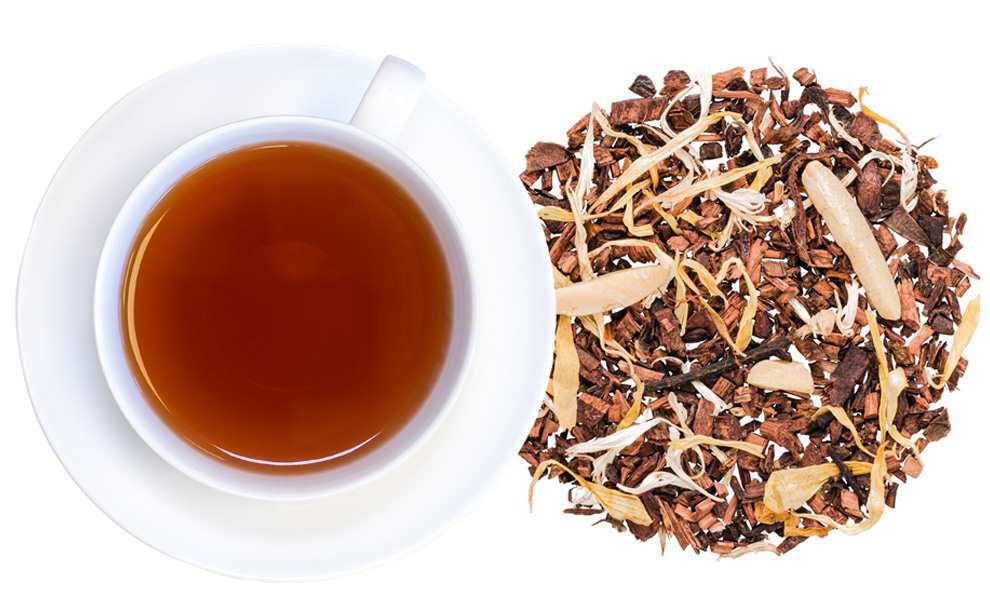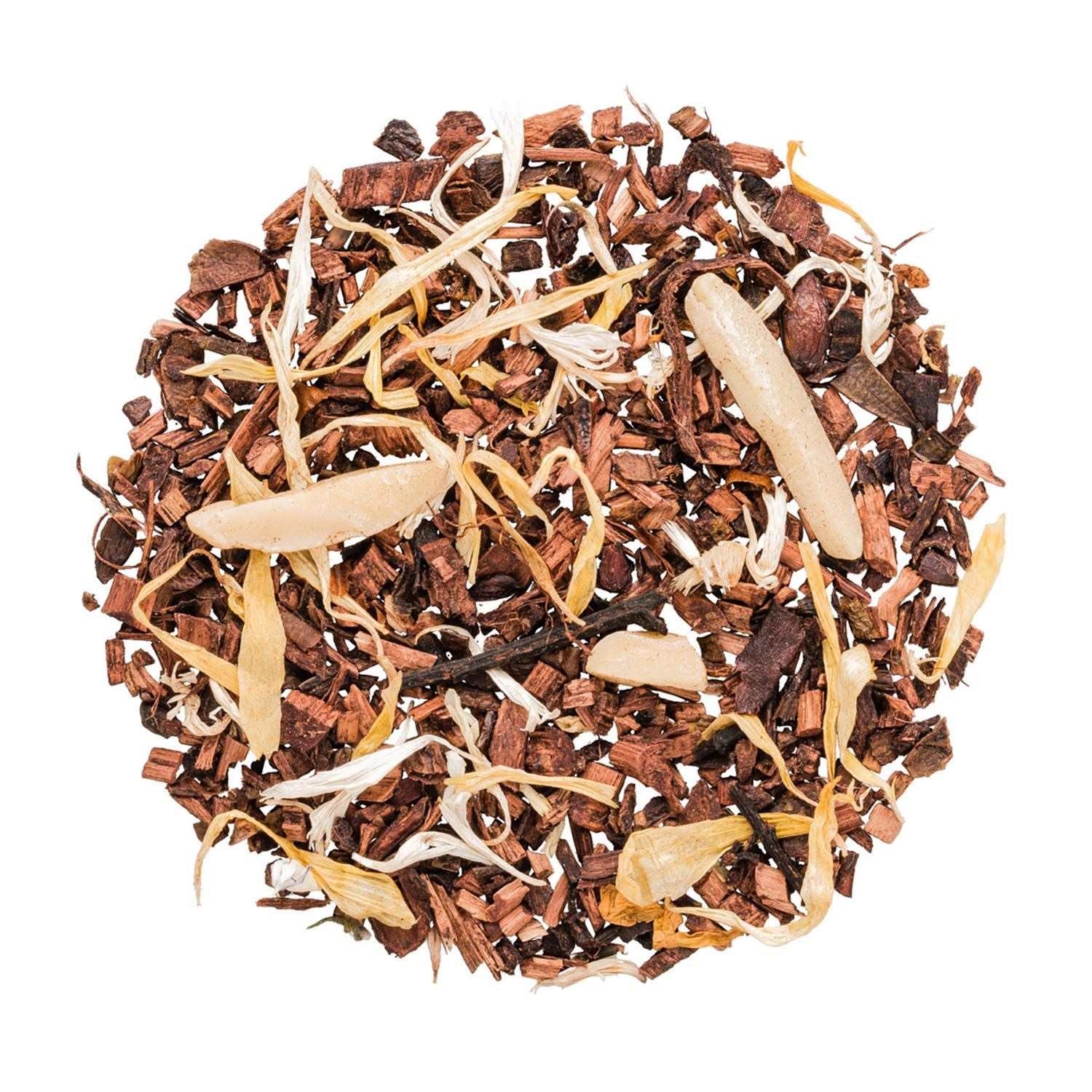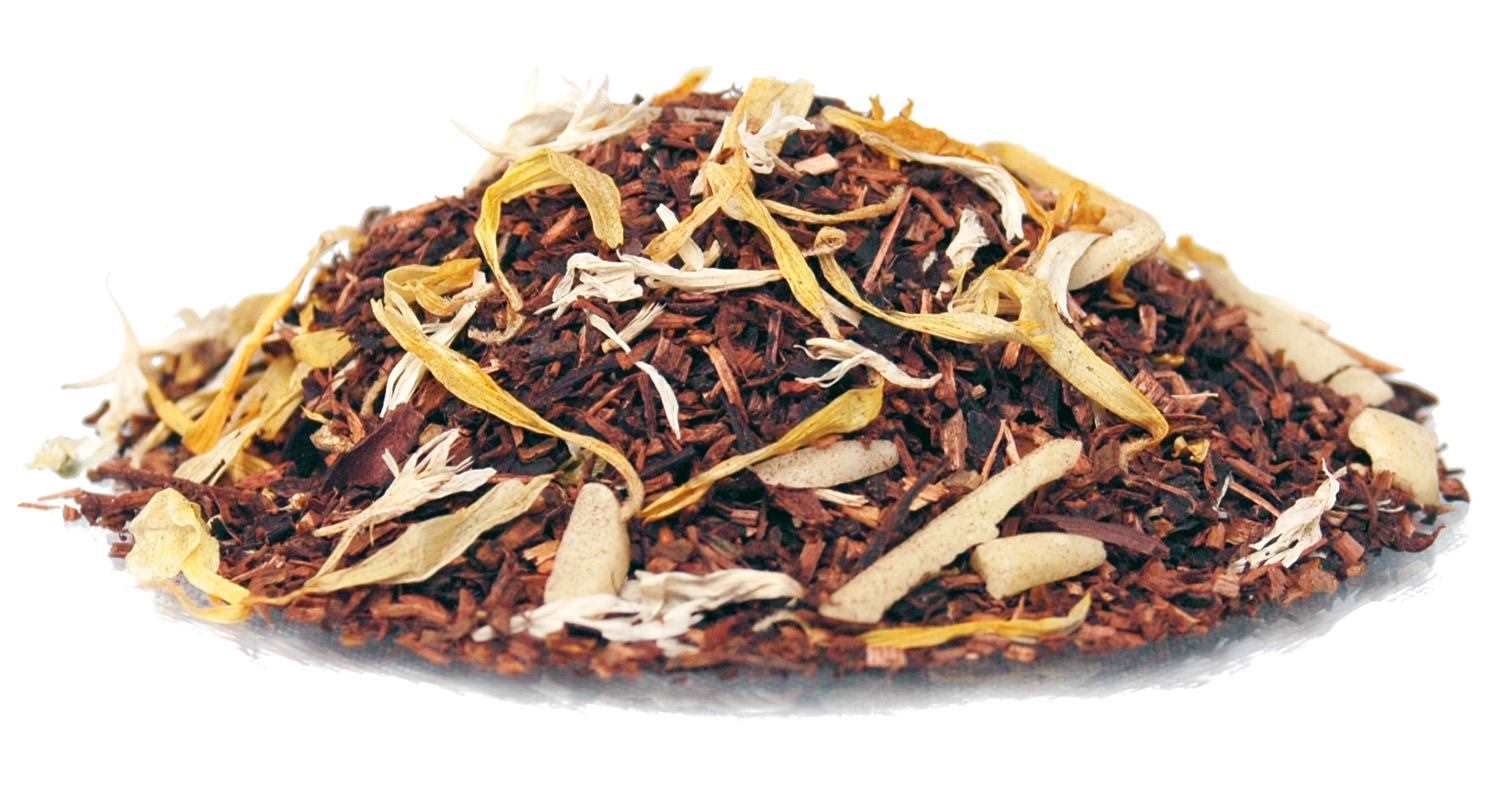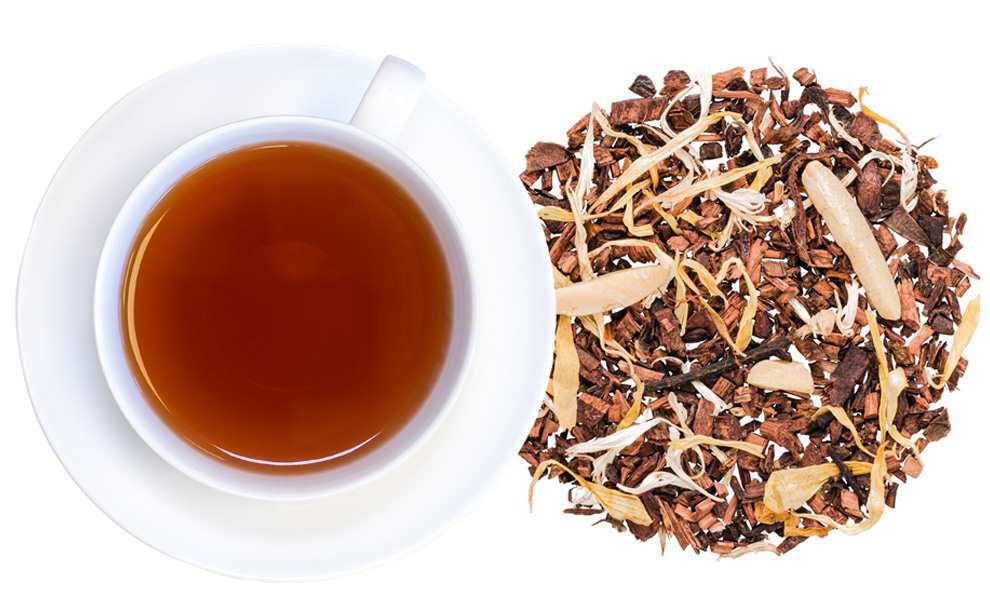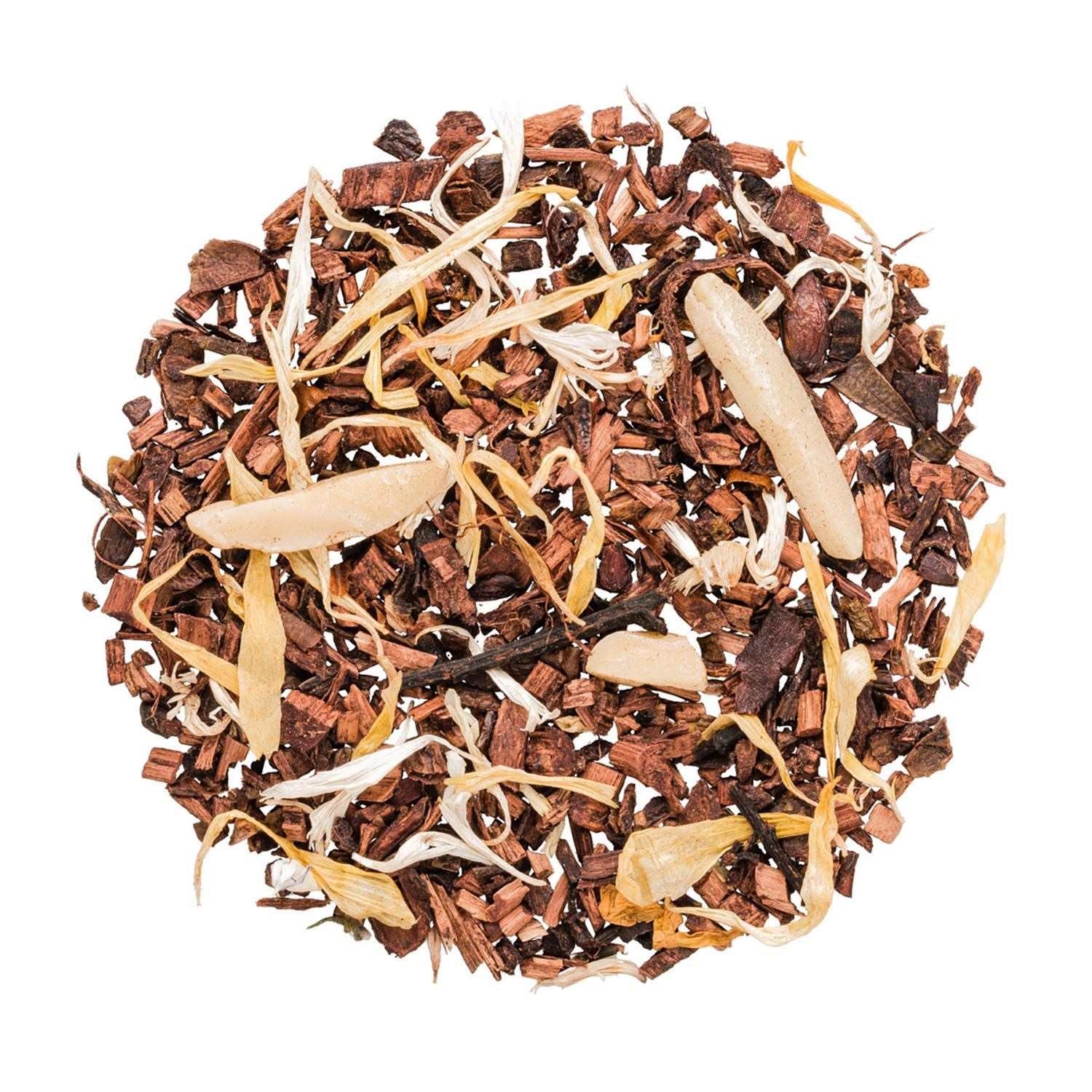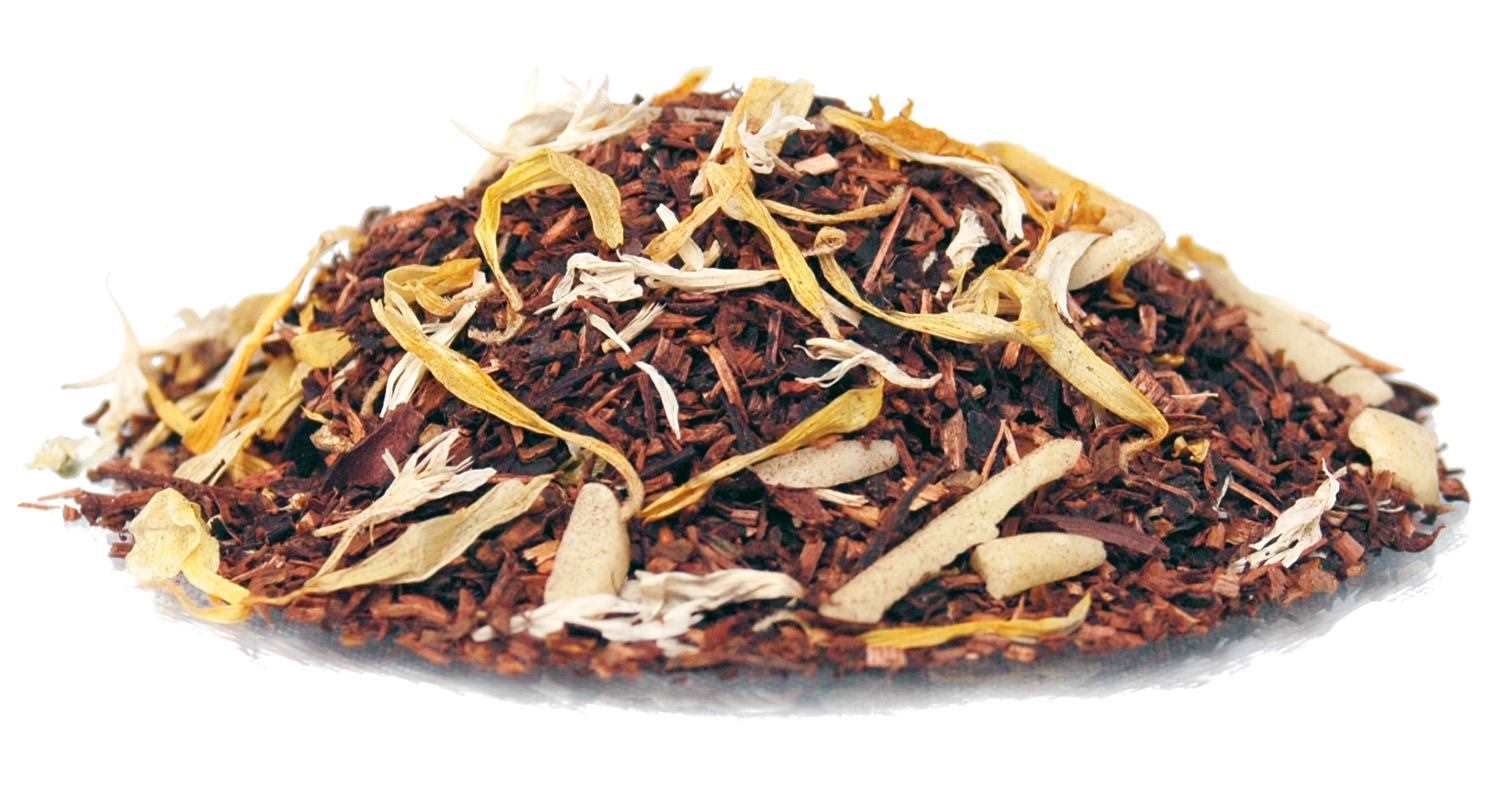 "Latte di Mandorla" of the Mediterranean meets Honeybush of South Afrika. Yummy!
With this product you collect


5 PAYBACK points
Properties
Attributes:

Contains nuts

Cultivation method:

Conventional cultivation

Flavour:

creamy

Growing region:

Africa

Taste:

lightly sweet

Tea type:

Honeybush Tea

Quality (TGR)

TGR

96 | 100
Ingredients
Honeybush, almond bits 8%, flavor, white cornflower blossoms, marigold blossoms.
Preparation
13 g tea (7 level Teelamass) to 1 liter filtered, boiling water. Allow to brew 10 min.
13g / l
100°C
10Min.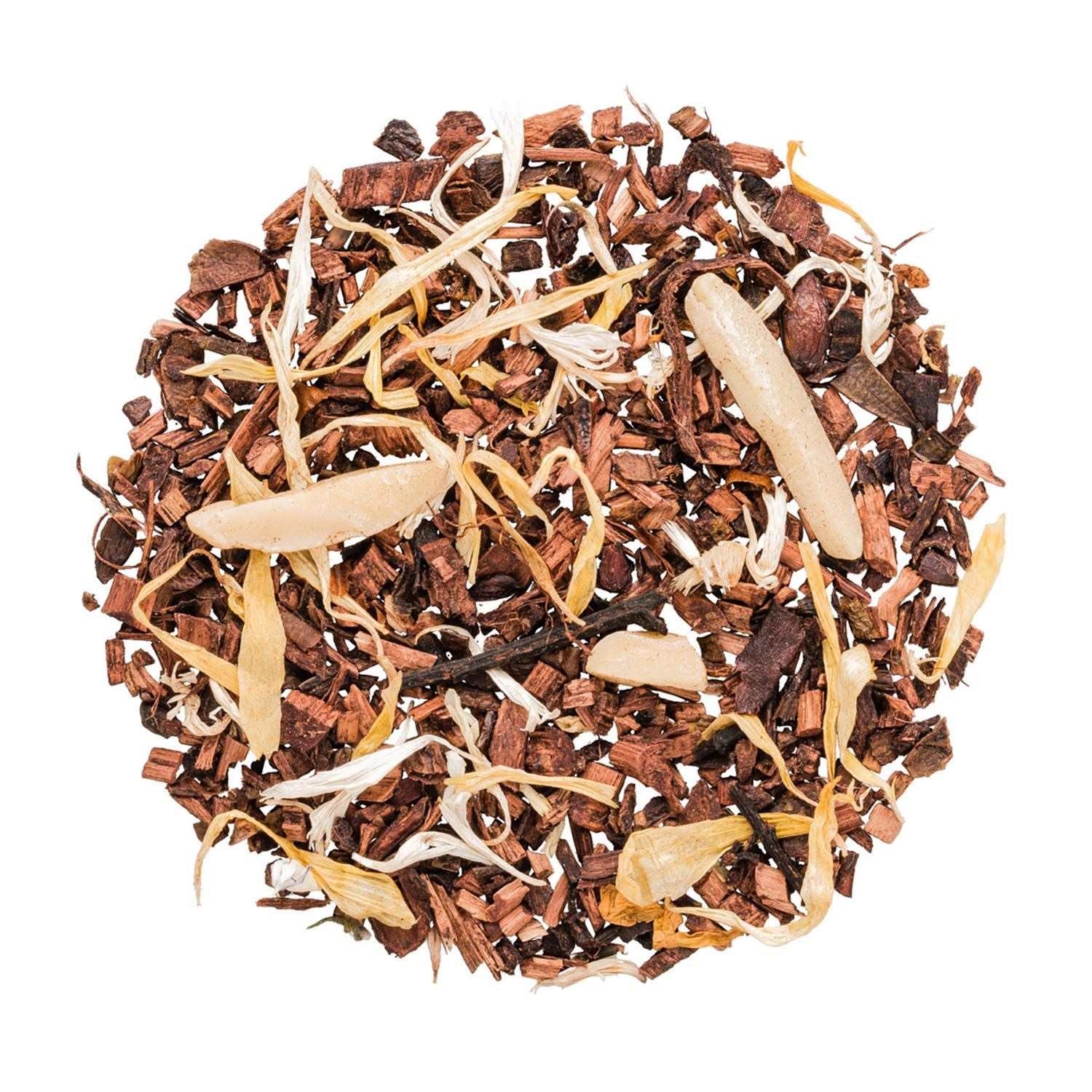 Reviews
Distribution
We use Trusted Shops as an independent service provider for obtaining reviews. Trusted Shops has taken measures to ensure that these are genuine reviews.
More information
---
Mit Hafermilch köstlich zu genießen. Ein Traum!
sehr feine Note, prima Tee
Dieser Tee hat einen sehr cremigen Geschmack.
Tee auch in dieser Variation sehr lecker.
Allein der Duft betört und der Geschmack passt auch zum Geruch. Ich liebe diesen Tee :-)
Schmeckt so lecker, dass wir gleich ein Kilo davon gekauft haben
Sehr leckerer Tee, den es morgens zum Frühstück gibt
Schmeckt sehr lecker, weich und rund. Etwas Milch gibt dem Tee eine vollkommene Note. Wirklich besonders.
Sehr, sehr lecker mit wunderbarem Mandel Duft, der die ganze Wohnung ausfüllt. Geschmacklich auch sehr lecker. Man schmeckt die Mandel. Ein sehr weicher, liebliche Tee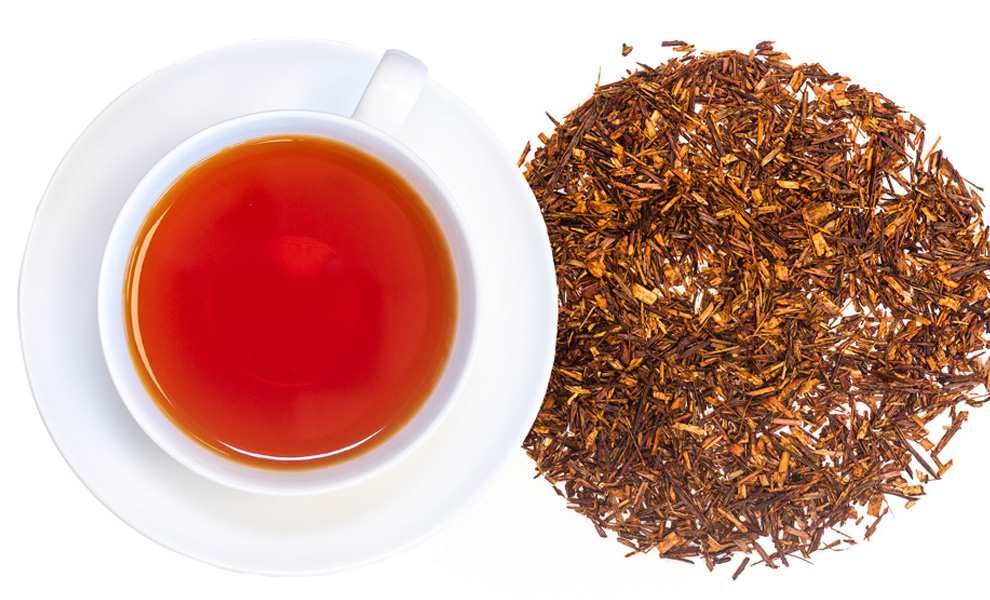 Rooibos Cream Caramel
This decadent dessert comes guilt free. An overwhelming favorite at the teashop and on cozy couches ...
(€45.05* / Kilogram)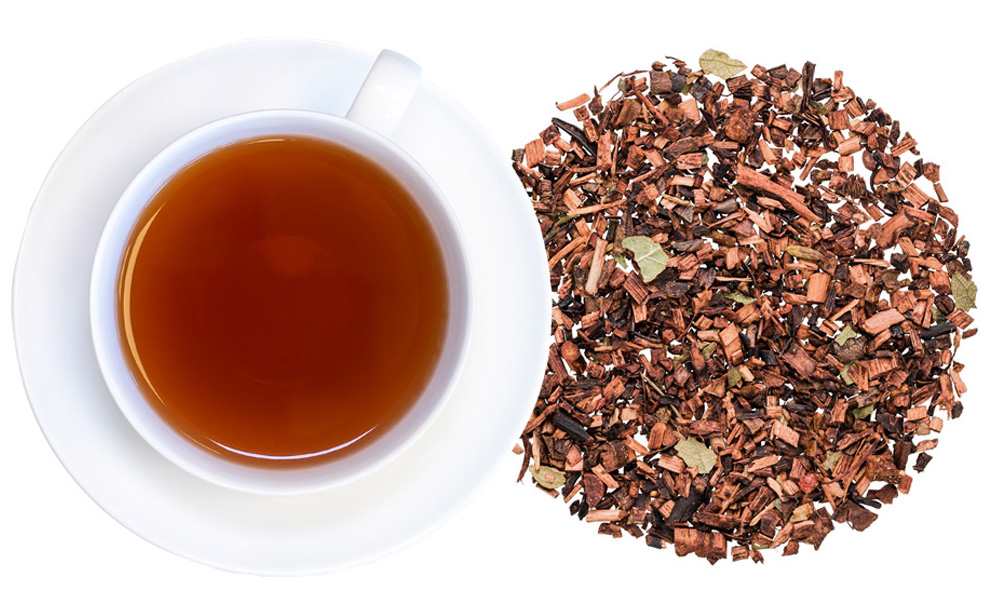 Smooth Strawberry Dream™
Caramel and strawberry swirl effortlessly with South African Honeybush for a guilt and caffeine free...
(€45.90* / Kilogram)