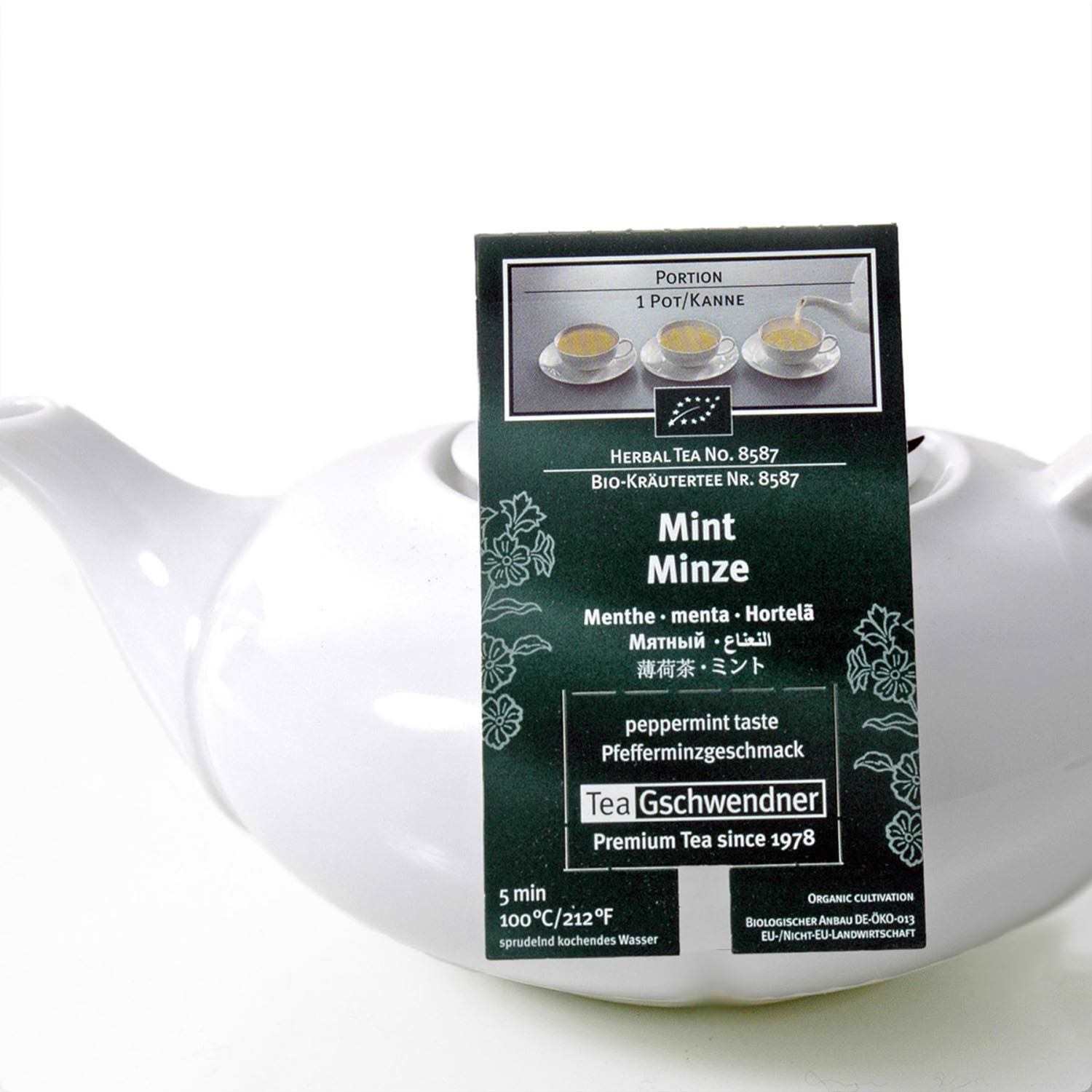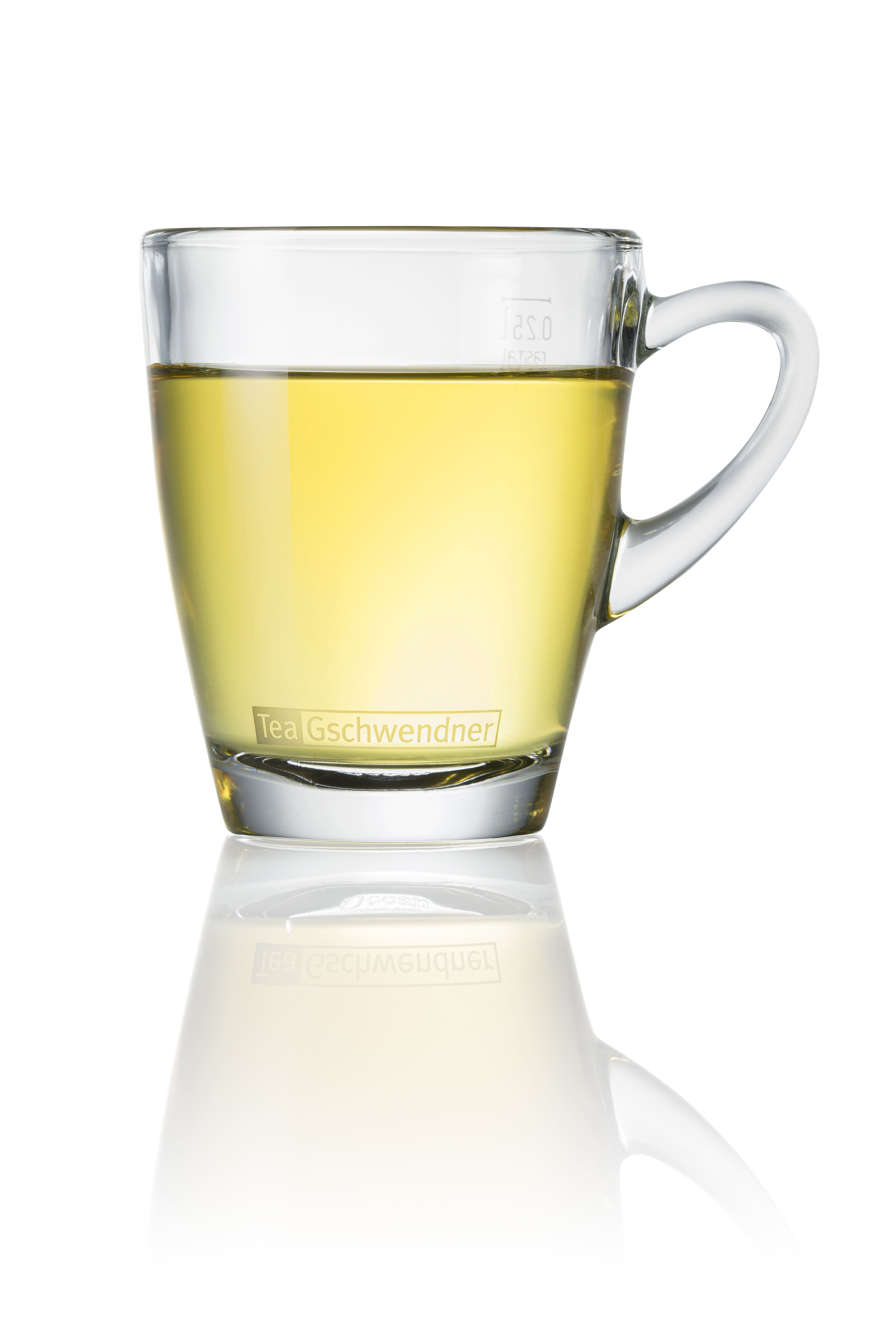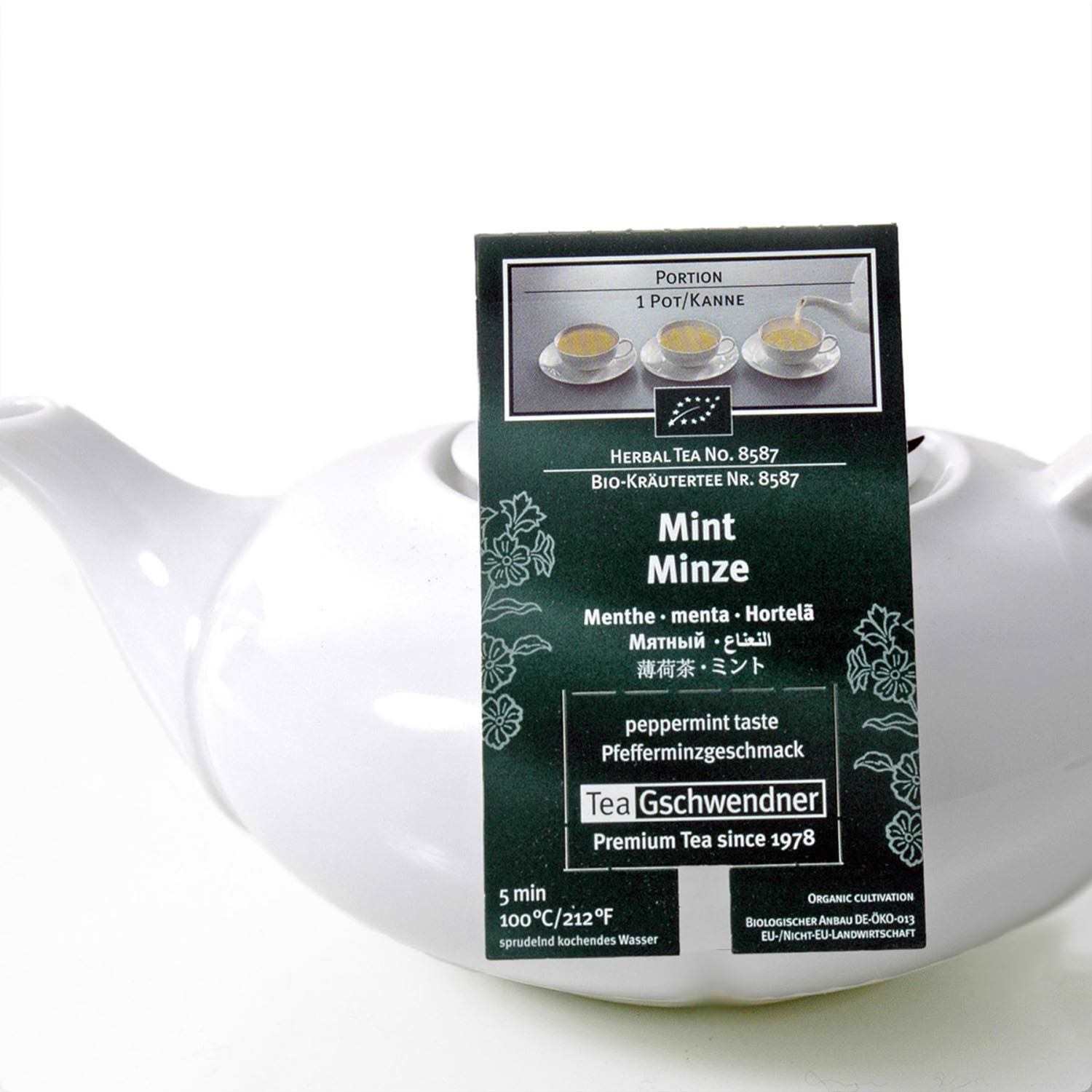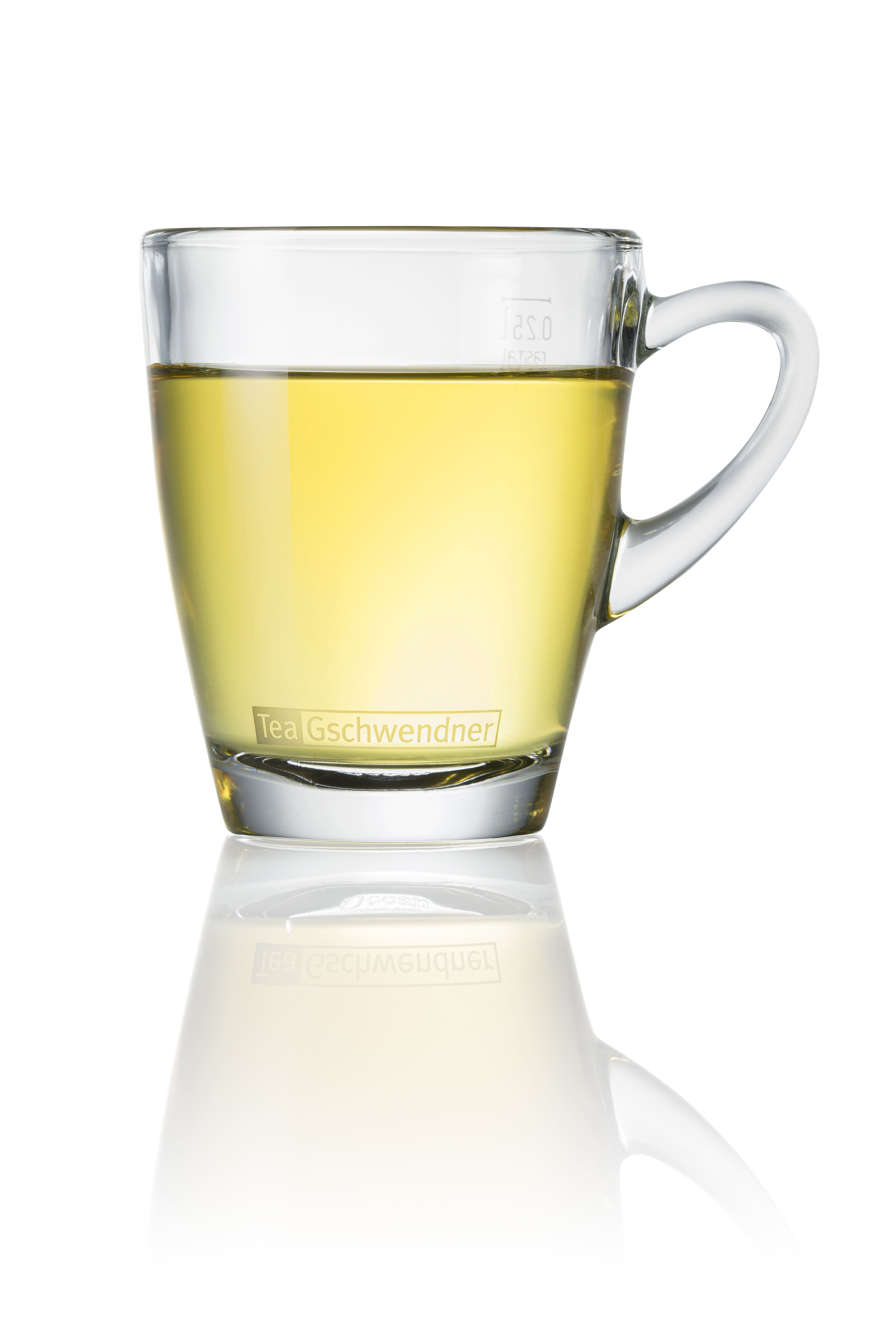 Properties
Attributes:

To drink cold

Cultivation method:

Organic

Edition:

Classic Edition

Flavour:

minty

Taste:

refreshing

Tea type:

Herbal Tea

Quality (TGR)

TGR

98 | 100
Ingredients
Organic peppermint leaves.
Organic certification
Organic cultivation DE-ÖKO-013
Certified by QC&I GmbH
The organic seal is the European label for organic products and labels our teas from controlled ecological production according to the regulations of the EG-eco-regulation on the organic farming.
Preparation
Bag into a pot or big mug, add 0.35 to 0.5 l soft boiling water. Allow to brew 5 min.
2g / l
100°C
5Min.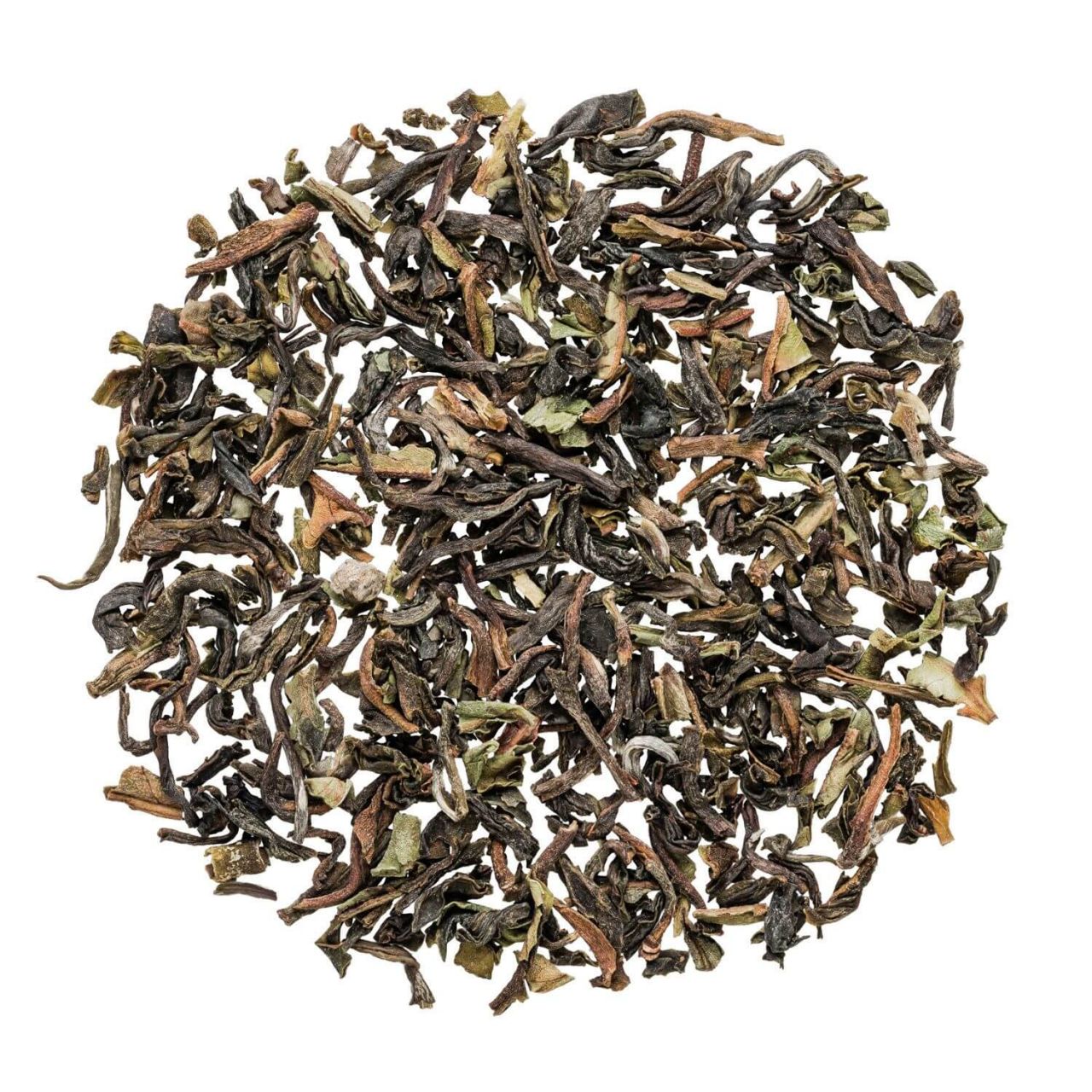 Reviews
---
Ich erwarte Großes. Steige gerade auf neue Teesorten um.
Ganz hervorragender Pfefferminz-Tee
Tipptopp ...Lieferzeit war etwas lang
Tolles Aroma, sehr ergiebig
super leckerer Tee - werde ich mir wieder bestellen
Sehr gut Hat ein guten Geschmack weiter so.
Sehr gute Qualitäten wie immer
Klasse Tee - schmeckt deutlich angenehmer als Supermarktware
Immer super und hochwertig
Die Firma liefert schnell und gute Produkte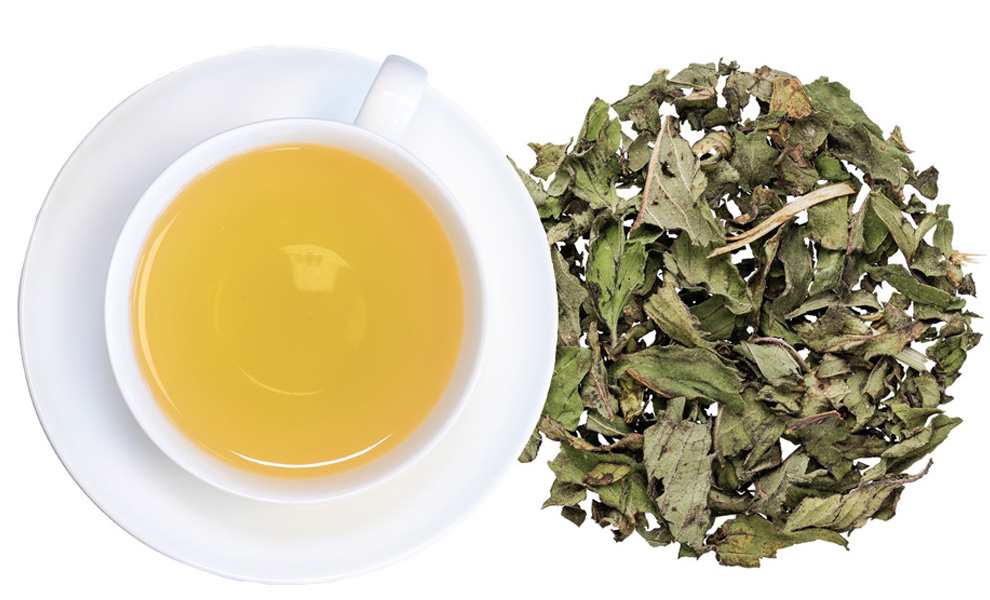 Peppermint
The Romans made crowns from it. Let there be no doubt, peppermint is king among herbals. The contras...
(€84.29* / Kilogram)