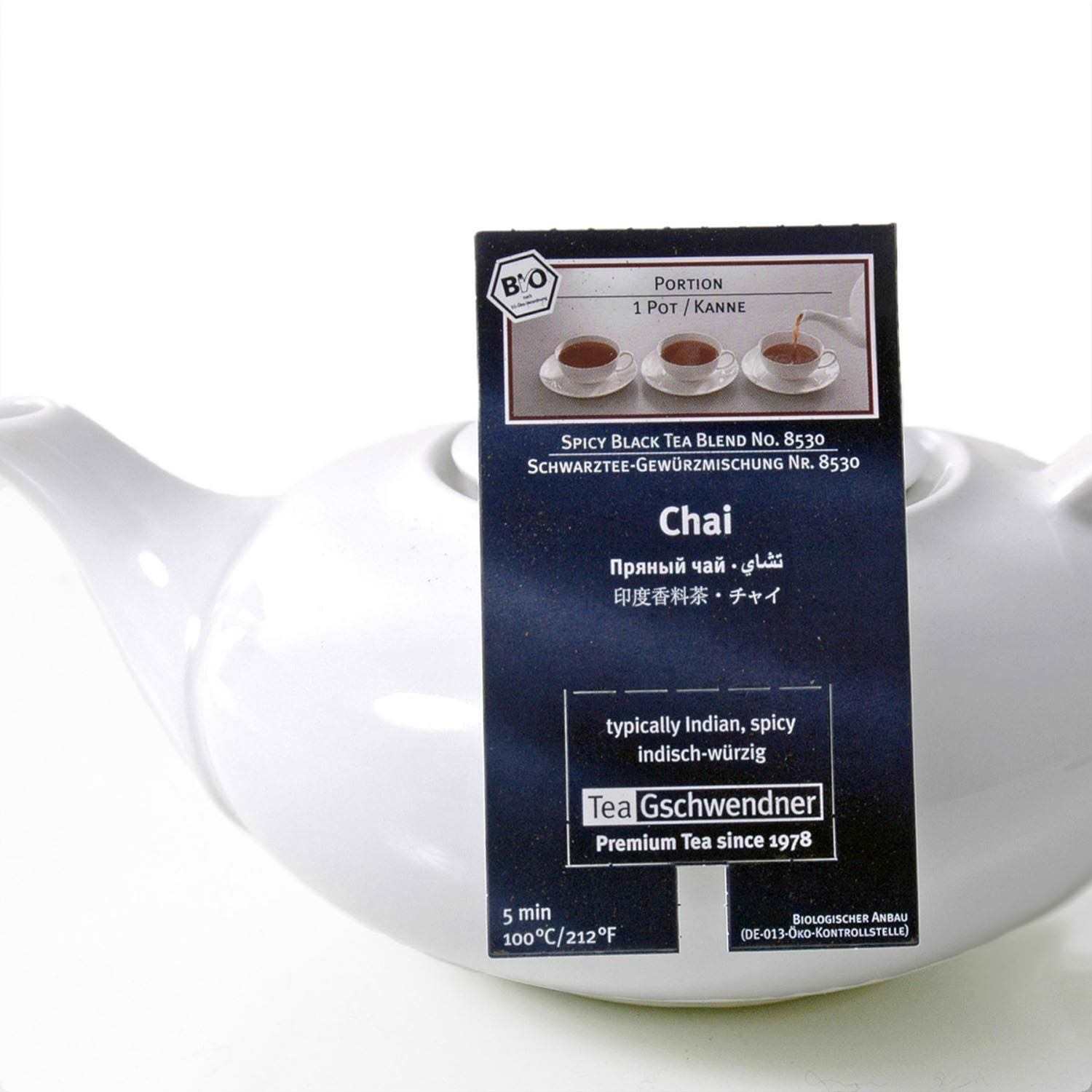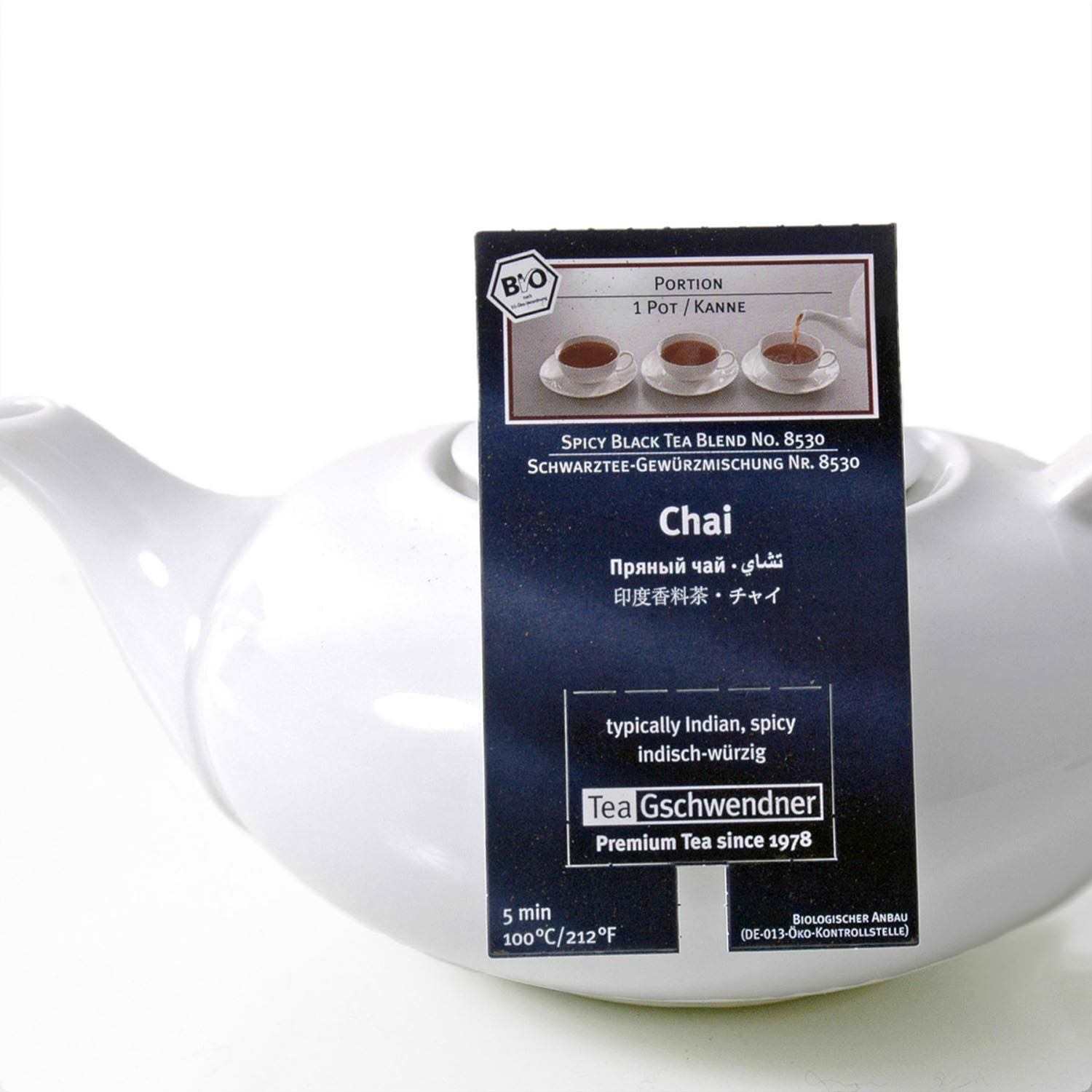 Properties
Attributes:

Contains caffeine

Cultivation method:

Organic

Edition:

Classic Edition

Flavour:

strong powerful

Taste:

tangy

Tea type:

Black Tea

Quality (TGR)

TGR

98 | 100
Ingredients
Black tea*, cinnamon*, ginger*, cardamom*, cloves*, pepper*. *Organic culture.
Organic certification
Organic cultivation DE-ÖKO-013
Certified by QC&I GmbH
The organic seal is the European label for organic products and labels our teas from controlled ecological production according to the regulations of the EG-eco-regulation on the organic farming.
Preparation
Bag into a pot or big mug, add 0.35 to 0.5 l soft boiling water. Allow to brew 5 min.
4.5g / l
100°C
5Min.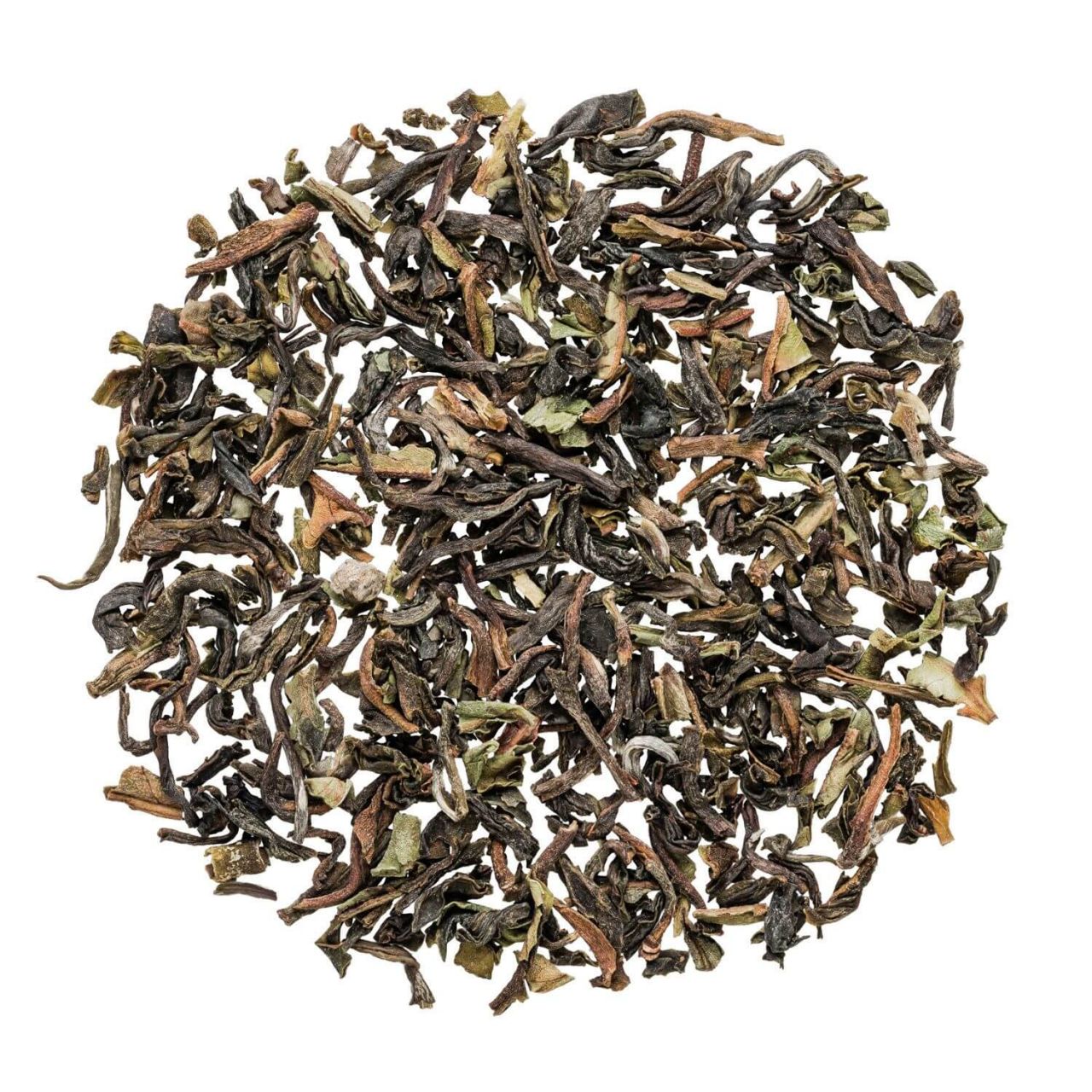 Reviews
---
Der Tee wurde noch nicht probiert
Wärmende Gewürze besonders mit einem Schuss Milch und Kandis
Wurde noch nicht probiert da er verschenkt wurde
alles okay sehr schöne Kanne
Grundsätzlich nicht schlecht, bei dieser Sorte haben mir die typischen Noten allerdings gefehlt - das geht auch geschmacksintensiver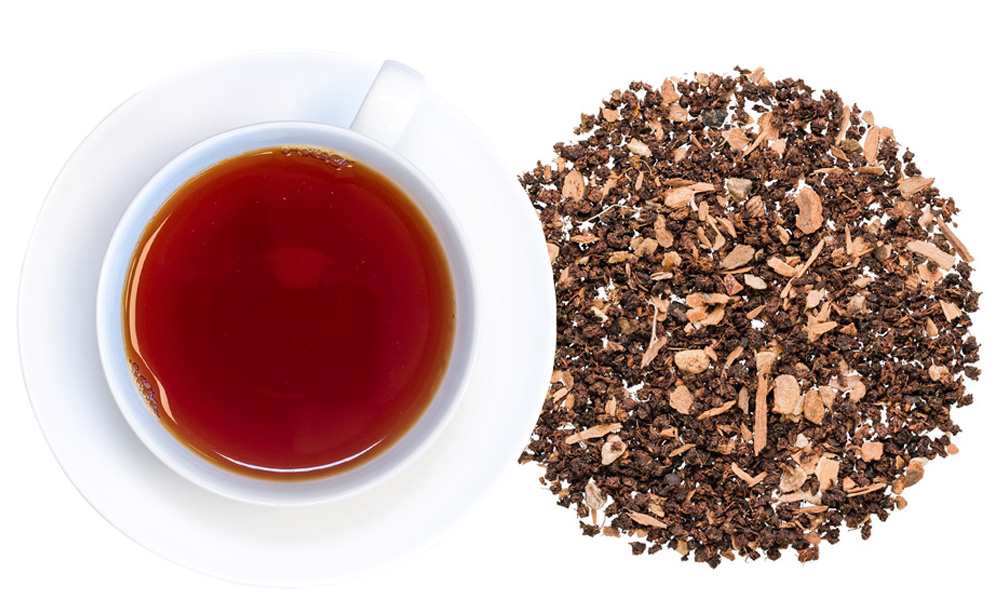 Indian Chai
An authentic South Indian delight. Strong, broken black tea is anchored by the warmth of cinnamon, c...
(€55.00* / Kilogram)